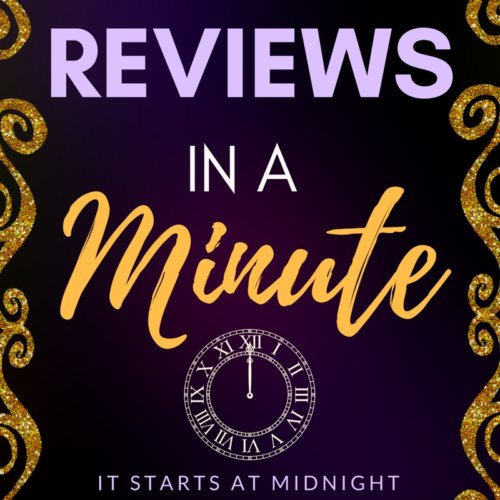 These are late February/Early March books! Of a variety of genres, as always. Some were huge hits. No real misses either, so that's good! Actually.. they were all good. Some were freaking amazing. This is… unusual. But hey, I'll take it! 
The Hate U Give by Angie Thomas
Waking in Time by Angie Stanton
Alone by Scott Sigler
Long May She Reign by Rhiannon Thomas
---
The Hate U Give by Angie Thomas
Published by Balzer + Bray on February 28th 2017
Pages: 464
Format:eARC
Source:Copy provided by publisher for review, via Edelweiss


Sixteen-year-old Starr lives in two worlds: the poor neighbourhood where she was born and raised and her posh high school in the suburbs. The uneasy balance between them is shattered when Starr is the only witness to the fatal shooting of her unarmed best friend, Khalil, by a police officer. Now what Starr says could destroy her community. It could also get her killed. Inspired by the Black Lives Matter movement, this is a powerful and gripping YA novel about one girl's struggle for justice.

Movie rights have been sold to Fox, with Amandla Stenberg (The Hunger Games) to star.

.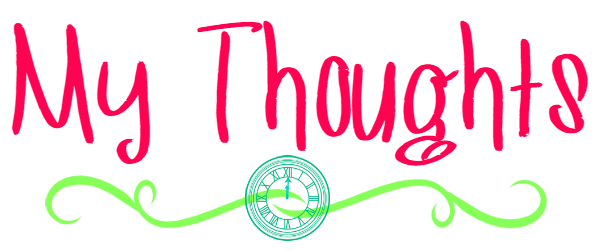 Oh, this book. Look, if you read nothing else this month, make it this book. (Also, maybe don't read it on a plane, because you will have the feels, and the older gentleman sitting next to you will feel very uncomfortable with your tears and rage. No, scratch that- read it anywhere you can.) Nothing I can say will ever do The Hate U Give justice but… I will do my best to convince you to read it, because I promise you, it is a game changer. And beyond just the sheer importance of it, it is flat out a damn good book in general. Here's why:
This is one of the most important and remarkable books I have ever read. I mean, if you read the synopsis, I think you can understand why we all must read this. But The Hate U Give is truly the whole package, in addition to being a critically necessary book. I was of course angry- and not just at characters in the book, but just at society in general. I read this right after the Women's March, right after the

dawn of the apocalypse

inauguration, and so my emotions were already on high alert. And yours need to be, too.The Hate U Give shines a light on so, so many injustices and wrongs in our society in a way that will absolutely make you unable to not think about the impact of Starr's experience in our world.
This book will cause you to feel all the things. Oh, no emotions will be spared, I promise. Yes, anger will be one of them. But there's so much more than that. There's so much love and joy, even in the darkest of times. There are moments of humor, of awkward teen moments, of relationship and family dynamics happening all around Starr. In the midst of death and hate, there is life. There is hope.
Starr's family is incredible. Not perfect, as no one is, but just… oh, I adored them so. They loved each other with a fierceness that came jumping out of the page, one that I admired so much. Starr even comments on her parents' relationship being adorable- even though she knows as a teen she should be rolling her eyes. It was so honest, and so sweet. When times got tough, they were there for each other, in a way that is so real, and yet so underused in young adult books in general. She has solid relationships with both parents, and an uncle, and of course they have ups and downs, but they are so wholly functional, and the importance of this, and presenting it in such a positive light, is a fabulous message for readers.
There is a romance, and I enjoyed it, but it did not steal the focus of the story. And just as important as the romantic relationship dynamics are those of Starr's friendships. Or in some cases, "friendships". I was so pleased at how in depth these were explored, and at how authentic they felt.
Starr has so much growth during the book. Just like any young woman, she is figuring out so many things about herself. She has moments she isn't terribly proud of, and moments that she realizes just how far she has come. It is beautiful watching her grow, and learn, and overcome.
Bottom Line: This book is one of those rare books that I can say with absolute certainty will never, ever leave me. Starr's story, from start to finish, is gorgeously written, dynamic, and beautiful, even in its most heartbreaking moments. I promise that this is a book that you need to experience for yourselves.
---
Waking in Time by Angie Stanton
Published by Switch Press on March 1st 2017
Pages: 362
Format:eARC
Source:Copy provided by publisher for review, via Netgalley


Still mourning the loss of her beloved grandmother and shaken by her mysterious, dying request to "find the baby," Abbi has just arrived at UW Madison for her freshman year. But on her second day, she wakes up to a different world: 1983. That is just the first stop on Abbi's journey backward through time. Will is a charming college freshman from 1927 who travels forward through time. When Abbi and Will meet in the middle, love adds another complication to their lives. Communicating across time through a buried time capsule, they try to decode the mystery of their travel, find the lost baby, and plead with their champion, a kindly physics professor, to help them find each other again ... even though the professor gets younger each time Abbi meets him. This page-turning story full of romance, twists, and delightful details about campus life then and now will stay with readers long after the book's satisfying end.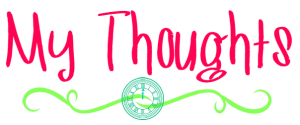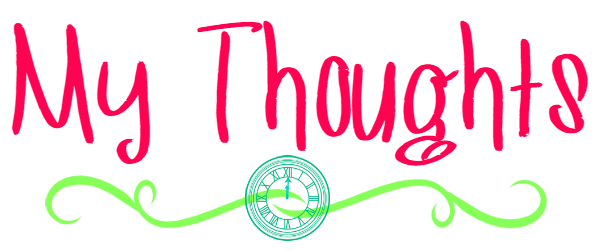 Okay, we are going to switch gears a bit. This story is cute. It is sweet. It is fluffy, but in a good way (in my opinion, anyway). Here's the thing: It didn't necessarily blow my mind, but it was really quite a nice story, and I enjoyed it. If you are looking for some kind of complex sci-fi time travel, this may not be your book. But, if you are looking for some light time travel, an incredibly sweet romance, and a strong family connection, then this could be for you, as it was for me.
When Abbi starts college, she is still reeling from the loss of her grandmother. First, I liked that this is set in a freshman year of college setting, I find that time period to be wholly underused, and I quite enjoy reading about it. As it turns out, Abbi isn't going to get the real freshman experience, since she's going to wake up in the past. Oops. I won't go more into it than that, because I enjoyed reading about each time jump, wondering what would befall her next. I liked how things… came together. Vague, yes, but for reasons. I shan't spoil!
There is a relationship, and I adored the dynamics of it! Again, I can't say much, but it was so, so sweet. Will was a really great guy, with a similar time-travel conundrum. The only thing I really didn't love was the explanation for the whole thing. It felt… unfinished, I suppose. I also would have liked to have a bit more background on Abbi as a person, to be a bit more connected to her.
Honestly, this is a really hard review to write, because so many of my favorite characters are spoilers in their sheer existence, and I don't want to say too much about anything, so I am going to end this here.
Bottom Line: This book was so sweet, and a fast paced read. I enjoyed the book, even if my mind wasn't blown by it, and I thought that the characters and romance were incredibly sweet. Definitely worth a read if you are looking for something on the "lighter" side of time travel.
---
Alone by Scott Sigler
Series: The Generations Trilogy #3
Published by Del Rey on March 7th 2017
Pages: 560
Format:eARC
Source:Copy provided by publisher for review, via Netgalley


In the final installment of an exhilarating sci-fi adventure trilogy in the vein of The Hunger Games, Divergent, and Red Rising, Scott Sigler's unforgettable heroine, Em Savage, must come to grips once and for all with the perilous mysteries of her own existence.

"We thought this place was our destiny—not our doom."

Pawns in a millennia-old struggle, the young people known only as the Birthday Children were genetically engineered to survive on the planet Omeyocan—but they were never meant to live there. They were made to be "overwritten," their minds wiped and replaced by the consciousness of the monsters who created them.

Em changed all of that.

She unified her people and led a revolt against their creators. Em and her friends escaped an ancient ghost ship and fled to Omeyocan. They thought they would find an uninhabited paradise. Instead, they found the ruins of a massive city long since swallowed by the jungle. And they weren't alone.
The Birthday Children fought for survival against the elements, jungle wildlife, the "Grownups" who created them . . . and, as evil corrupted their numbers, even against themselves.

With these opponents finally defeated, Em and her people realized that more threats were coming, traveling from across the universe to lay claim to their planet. The Birthday Children have prepared as best they can against this alien armada. Now, as the first ships reach orbit around Omeyocan, the final battle for the planet begins.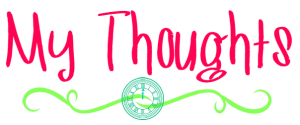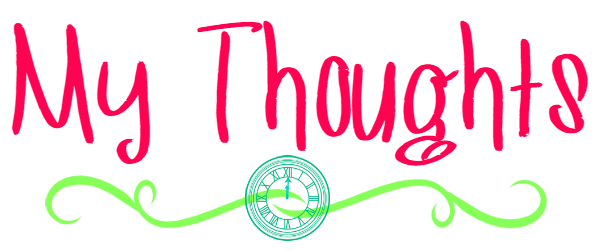 Ah, this series went out with quite a bang! I liked the first book. I really liked the second book. This, the final book? Best one yet. It was fast paced and full of action. The characters really had grown so much as they learned more about the story behind them, the stories that they had been denied for so long.
This is another review that I will be keeping short, because not only do I want to steer clear of spoilers from this book, but I want to try to make this as spoiler free for the whole series as I can. So much takes place during this series, yet the end of the trilogy just unfolded masterfully. There was a lot going on, but it never felt like too much. Everything seemed to have a purpose, leading toward the ultimate end.
Em of course goes through so much change, but so do even the most minor of characters. They're essentially finding out who they are every minute. I loved too that none of the characters were sugar coated- none were perfect, none were evil. Even Em, as a leader, still made her mistakes, was still aware of her flaws.
And every single question that I had, everything that confused me in the first and second book? No worries, the answers are coming. And some of them will blow your mind. This book, the plot, the development of the characters and relationships were all incredibly satisfying.
Bottom Line: This is hands down one of the strongest series finales I have read in a long time. So if you were waiting to see if it is worth starting this series? A resounding "hell yes".


---
Long May She Reign by Rhiannon Thomas
Published by HarperTeen on February 21st 2017
Pages: 432
Format:eARC
Source:Copy provided by publisher for review, via Edelweiss


The Girl of Fire and Thorns meets The Queen of the Tearling in this thrilling fantasy standalone about one girl's unexpected rise to power.

Freya was never meant be queen. Twenty third in line to the throne, she never dreamed of a life in the palace, and would much rather research in her laboratory than participate in the intrigues of court. However, when an extravagant banquet turns deadly and the king and those closest to him are poisoned, Freya suddenly finds herself on the throne.

Freya may have escaped the massacre, but she is far from safe. The nobles don't respect her, her councillors want to control her, and with the mystery of who killed the king still unsolved, Freya knows that a single mistake could cost her the kingdom – and her life.

Freya is determined to survive, and that means uncovering the murderers herself. Until then, she can't trust anyone. Not her advisors. Not the king's dashing and enigmatic illegitimate son. Not even her own father, who always wanted the best for her, but also wanted more power for himself.
As Freya's enemies close in and her loyalties are tested, she must decide if she is ready to rule and, if so, how far she is willing to go to keep the crown.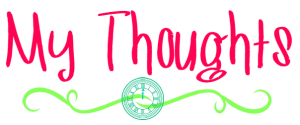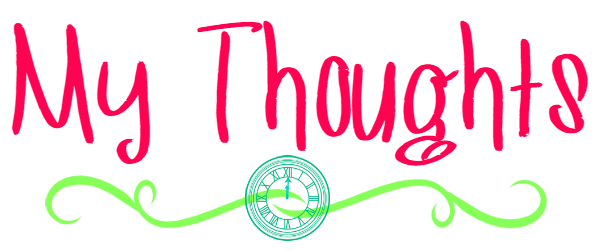 I liked this book. This is another case of it not necessarily being mind-blowing, but still being entertaining and a solid read. Let's talk about the good stuff, yes?
This was very female-positive. The MC, Freya, was a scientist, and the best one around. In fact, she was quite brilliant. And she had a best friend who was supportive and kind and it was so refreshing.
Freya has a bit of anxiety, which I enjoyed seeing in a fantasy book. I do wish it had been fleshed out a bit more, but the parts that were there were portrayed quite accurately.
I enjoyed the romance, and watching it unfurl from hate to love. One of my favorite kinds.
Watching Freya blossom was nice. She had started out so unsure of herself, and while she always held onto those feelings a bit (which I thought was pretty realistic), she grew so much. She began to realize her worth, even though she had never wanted to be (or ever thought she would end up as) the queen.
What didn't as much:
I wasn't particularly surprised by many things that happened. I still enjoyed the story, but I was fairly sure I knew where most of it was headed.
The setup was…. too quick, and too unbelievable. I mean… the chances are just so astronomically slim that this group of people were unscathed? I had a hard time in the beginning adjusting to the swiftness in which Freya becomes queen. It was like: Freya leaves dinner. Five minutes later, the kingdom is all dead, except for all the people who matter in Freya's life. And I just had trouble with that. But after the plot started moving on, I was able to overcome it and enjoy the story.
Bottom Line: It was almost a mystery book rather than a fantasy situation. I loved the infusion of science, and the fact that Freya was more into experiments in her lab than being queen was pretty refreshing. Overall, a fun read.
Have you read any of these books? Planning on it? Let's talk about them!