Welcome to my stop on the blog tour for Wintersong by S. Jae-Jones! I am so excited to be able to share my thoughts with you about this incredibly lovely book! Also, it is out TODAY, so happy book birthday to Wintersong and author S. Jae-Jones! 
Wintersong
by S. Jae-Jones
Series: Wintersong #1
Published by Thomas Dunne
on February 7th 2017
Pages: 448
Format:eARC
Source:Copy provided by publisher for review, via Netgalley
Goodreads•
Amazon • Book Depository
Beware the goblin men and the wares they sell.

All her life, nineteen-year-old Liesl has heard tales of the beautiful, mysterious Goblin King. He is the Lord of Mischief, the Ruler Underground, and the muse around which her music is composed. Yet, as Liesl helps shoulder the burden of running her family's inn, her dreams of composition and childish fancies about the Goblin King must be set aside in favor of more practical concerns.

But when her sister Käthe is taken by the goblins, Liesl journeys to their realm to rescue her sister and return her to the world above. The Goblin King agrees to let Käthe go—for a price. The life of a maiden must be given to the land, in accordance with the old laws. A life for a life, he says. Without sacrifice, nothing good can grow. Without death, there can be no rebirth. In exchange for her sister's freedom, Liesl offers her hand in marriage to the Goblin King. He accepts.

Down in the Underground, Liesl discovers that the Goblin King still inspires her—musically, physically, emotionally. Yet even as her talent blossoms, Liesl's life is slowly fading away, the price she paid for becoming the Goblin King's bride. As the two of them grow closer, they must learn just what it is they are each willing to sacrifice: her life, her music, or the end of the world.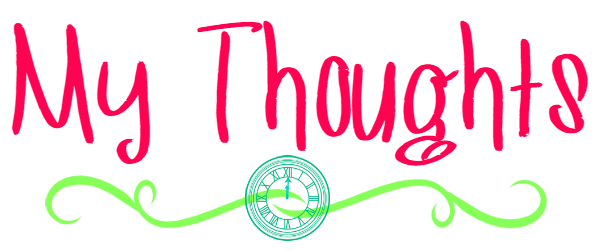 A quick disclaimer before we start: I have no idea what Labyrinth is, outside of "David Bowie" and "The 80s". So if you are looking for a comparison…. you won't find one here. All I can tell you is that David Bowie isn't in this book? Okay, moving on.
Wintersong hooked me from page one. The writing is gorgeous, lyrical, and just kept drawing me into the story. I really liked Liesl as a character. She was incredibly honest and flawed at times, and I felt like there was something about her that was just so… authentic. I could sympathize with her struggles even though I didn't always share them. I liked how she wasn't afraid to say that she wanted to know the feeling of someone being attracted to her, to show her attention the way people did to her sister.
Speaking of her sister, there is so much focus on family relationships in this book, which is another thing that I loved. So much of the plot revolves around Liesl trying to determine what is best for her family, finding a place in her family, her duty to her family. And I really loved her siblings, and even her mother and grandmother! I could have lived without her father, but I suppose his indifference toward her talent was probably pretty realistic for the time period.
Oh, and her talent! Yes, Liesl and her brother Josef both have quite an affinity for music, but in different ways. Josef plays, Liesl writes, only no one ever knows that she is behind the music. Usually, music in books for me is tolerable at best but in this case, I actually found myself caring about it! Which… I don't know, it says quite a bit about the author's ability to draw me into a subject I am usually apathetic toward. It fit into the story in a lot of really perfect ways, and I appreciated that.
The romance was slow to start, but once it did, I shipped it a lot. There were a lot of swoon-worthy moments. A. Lot. I don't want to say much more about the romance because it would be spoilery, so I am just going to say that I really liked it and move on. There was one aspect I wasn't as fond of, and that was that (and this is a spoiler, so… I will tell you guys not to read it but you will anyway.  I know how you all operate!) View Spoiler »Liesl says that sex basically changed her whole world. It was… odd. Like, she says:

"My life was divided into two neat and perfect halves: Before and After."

"I emerged from our tryst a different woman: no longer Liesl, but Elizabeth. I tested the edges of this new identity, slipping it on, seeing how it fit."

Like… I get that it might have been good sexy times, but should sex really be identity changing? Not sure how I felt about that as a message. « Hide Spoiler
There are slower moments, and sometimes they were completely fine- like I said, the writing is so stunning, the character development so well done, that I didn't mind most of the slower moments. But there were a few times, especially in the second half of the book, that I felt that maybe speeding things up, or perhaps just not including a few repetitive parts, would have helped.
Bottom Line: This was such a lovely book, with characters that I grew to care deeply about and a magical story that had me hooked throughout. I was so happy to hear that there would be a companion novel, as I cannot wait to jump back into the characters' lives, the world, and the writing!
Have you read Wintersong yet? Do you like music in books? Have you ever seen Labyrinth? Let's talk about stuff!