These are two books that release in February that deal with mental health! Oddly, they have a lot of the same pros and cons, but I did connect to and enjoy one more than the other, as you do. So… read on!
Optimists Die First
by Susin Nielsen
Published by Wendy Lamb Books
on February 21st 2017
Pages: 224
Format:ARC, eARC
Source:Won, Copy provided by publisher for review, via Netgalley

Beware: Life ahead.

Sixteen-year-old Petula de Wilde is anything but wild. A former crafting fiend with a happy life, Petula shut herself off from the world after a family tragedy. She sees danger in all the ordinary things, like crossing the street, a bug bite, or a germy handshake. She knows: life is out to get you.

The worst part of her week is her comically lame mandatory art therapy class with a small group of fellow misfits. Then a new boy, Jacob, appears at school and in her therapy group. He seems so normal and confident, though he has a prosthetic arm; and soon he teams up with Petula on a hilarious project, gradually inspiring her to let go of some of her fears. But as the two grow closer, a hidden truth behind why he's in the group could derail them, unless Petula takes a huge risk. . .
I won this one from the lovely Author Mindy McGinnis... and then two days later promptly was granted my request from Netgalley. This is literally always  the way things work for me. Anyway, I had heard good things from Kyra @ Blog of a Bookaholic, and I was excited to read it!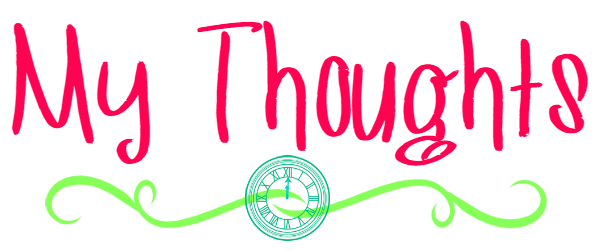 Most of this book was awesome. This was unputdownable- I read the entire thing without even getting up once. That is not something that ever happens, but I was just so into this book that I couldn't stop. Plus it is shorter, and paced well, so that helps. Anyway, let's move onto the good stuff, shall we?
What I Liked:
First, Petula isn't at the most severe end of her mental illness- she's clearly still struggling, but she isn't at her worst; she's already begun to heal a bit. I think that's important to note. I do think that her anxieties and her fixations were quite realistically depicted. She thought things during the book that I had to stop and think "wow, so I am not the only one who thinks that too!", and frankly, it made me feel less alone.
To that end, the humor in the book was really great. I know not everyone will agree with that, but I think that Petula was far enough along in her recovery process that the humor really worked in the story. It made the dark moments a little less painful, and I think it really brought the therapy group together, too. Had they not been willing to share those weird moments, they may never have ended up being close- and that helped them all, really. And the characters in the therapy group were all quite wonderful, too. They all were well fleshed out, diverse, and brought a lot of insight to the group and to Petula.
I thought the family dynamic was well portrayed and quite honest . These people have been through absolute hell. They care about each other, but they also each have their own demons. I loved how much both parents clearly cared about Petula, even though they weren't always perfect and dealing with their own stuff. Petula had a defined, healthy relationship with each of her parents, and that to me was a huge win.
The romance was fun, and I liked it, for the most part. We'll get into why I didn't fully in a minute, but at the start, I did enjoy it. Jacob was funny, and he really created a sense of camaraderie in the therapy group. Plus, their relationship eventually lead Petula to have some very positive sex talk moments with her mom, which is definitely refreshing. In fact, during the book, I didn't really see Jacob as "curing" Petula, he just happened to be a good influence in her life at a time that she was already kind of on a precipice of change for herself.
What I Didn't:
So here we are. The "one thing" I couldn't get past in the book. I will tell you what it is, but I can't go into details unless it is under a spoiler tag. So anyway, at some point, Jacob enters the "savior" role. I hadn't seen him in that capacity, but apparently, he was. Now, I will explain further, but it's spoilery, so read at your own discretion.
View Spoiler »
When Petula finds out some unsettling info about Jacob, the group tries to talk her into forgiving him. He had lied to her, but I think forgiveness could have been achieved. Anyway, I was with them, when they talked about how he brought something special to the group and such, but then they legit called Petula out, saying things like "You were this paranoid little freak. Constantly dousing yourself in hand sanitizer. Leading this narrow, sad little life." or "You were weird, Petula." And my personal favorite (sarcasm) "Jacob resuscitated you." And then the "counselor" AGREED. WHAT!??!!? WHAT THE WHAT!? I was so angry, because I felt like all the GOOD that the book had done had been erased by these few pages of dialogue. « Hide Spoiler
The significant other as a savior thing has always bothered me, especially in mental health books, because I just can't get past the message that it could send, especially to someone who is suffering from a mental illness. I'd never want someone to think that they're doomed to be suffering forever because some cute love interest didn't waltz into their life. 
Bottom Line: I am really torn here. I loved this book. Until this one thing, it was headed to a really high rating. I won't completely trash the rating, especially for just this one fault (though for me personally, it is quite a bit one).
---
10 Things I Can See from Here
by Carrie Mac
Published by Alfred A. Knopf Books for Young Readers
on February 28th 2017
Pages: 320
Format:ARC, eARC
Source:ALAMW, Copy provided by publisher for review, via Netgalley

Perfect for fans of Finding Audrey and Everything, Everything, this is the poignant and uplifting story of Maeve, who is dealing with anxiety while falling in love with a girl who is not afraid of anything.

Think positive. Don't worry; be happy.Keep calm and carry on.

Maeve has heard it all before. She's been struggling with severe anxiety for a long time, and as much as she wishes it was something she could just talk herself out of, it's not. She constantly imagines the worst, composes obituaries in her head, and is always ready for things to fall apart. To add to her troubles, her mom—the only one who really gets what Maeve goes through—is leaving for six months, so Maeve will be sent to live with her dad in Vancouver.

Vancouver brings a slew of new worries, but Maeve finds brief moments of calm (as well as even more worries) with Salix, a local girl who doesn't seem to worry about anything. Between her dad's wavering sobriety, her very pregnant stepmom insisting on a home birth, and her bumbling courtship with Salix, this summer brings more catastrophes than even Maeve could have foreseen. Will she be able to navigate through all the chaos to be there for the people she loves?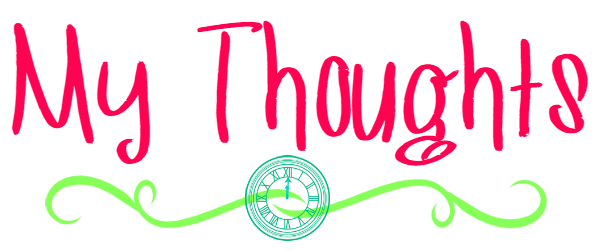 There were quite a few good things going on in this book, so I am going to start with those.
Maeve's anxiety, especially her intrusive thoughts, were so eerily accurate that I had to actually put the book down a few times. She was scared of so many things, but especially death, and since I have the same panic and anxiety surrounding death, I related to her so much. At one point, she starts researching things that could go wrong with her stepmother's pregnancy, and I had done this with my own pregnancies. Her anxiety mirrored my own so much that it was hard to read. But important, too.
I loved Maeve's stepmother and half brothers so much. In so many books, the stepmom is the villain, but in this one, she's the damn hero. There were a few times where Claire's decisions weren't the best, but she is only human too of course and had a lot to deal with. Maeve's relationships with them was hands down one of the best parts of the book.
I enjoyed Maeve's relationship with Salix. This wasn't a coming out book, Maeve was already out to her family, and she and Salix kept running into each other. It was really sweet, if a bit convenient. I liked that Maeve didn't just immediately be "cured" because she wanted to be with Salix; she ends up nearly messing things up a lot, which I think is quite an accurate portrayal. I do wish I had connected with Salix a bit more, but I suppose it was really Maeve's story.
What I did not love as much:
Maeve's biological parents were absolute disasters. So Maeve's mom had seemed okay. They had a really close relationship, and I was all for that. But then she was going to head off to Haiti with some old guy she barely knew? While Maeve was not doing well at all? And send her to live with her alcoholic/drug addicted dad and pregnant stepmom? What? Who does that? The dad was such a jerk. I get that he had demons of his own, but wow, he was awful. I have at least ten sticky flags that say nothing but "ASSHOLE" on them, in relation to Maeve's dad. Not only is he 100% NOT there for Maeve, he also straight up neglects his pregnant wife and twin six year old sons.
Speaking of awful parental decisions, Mom and Dad of the Year wouldn't let Maeve take any kind of prescription medication for her anxiety. There was no real reason given for this, other than ignorance. The worst part in my opinion was that this was never fully fleshed out. It could have been used as a learning tool (i.e., Mom and Dad talked to a doctor who explained why medication can help in these situations) and turned into a positive, but instead it was just brushed off. Like Maeve was just some whiny kid who wanted meds, but in truth, she absolutely could have benefited from them, or at the very least, a discussion about them with someone with a medical degree.
While I don't think Maeve's relationship with Salix was a complete instance of the "savior" thing, Maeve did seem to dare to do many more things with Salix than she would have before. And considering the pressure she was under with her parents, being there for Claire and the boys, and starting a relationship that she was nervous about, this response just didn't seem… authentic.
Bottom Line: This book did have a pretty decent representation of Maeve's anxiety, and I loved that Maeve had some good supports. There were a few things that could have been fleshed out a bit more to make it a stronger message overall.
Have any good recommendations for one (or more!) books that feature mental health?
And what are some things you like to see in MH books? How about things you don't?