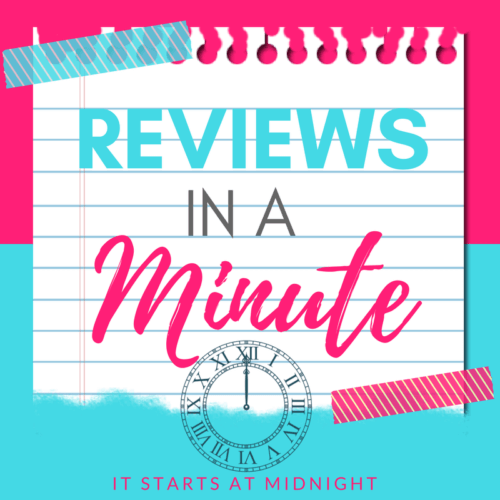 These are winter books. They release in the winter. (In the northern hemisphere, anyway. If you are experiencing summer, go ahead and replace "winter" in your mind. And be aware of the levels of my jealousy.) 
The Secret of a Heart Note by Stacey Lee
The Hundred Lies of Lizzie Lovett by Chelsea Sedoti
The Book Jumper by Mechthild Gläser
---
The Secret of a Heart Note by Stacey Lee
Published by Katherine Tegen Books on December 27th 2016
Pages: 384
Format:eARC
Source:Copy provided by publisher for review, via Edelweiss


An evocative novel about a teen aroma expert who uses her extrasensitive sense of smell to mix perfumes that help others fall in love while protecting her own heart at all costs.

Sometimes love is right under your nose. As one of only two aromateurs left on the planet, sixteen-year-old Mimosa knows what her future holds: a lifetime of weeding, mixing love elixirs, and matchmaking—all while remaining incurably alone. For Mim, the rules are clear: falling in love would render her nose useless, taking away her one great talent. Still, Mimosa doesn't want to spend her life elbow-deep in soil and begonias. She dreams of a normal high school experience with friends, sports practices, debate club, and even a boyfriend. But when she accidentally gives an elixir to the wrong woman and has to rely on the lovesick woman's son, the school soccer star, to help fix the situation, Mim quickly begins to realize that falling in love isn't always a choice you can make.

At once hopeful, funny, and romantic, Stacey Lee's The Secret of a Heart Note is a richly evocative coming-of-age story that gives a fresh perspective on falling in love and finding one's place in the world.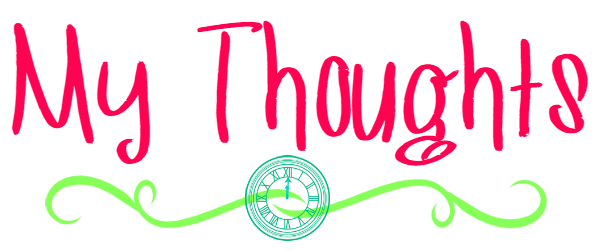 This is a cute book, a sweet book. It's incredibly imaginative, I loved the family dynamics, and Mim was a great and relatable character. I really cannot think of negatives for this book, which is why this is such a hard review to write. Because there isn't anything wrong with it, I just didn't love it enough to give it five stars, you feel me? Let's break down the good things about this book, shall we?
Thing 1: Stacey Lee's Writing
Stacey Lee is basically auto-buy for me even though this is only the second book of hers that I have read (the first being Outrun the Moon), but her writing is just beyond incredible. It's descriptive and lovely without being overdone, she builds pictures with words, basically. She made me fall in love with Mim, and care for what happened to her.
Thing 2: Mim is just a big ball of adorable
Mim is a wonderful main character. Not perfect, which would be annoying, just a great combination of a good kid who has a pretty good head on her shoulders, and sure, makes a few mistakes here and there. She reminded me a bit of… well, of me. Minus the whole aromateur thing. She wants to please her mom, but she also wants to live her own life, which is something that is super relatable.
Thing 3: Mother-daughter complexities
I wish more books would focus on this incredibly important and oft-overlooked relationship in young adults. Because look, being a teenage girl and trying to navigate a relationship with your mom is hard. But it isn't all bad or angsty, and I liked that Stacey was able to show both sides of the relationship.
Thing 4: The swoons!
There weren't just swoons involved from Mim's love interest either- the whole book is basically about setting people up, so there are so many complicated relationships throughout! I really enjoyed that aspect of it, and yes, I did enjoy Mim's love interest as well. He was just a decent guy, and I like that.
So, what went wrong? I don't know, nothing. I just didn't feel the overwhelming feels that I need to rate a book five stars, I guess? Maybe the aromateur thing was a tiny bit farfetched for me? (I do admit, when they started discussing plants, I did zone out for a second or two.) Regardless, my weird feelings should not stop you from reading this because it is a good book.
Bottom Line: Adorable and full of imaginative plot, great writing, and characters who are loveable, you should definitely give this one a try if you enjoy contemporary and/or magical realism at all!
---
The Hundred Lies of Lizzie Lovett by Chelsea Sedoti
Published by Sourcebooks Fire on January 3rd 2017
Pages: 400
Format:eARC, ARC
Source:Copy provided by publisher for review, via Netgalley, BEA


Hawthorn wasn't trying to insert herself into a missing person's investigation. Or maybe she was. But that's only because Lizzie Lovett's disappearance is the one fascinating mystery their sleepy town has ever had. Bad things don't happen to popular girls like Lizzie Lovett, and Hawthorn is convinced she'll turn up at any moment-which means the time for speculation is now.

So Hawthorn comes up with her own theory for Lizzie's disappearance. A theory way too absurd to take seriously...at first. The more Hawthorn talks, the more she believes. And what better way to collect evidence than to immerse herself in Lizzie's life? Like getting a job at the diner where Lizzie worked and hanging out with Lizzie's boyfriend. After all, it's not as if he killed her-or did he?

Told with a unique voice that is both hilarious and heart-wrenching, Hawthorn's quest for proof may uncover the greatest truth is within herself.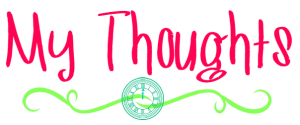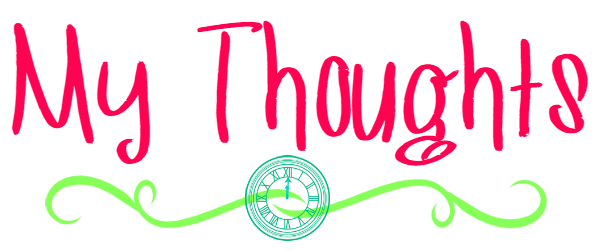 This… did not work for me. I wanted it to, and I tried for it to, even after I knew I should probably just give up. But I am bad at giving up, so I persevered. Mistake? Probably, but I can live with it. It wasn't all bad or anything, but… I was hard pressed to find things I enjoyed.
Things I Enjoyed:
I did really want to know what happened to Lizzie Lovett. I knew that Hawthorn's theories were ridiculous, but I still needed to know where Lizzie ended up, what went on in her life, etc.
Hawthorn did end up having a bit of character growth, so that was a plus. Hawthorn also was written in a fun way so that her thoughts were humorous, when they didn't annoy me. Oh, and there are some people who come to her house, they are also big wins. They might have been the reason I kept reading? I do think that the author has a ton of potential, as I did enjoy the writing- just not the story.
What I Did Not:
Hawthorn is… I don't even know where to begin with this girl. She's supposed to be 17, but she's acting 7, at best sometimes. She's got this fixation with Lizzie, who she spoke to once for like 33 seconds. I get being curious and such, but Hawthorn is straight up obsessed. I mean, just in the synopsis it tells you that she basically takes over Lizzie's life, and that is not normal. And she thinks her really out-there theory about Lizzie is legit. She's not just like "oh, haha, I think X happened" as a joke… she is for real thinking things that even my five year old would roll her eyes at. If you must know, spoiler tags. View Spoiler »She thinks Lizzie has turned into a werewolf. An actual werewolf. Again, not a joke, she's actually scouting places in full moons for were-people. « Hide Spoiler
Seriously, why is everyone so obsessed with Lizzie Lovett? It doesn't make any sense, and no one gives me any evidence to suggest why. She's spoken to no one in their town for eons, and sure I can understand searching for her and such, obviously she is a human being who is missing, but the strange obsession, especially on Hawthorn's part baffled me.
Hawthorn's family wasn't great to her. Granted, she's tough to take, but man, they let her run about doing all kinds of things that my parents would probably not let me do still, and I am twice her age. I liked that eventually her relationship with her brother is explored a bit more but… her parents need to step it up.
The ship was… creepy. Look, there are times when an age difference is not a big deal. For example, if I date someone eight years older or younger than me, no one cares, and you know why? We'd all be consenting adults. Spoiler! Hawthorn is not a consenting adult, and yet she's scampering around town with Lizzie's 25 year old boyfriend. Again, can someone please page mom and dad? I could not get on board with this, even though Enzo was every damn bit as immature as Hawthorn, he was still 25 and his girlfriend went missing in the woods. While he was alone with her. Red flags much? I felt like I needed to call CPS on some fictional characters.
I was bored. Honestly, I started not to care what happened to Lizzie Lovett, and was kind of tempted a few times to just jump to the end to see what happened and be done with it.
Bottom Line: I really wanted to love this one, but I am afraid I did not. Between Hawthorn's unlikability, and some of the really outlandish plot points, I just couldn't get into it.

---
The Book Jumper by Mechthild Gläser
Published by Feiwel & Friends on January 3rd 2017
Pages: 384
Format:ARC
Source:Copy provided by publisher for review


Amy Lennox doesn't know quite what to expect when she and her mother pick up and leave Germany for Scotland, heading to her mother's childhood home of Lennox House on the island of Stormsay.

Amy's grandmother, Lady Mairead, insists that Amy must read while she resides at Lennox House—but not in the usual way. It turns out that Amy is a book jumper, able to leap into a story and interact with the world inside. As thrilling as Amy's new power is, it also brings danger—someone is stealing from the books she visits, and that person may be after her life. Teaming up with fellow book jumper Will, Amy vows to get to the bottom of the thefts—at whatever the cost.

.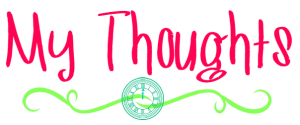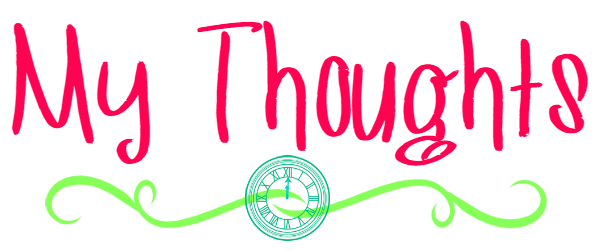 This is such a hard book to review, because there were parts of it that I really liked and parts that I really wish had been more developed. So… let's just give it a shot. Definitely doing a good versus not so-good for this one because it was really split for me.
The Good:
It is a book about jumping into other books. That is fabulous! Who wouldn't want to pop into their favorite stories?! Yes, please, sign me up! I loved reading about Amy's adventures through her favorite stories, meeting characters in "the Margin", it was so fun and clever!
I loved the characters from the books. Even those I wasn't familiar with were so fun to read about. We got to see them out of the context of their original stories at times too, and it was entertaining.
I liked the romance. Even if it was a little too quick for my taste (don't worry, we'll get to that), it was so adorable. I liked Amy and Will, actually, I think I liked Will more than I liked Amy, so I was rooting for them for sure.
The three generations of women was great! It was almost Gilmore Girls-esque, with the snobby grandmother, the sometimes flighty teen mom mother, and Amy, the quiet one who enjoys reading. Anyway, I liked their dynamic, and their interactions with each other.
The atmosphere of Stormsay was perfect for the story. It was quaint, and old, and even a bit drab, but it worked in the context. I would have liked to know more of its history, but what we did see worked quite well.
The Not-So-Good:
This is a wee bit spoilery, so… beware. View Spoiler »The ending was wholly unfulfilling. « Hide Spoiler This is absolutely my major qualm with the book. Now this next part will be definitely spoilery so again..caution, friends. View Spoiler »I won't fully spoil the ending, but there are characters who are completely unaccounted for, TONS of ends not tied up or even hinted at conclusions for. It was almost like there should be another book but I don't think one is planned? I would re-think my rating and revise my review if there WILL be a second book, but for now, the ending wasn't just displeasing, it was like "wait, why did I even bother, I have NO IDEA what happened to anyone or anything". « Hide Spoiler
The romance was so insta-love. Like, I guess since they are the only teens on this island not related to each other it makes sense but… they have one kiss and she's declaring her love. Really? I know she is young but… calm down, sister.
The world-building was lacking. I needed more answers to my questions. How did any of the book-jumping things work? What about the outside world, why were they so cut off? And I had lots more questions, but they're all quite full of spoilers so I will just say that I wanted to know stuff and I didn't. I needed rules, and I had none. Obviously this is magical and such, but there still should be a rule system within that, yes? Also, I would have liked a bit more background on Amy in general to connect to her better.
Bottom Line: It's imaginative and often charming. I enjoyed reading it, but I was also left frustrated by some major things. All in all, I liked it, but I do wish some things had been explained and fleshed out more. And maybe a sequel.
Have you read any of these books? Planning on it? Let's talk about them!