The Weight of Zero
by Karen Fortunati
Published by Delacorte Press
on October 11th 2016
Pages: 400
Format:eARC
Source:Copy provided by publisher for review, via Netgalley

Seventeen-year-old Catherine Pulaski knows Zero is coming for her. Zero, the devastating depression born of Catherine's bipolar disorder, almost triumphed once; that was her first suicide attempt.

Being bipolar is forever. It never goes away. The med du jour might work right now, but Zero will be back for her. It's only a matter of time.

And so, in an old ballet-shoe box, Catherine stockpiles medications, preparing to take her own life before Zero can inflict its living death on her again. Before she goes, though, she starts a short bucket list.

The bucket list, the support of her family, new friends, and a new course of treatment all begin to lessen Catherine's sense of isolation. The problem is, her plan is already in place, and has been for so long that she might not be able to see a future beyond it.

This is a story of loss and grief and hope, and how some of the many shapes of love—maternal, romantic, and platonic—affect a young woman's struggle with mental illness and the stigma of treatment.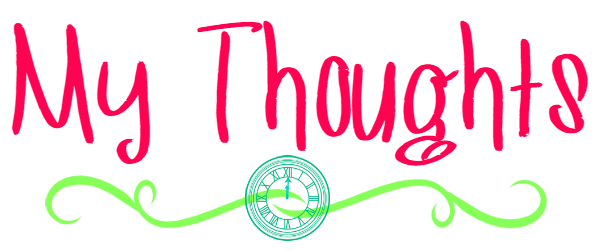 I wish I had read this book before #ShatteringStigmas, because holy crap, I would have featured it. This is one of the most relatable and honest looks into mental health, especially in regards to young people being afflicted with them, that I have ever read. It wasn't perfect, but it was damn close, and the representation was absolutely on point. There is so much good happening in this book, but I do want to stress that there is a big element of suicidal ideation- this isn't a spoiler, it's literally the first pages of the book- but if it is triggering to you, there's a heads up.
So, what made The Weight of Zero stand out? Let's discuss!
First and foremost, the inner dialogue of Catherine is remarkable. The author absolutely nails it on so many levels. I have so many "notes" on my Kindle of places that this book just understood mental health. I'll share a few from the earlier chapters, because I was just so impressed:


"He was an innocent victim. But me? Nothing had happened  to me. I was born with a defective mind."

"And someone who has never felt it can never understand what the absence of emotion feels like. It is a hopelessness of incomprehensible, unspeakable weight."

This was just so, so accurate, and the way I know I have personally felt at times, and can imagine others can relate as well. The inner dialogue was beautifully written and heartbreakingly authentic.

The side characters were really great, and the relationships were developed and multifaceted. Yes, there is a romance, but it isn't a situation where the boy "fixes" anything or anyone. Could I have done without it? Possibly. But it didn't hurt the book, at least. As for the friendships and such, they were incredible. Catherine learns so much about her herself and grows as a person when she realizes how she relates to other people. In a sense, this is the one positive about the romantic relationship, too- the sheer act of being so close to someone forces Catherine to do a lot of self reflection. And the relationship Catherine has with her mother is complex and honest, and very accurate of a mother-daughter relationship that is coming of age. Also, Nonny. If you read the book for no other reason, read it for Nonny, because she will make your life better, I promise.
The book is super honest and positive about therapy and medication. It goes into how neither is a "miracle worker"; both require a lot of work and time. Yes, there is talk about the pitfalls of medication, and the difficulty of therapy. But, there is also a lot of affirmation that the work is worth it, which is quite possibly the perfect message. Real, yet hopeful.
There's a lot of frank discussion about other issues that affect young women, especially young women dealing with mental health issues. For example, birth control is brought up in a very positive way, and it's discussed how medication can be harmful during pregnancy, hence the need to be extra careful (even if you don't have a "need" to be so at that very moment). The author also brought up vaginismus, which I had never seen discussed in a young adult book, but I cannot tell you how glad I am to see it. I feel like more women probably go through this than we'll ever know because it's not something that is talked about. But it should be, and I applaud the author for bringing light to this situation.
A side story with badass females in history? Yes please! This is more of a secondary topic, but if I have to have a secondary plot point, feel free to include lessons about diversity and feminism all day long.
So, you'll notice that I didn't mention Catherine during my gushing. She's kind of the thing (well, that and the swiftness of the relationship) making me leave off that last star. See, she was unlikable which is fine, because that was part of her story and growth. But (and this could be a personal thing) I had some trouble connecting to her completely. Sometimes her selfishness was just too much, even though the author was (in my opinion) pretty clear about not using her mental illness as an excuse for her behavior, which I also really appreciated.
Bottom Line: This was a clear win for me. If you want a book with accurate representation of mental health that also goes above and beyond in dealing with issues that actual young people face, this is absolutely the book for you, minor hiccups aside.
**Quotes taken from uncorrected proof, subject to change
So, what do you think? Do you like when books get into some of the gritter topics?