I don't know how "mini" these will actually be, as always, but these are books that I definitely wanted to talk about before #ShatteringStigmas starts, so I figured we better do it! 
Scavenger of Souls by Joshua David Bellin
100 Days by Nicole McInnes
The Memory of Things by Gae Polisner
---
Scavenger of Souls by Joshua David Bellin
Series: Survival Colony 9 #2
Published by Margaret K. McElderry Books on August 23rd 2016
Pages: 368
Format:ARC
Source:Copy provided by publisher for review


Querry Genn must face the truth about the past and fight to save humanity and the future in this stunning sequel to Survival Colony 9, which New York Times bestselling author Jonathan Maberry called "a terrific novel."

Querry and the members of Survival Colony 9 have defeated a whole nest of the creatures called Skaldi, who can impersonate humans even as they destroy them. But now the colony is dangerously low in numbers and supplies. Querry's mother is in command, and is definitely taking them somewhere—but where? Some secret from her past seems to be driving her relentlessly forward.

When they do finally reach their destination, Querry is amazed to discover a whole compound of humans—organized, with plenty of food and equipment. But the colonists are not welcomed. Everything about them is questioned, especially by Mercy, the granddaughter of the compound's leader. Mercy is as tough a fighter as Querry has ever seen—and a girl as impetuous as Querry is careful. But the more Querry learns about Mercy and the others, the more he realizes that nothing around him is as it seems. There are gruesome secrets haunting this place and its people. And it's up to Querry to unearth the past and try to save the future in this gripping conclusion to the Survival Colony novels.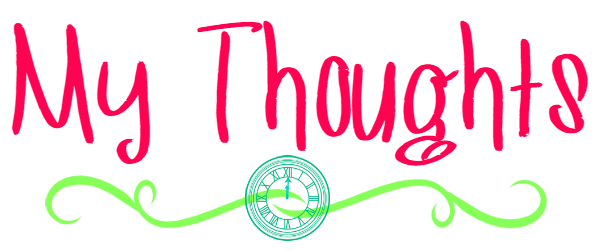 Last year, I read and reviewed Survival Colony 9, which was the first book in this series. It was so unique, something totally different to the dystopian/post-apocalyptic market. I had worried, when I read it, because the ending seemed way too open, and I wanted more. Then, I found out that there was going to be more, and I was happy again. I am going to do my very best to keep this spoiler free for both books!
Did this conclusion satisfy me? It most certainly did! Querry and the other survivors were back in full force, ready to live another day and fight the Skaldi. The atmosphere is just as desolate and unsettling as the first book, but there is a lot of depth to this second book, more even than in the first. My questions from Survival Colony 9 were answered tenfold, and I loved the development of the characters. We're introduced to some new characters who I thought were phenomenal additions, especially Mercy. (Wave to Mercy, she's up there on the cover!) She's exactly what I'd hoped to find in a tough female character, and so much more. She's witty and funny, and her personality is developed so well. Querry grows a lot as a character too, as he is forced to face a lot of really hard realities and decisions.
The plot of this book went places I never imagined, and I adored the twists and turns in this book. There were a few moments that were a little convenient for my liking, but overall, this was an incredibly solid sequel, and I couldn't put the book down in anticipation for what would become of Querry and his companions!
Bottom Line: This was a fresh and exciting series, a dystopian with some sci-fi thrown in.  Scavenger of Souls offered an extremely satisfying conclusion!
---
100 Days by Nicole McInnes
Published by Farrar Straus and Giroux (BYR) on August 23rd 2016
Pages: 400
Format:ARC
Source:Copy provided by publisher for review


Agnes doesn't know it, but she only has one hundred days left to live. When she was just a baby, she was diagnosed with Progeria, a rare disease that causes her body to age at roughly ten times the normal rate. Now nearly sixteen years old, Agnes has already exceeded her life expectancy.

Moira has been Agnes's best friend and protector since they were in elementary school. Due to her disorder, Agnes is still physically small, but Moira is big. Too big for her own liking. So big that people call her names. With her goth makeup and all-black clothes, Moira acts like she doesn't care. But she does.

Boone was friends with both girls in the past, but that was a long time ago—before he did the thing that turned Agnes and Moira against him, before his dad died, before his mom got too sad to leave the house.

An unexpected event brings Agnes and Moira back together with Boone, but when romantic feelings start to develop, the trio's friendship is put to the test.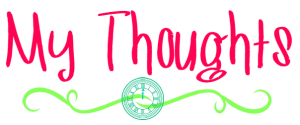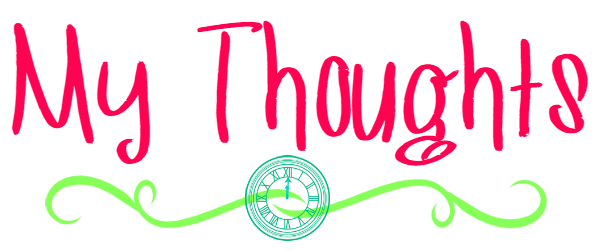 This is a sweet book about friendship, learning to move forward, and to let go. 100 Days is a very character driven story exploring the lives of three teens, one of whom has progeria and has already lived longer than most people with the condition. Agnes knows that she isn't long for this world, but she worries more about those around her than herself. She's a beautiful character, and one who I couldn't help but fall in love with. She worries mostly about her mom and her best friend, Moira, who is kind of a lost soul.
Then along comes Boone. Boone used to be friends with the girls, but there was a falling out. Boone is a mess. Moira is slow to forgive Boone's past actions. It becomes very apparent that Agnes is the glue, but when your group's glue is the fragile, sick one… things can get messy, fast. And that is mainly what the book explores, through a series of both flashbacks and current events, told one day at a time.
What I enjoyed:
The friendships. The friendships were everything in this book, and I loved it. Moira considers herself Agnes's protector, but Agnes is just as much Moira's. A strong, beautiful female friendship is portrayed- but not unrealistically. They have squabbles and tiffs as any best friends, and it was refreshing to see that level of realism.
The idea of second chances and reconnection. Boone isn't a villain. He's not a bad guy. He's a guy who needs a chance; a guy who needs a friend. And it's important for Moira to be able to give those chances, so it is a double win.
Obviously, there are feels. I was happy and smiling, laughing, and yes, crying. It's a nice balance, though.
Family was featured very prominently. Don't get me wrong, some of them were messes, but they were a huge part of the story. Some of them were uplifting, some broke my heart, but they were all important.
What I didn't love:
I didn't fully understand the reason behind the formatting. Each "day" was a separate chapter, which I adored, but some of the chapters didn't seem to warrant whole chapters. Like, a random memory that popped up didn't make sense as a whole DAY to me, I guess. It threw me off a little.
There was quite a bit of the "misunderstanding/lack of communication" trope, especially in the middle of the book, and frankly, I just don't like that trope very much. It frustrates me as a reader. But that could just be my hangup.
Bottom Line: A very sweet story about three young people navigating life and relationships while they figure out how to deal with the unfairly short lifespan of one of their own. Definitely come for the friendship and the feels, but know that it is very character driven.
---
The Memory of Things by Gae Polisner
Published by St. Martin's Griffin on September 6th 2016
Pages: 288
Format:eARC
Source:Copy provided by publisher for review, via Netgalley


The powerful story of two teenagers finding friendship, comfort, and first love in the days following 9/11 as their fractured city tries to put itself back together.

On the morning of September 11, 2001, sixteen-year-old Kyle Donohue watches the first twin tower come down from the window of Stuyvesant High School. Moments later, terrified and fleeing home to safety across the Brooklyn Bridge, he stumbles across a girl perched in the shadows. She is covered in ash and wearing a pair of costume wings. With his mother and sister in California and unable to reach his father, a New York City detective likely on his way to the disaster, Kyle makes the split-second decision to bring the girl home. What follows is their story, told in alternating points of view, as Kyle tries to unravel the mystery of the girl so he can return her to her family. But what if the girl has forgotten everything, even her own name? And what if the more Kyle gets to know her, the less he wants her to go home? The Memory of Things tells a stunning story of friendship and first love and of carrying on with our day-to-day living in the midst of world-changing tragedy and unforgettable pain—it tells a story of hope.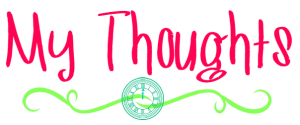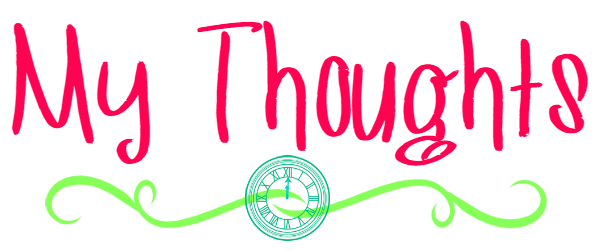 Just me, or does it feel incredibly wrong to say anything bad about a 9/11 book? Well, it's going to have to happen, friends. I will say that I did like more than I didn't with this one, it just wasn't a complete win for me. Either way, there was good stuff, so let's start with that, shall we?
What I liked:
Kyle was a really stand up character. He was a good narrator in the face of the tragedy, and most of his reactions seemed pretty realistic. He was worried about his dad, who was a first responder, and his mom and sister who had been ready to board a flight back to New York from Los Angeles.  As a kid himself, he just wanted to do the right thing by everyone in the wake of the events that unfolded, even though he definitely wished that this hadn't all fallen to him. He ends up having to care for his disabled uncle, and a girl he finds on the street while the world around him is in shambles.
The focus on family was not only wonderful, but critical. In those post-9/11 days, people were undeniably and understandably worried about their family and loved ones. Kyle is worried about those he loves and cannot reach, and those whose care falls to him. The relationship he has with his Uncle Matt is so fabulous, it might be my favorite thing about the whole book. He has a bit more of a strained relationship with his father, but seeing their love prevail in such a devastating time is definitely moving.
The portrayal of New York in the days post-9/11 were quite accurate, and I think the author did a tremendous job in her research. It felt authentic, yet sensitively handled.
What I didn't:
I just didn't feel as much as I'd hoped. I was expecting a lot of emotions, but I didn't really have as many as I'd have liked. The story takes place mainly outside the city, and in relative seclusion, so I felt like Kyle and the gang didn't really experience too much firsthand. Kyle also tried to keep both his uncle and the girl from being too upset, so he too was a bit detached.
I kind of saw where the story with the girl was going from the start. Not down to the exact detail, but the general idea, and I was right. That took away a bit from the urgency for me, and kind of slowed the story a bit.
Bottom Line: The Memory of Things was a sweet story, and a hopeful one, which is very fitting. I'd have liked to feel a bit more strongly, but it was still worth the read.
Have you read any of these books? Planning on it? Let's talk about them!