The Memory Book
by Lara Avery
Published by Poppy
on July 5th 2016
Pages: 368
Format:ARC
Source:Copy provided by publisher for review

They tell me that my memory will never be the same, that I'll start forgetting things. At first just a little, and then a lot. So I'm writing to remember.

Sammie was always a girl with a plan: graduate at the top of her class and get out of her small town as soon as humanly possible. Nothing will stand in her way--not even a rare genetic disorder the doctors say will slowly start to steal her memories and then her health. What she needs is a new plan.

So the Memory Book is born: Sammie's notes to her future self, a document of moments great and small. It's where she'll record every perfect detail of her first date with longtime crush, Stuart--a brilliant young writer who is home for the summer. And where she'll admit how much she's missed her childhood best friend, Cooper, and even take some of the blame for the fight that ended their friendship.

Through a mix of heartfelt journal entries, mementos, and guest posts from friends and family, readers will fall in love with Sammie, a brave and remarkable girl who learns to live and love life fully, even though it's not the life she planned.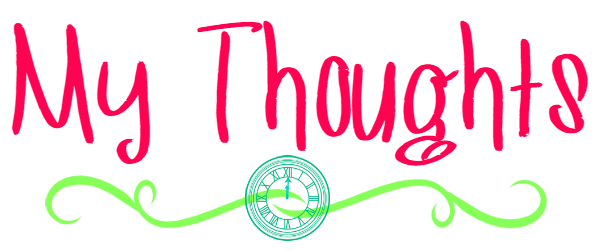 Oh, what a happy day when a book gets one out of one's reading slump! Do you ever pick up a book and just know from the first page that you're going to likely fall in love? Yeah, that was me and The Memory Book. Sammie just jumped out at me from the start, and I knew that I was all in. Her character jumped right off the page, and I was enamored with her immediately. And I stayed that way until the end.
Sammie's story is obviously not rainbows and sunshine. Nor is it all doom and gloom either- it's just life. And even though Sammie has been dealt a really lousy hand, she's still a young woman trying to figure out her place in the world. She's navigating relationships, and the end of high school, and family stuff, all while being told "hey, you probably aren't going to remember you anymore".  It is incredibly moving in that respect alone, but I adored Sammie so much that it made her journey so much more meaningful to read.
A few more things I loved about this book? Why not! 
Sammie's family is hugely involved in her life– and not just because of the disease. No, they were in it long before that, this just makes their importance in her life much more apparent. Her relationship with her mother especially jumped out at me, as it warmed my heart, but her dad and her siblings were also fabulous characters.  The way Sammie hopes and dreams for them… well, I am tearing up again.
I loved the journal-style! And I really loved that Sammie wrote it in a .doc file, because let's be real, it was so relatable. And while it was certainly character-driven, as you'd expect, the story never dragged.
The writing is incredible. I don't want to give too much away, but there were these subtleties within the writing that coincided with the events in the book and it just kind of blew me away. If you've read it… View Spoiler »As Sammie's mental state deteriorates, so does her writing- purposefully on the author's part, it appears, and so subtly, over time, that when I realized it was happening, it literally took my breath away and I had to put the book down for a minute. « Hide Spoiler
There is some romance. And it's messy and confusing, and not one of those tropey "oh you're sick so we'll pretend everything is perfect" kind of things. And I won't say anything else about that, for reasons.
Bottom Line: Sammie and her story captured my heart completely. She is an offbeat, sweet character who is not perfect, and whose life won't be taking the path she always assumed it would. The Memory Book is about life and love, acceptance and perseverance, and it is undoubtedly a story I won't forget.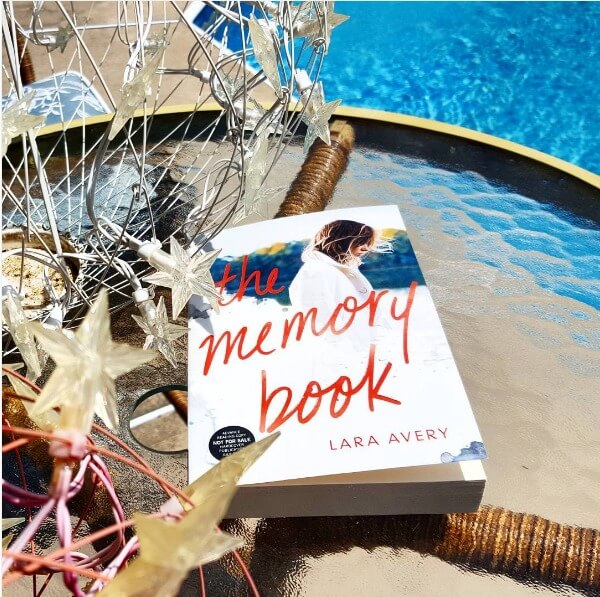 A side note: I didn't want to bring this up, because frankly, I have no knowledge to speak of this. But alas, I got a comment on Goodreads about the book and its depiction of Niemann Pick Type C, which is what Sammie has in The Memory Book. It was from a woman named Debbie whose daughter has this awful condition. My heart broke for her, because no one should have to face this- not this mother, not her family, and certainly not her daughter. And as a mother who has absolutely spoken out about her own son's genetic disorder portrayal, I understand where she is coming from. Or at least, I understand somewhat, as I cannot even imagine what fighting her particular battle must be like- and I think it takes a ton of courage to speak up and start this dialogue.
That said, I felt like perhaps it is a bit unfair to say that the author downplayed the severity of the disease. In my (admittedly unprofessional) research, every medical site I read indicates that Niemann–Pick type C has a wide clinical spectrum– in prognosis, in diagnosis age, and in regards to symptoms in general.  I also think it is hard to present every facet of a disease in the short pages of a novel. And in truth, any book would pale in comparison of day-to-day living with a disease of this magnitude. My point is that this doesn't seem like "one size fits all" situation, and I encourage you to check out the site that was provided to me. There are stories, as well as links to family's stories and professional resources. I feel like the best thing to do in a situation like this is to educate ourselves, and I certainly intend to. I think that Lara did a great job being sensitive and not sensationalizing NPC, but it's always worth learning more about conditions presented in books- I love that this one will promote awareness. Sammie's story touched my heart, and so now does Debbie and Rachael's. 
What was the last great book that you read that got you out of a slump? And of course, we must talk if you have read this one!