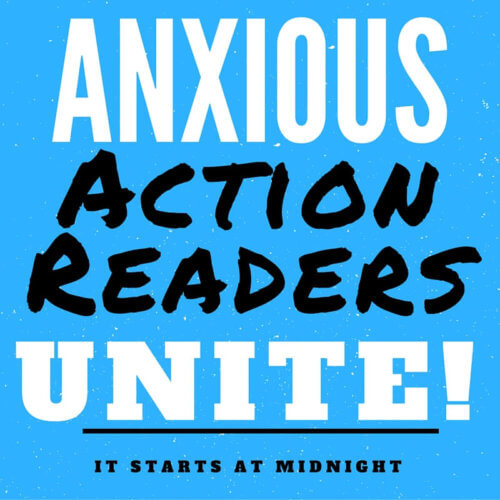 Once upon a time, I was reading Half Lost. If you've read any of the Half Bad series, you know that things can get intense from time to time. During an intense scene, I realized that I was kind of skimming through it. That's odd behavior, I thought. But I am odd in general, so I shrugged it off.
Then I was reading The Glittering Court. There was a point that made me nervous. So I basically read every fourth word until I knew what the outcome was. Then went back and reread it. Seriously, abnormal, my friend. Almost as abnormal as the self-analyzing conversation you're having with your own head… 
I read basically the entirety of Crystal Crowned through my fingers, because I was in such a panicked state. What if tragedy befell someone? It was like I thought that by me not reading something bad, it would never happen? Which is, of course, completely asinine. 
But when I really thought about it, I realized something: I do this all the time. No really! I'll use an example. Spoiler alert for the three people who didn't read and/or watch Mockingjay! I glazed over Finnick's death. Re-read it to comprehend. Seriously had no freaking clue that Prim died. Because I skimmed over the whole thing! I had to read several pages about four times until it finally sunk in. And then I was not happy.
So of course, I had to ask you guys to chime in! Is this a normal thing that rational readers go through? Is it really my anxiety messing with my head, or is this common? I don't know! But I want to! SO, you should tell me! Also, I thought a fun quiz to see if you're an anxious action reader would be in order!

So what say you? Do you have this ridiculous quirk too? If so, let me know so we can form a support group or something.