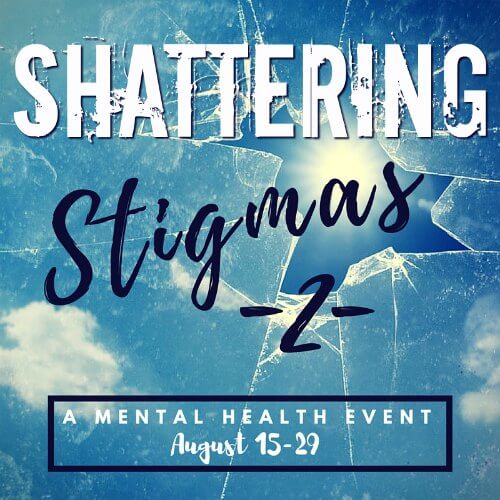 Last year, I was so, so nervous about bringing this little idea I had to life. When my friends encouraged me to proceed, I knew exactly who to ask to join me. Inge and Kayla were both fabulous ladies who I had gotten to know and had chatted with about mental health stuff in the past. I also knew that they had shared their struggles on their blogs, and I knew they'd have so much great insight to share. And they did! I was so humbled by the outpouring of participation and support, I cannot even begin to thank you all. 
So when it came time for round two, I knew I had to do this again. For all of you who supported it last year, and for those who have yet to find it but may really need something like it in their lives, for me to be able to put this out there into the world. And while I knew Inge was game, Kayla has since (sadly!) departed the blogging world for bigger things. (As a side note, I hope she is reading this and knows that we love and miss her around here!)
Luckily, Inge knew of the perfect person to ask- Topaz @ Six Impossible Things! If you haven't visited her blog, trust me, you need to- her writing is absolutely stunning! And now that Inge has a shiny new blog, Of Wonderland, with her lovely co-blogger Aly, we have quite a team for this year! (But if you want to join the team… well, fill out the form 😉 )
And now, here is where you all come in! I am setting up a proper sign up form so that I can try to get a nice mix of topics and bloggers and stories and posts. (And authors of course, but not in this form haha.) And even if you just want to read along, feel free to anonymously submit your ideas- I have a space for that, too! And you can just make up a name where it asks- Val probably will anyway 😉
So, here's the form! It's short, I promise 😉

So… are you excited for Shattering Stigmas, Round Two!?