We all know the rule (that no one actually listens to) Don't judge a book by its cover. I have been guilty of that, of course. But I have also been guilty of a somewhat stranger crime against books: Judging them by their title. Yes, I have done this, apparently more often than I thought. Val and Holly were discussing a book that they liked,  I then jumped in with "oh, yeah, I was afraid to read that one, because birds".
My friends reacting to me on the regular. 
See, this is not the first time I haven't read books because I thought they were about birds. Or the woods, or some other weird thing. So I decided it was high time to see what my malfunction was, and I went through all the books that I had left off my TBR or not read, at least for awhile, because I didn't like the sound of the title.
Some books I added on my TBR, because I realized they weren't about the weird crap I came up with: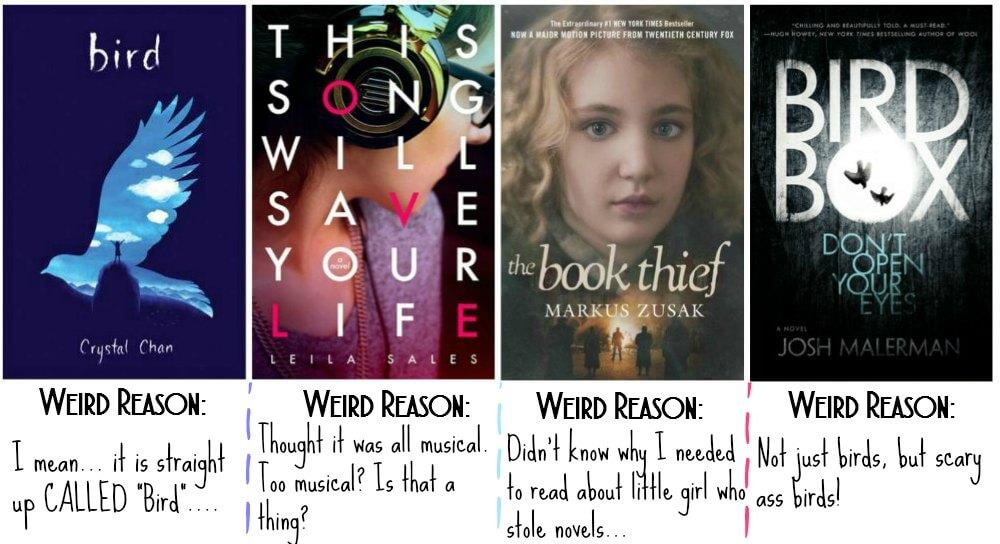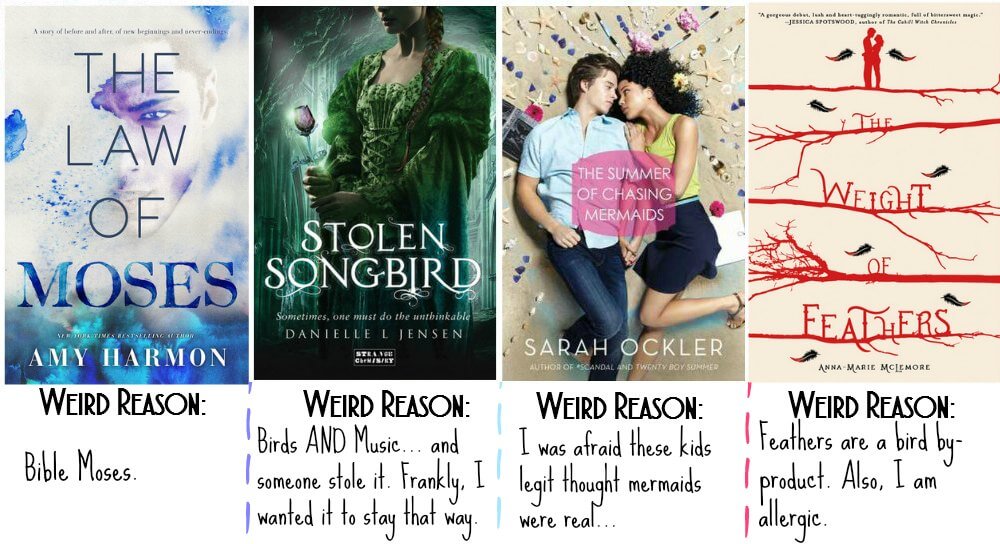 Seriously, what is my malfunction with birds!? But also… why are so many book names about birds?
---
And the books I have read after being assured that they aren't about birds and cooking shows and such…
Yes guys, that's right- I didn't want to read The Hunger Games because I assumed it was some weird food thing. Can you even!? This is why I need to be stopped.
---
But in the spirit of positivity, I figured I could at least share some books whose titles made me add them and/or read them, because I thought they were so fabulous! Some I have read and liked, some not so much, and some are still on the ol' TBR, but the titles are all favorites!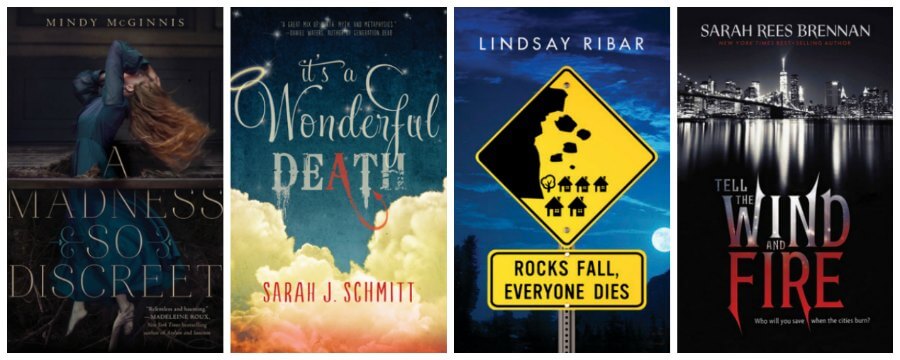 So. Have you ever been guilty of this? Or am I actually insane? Do titles have any bearing over whether you'll pick up a book? Let's discuss!