Earth's End
by Elise Kova
Series: Air Awakens #3
Published by Silver Wing Press
on February 11th 2016
Pages: 350
Format:ARC

A woman awoken in air, a soldier forged by fire, a weapon risen from blood.

Vhalla Yarl has made it to the warfront in the North. Forged by blood and fire, she has steeled her heart for the final battle of the Solaris Empire's conquest. The choices before Vhalla are no longer servitude or freedom, they are servitude or death. The stakes have never been higher as the Emperor maintains his iron grip on her fate, holding everything Vhalla still has left to lose in the balance.

Book Three of the Air Awakens Series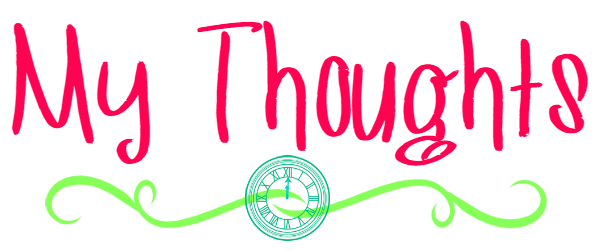 First, a huge Happy Book Birthday to Earth's End!!! 
Now, the hard part: How to review this book without A) Flailing incoherently like an idiot; or B) Spoiling anything from the first two books. Am I up for the task? Guess we're about to find out.
(Only the best books ever are graced with a CT GIF.)
I'll start by saying that I have literally not a bad thing to say about this book. Like, I actually tried to think of something I didn't like, and I came up empty. I read Earth's End in what felt like minutes. When I finally finished, it was 6am, my heart was in my damn throat, and I am pretty sure I will never recover. You want feels? You'll get them. You want tense, edge of your seat moments? You'll get them too. Want some lighthearted interactions to break up the hell of war? Done. You want the most swoon-worthy romance ever? Hell yes, this book has it in spades.
So you want to know why Earth's End, the third (and middle!) book delivers, somehow even more than the last two, which I seriously did not think possible? Of course you do.
Vhalla is stronger than ever, but she's still the Vhalla we fell in love with. It's not spoilery to say that she is a Windwalker, and with that comes a lot of power. And she's been through a lot in these three books. So it stands to reason that she is getting to be one hell of a strong woman. But even though she's becoming tougher, more sure of herself, there are still incredibly vulnerable moments that take us back to Vhalla on the first page of the series. So there's tons of growth, but it's not only realistic, it's keeping in line with who Vhalla is as a person.
The relationship is so beautiful, but so real. So many times in fantasy books, the relationships never have to deal with any "real world" problems, mostly because they aren't happening in the real world. But with this relationship, it feels epic and amazing, but it also feels very, very relatable. Sure, their problems aren't going to be the same as yours or mine, but they struggle to find balance with "work", with family and friends, with communication- all the things that a normal couple would have issues with. Only, they're in the midst of a war and have special abilities and are the most amazing OTP in the history of ever. It's kind of amazing that the author is able to achieve this balance, and it makes the romance even more appealing.
It's absolutely morally complex. Nothing is black or white, right or wrong. There's an incredible moment where Vhalla realizes that war has two sides- and how easy it is to overlook that the other side is essentially made up of citizens just trying to live their lives too. That's one small example (for the sake of non-spoiler-ness), but it's things like that that make this series incredibly thought provoking. When these things play out on the pages, it has a profound impact on the characters, and certainly made me stop and think.
The side characters are fabulous– both the existing ones, and the new ones. We're introduced to some new characters that are really enjoyable, and are provided some great moments by those that have already been featured. Some of the characters bring humor, some bring insight, some bring loyalty, and of course, some bring general evilness, but they all bring something to the table. There are no "filler" characters here, they all mean something to the story, and have personalities that pop off the page.
This series may destroy me. I have fallen in love with so many of the characters, and I have had my feelings yanked all over the place throughout the series, and this book was definitely no different. I experienced tension, joy, laughter,  love, fear, and yes, a certain amount of ugly crying and crushing of my soul, but I feel that's the mark of a really incredible reading experience, so it's a huge positive.
Bottom Line: What more can I say? Elise Kova has somehow done it again, and written a book even stronger than the first two, because apparently she also has magical abilities. In seriousness, I have fallen so in love with this series, and I am blown away by this series' ability to reel me and never let go.  I simultaneously can't wait to find out what happens next while never, ever wanting it to end. But let's be real- Water's Wrath can't get here soon enough!

I love this book, and I want you to love it too! I am going to give away a paperback copy and two ebook copies of Earth's End to celebrate its book birthday! BUT, on the off chance you have not heeded my recommendations and read the previous books, you CAN choose one of the earlier books in the series (Air Awakens or Fire Falling). And if you have already bought this one yourself,  you can choose a pre-order of Water's Wrath. Because I am nice like that 😉 Also, it's International, as long as TBD ships for the paperback, and you can receive an Amazon Kindle book for the e-copies! 
Have you started this series yet? (If not, what are you waiting for!?) What is the last series you've read that has simply blown you away?