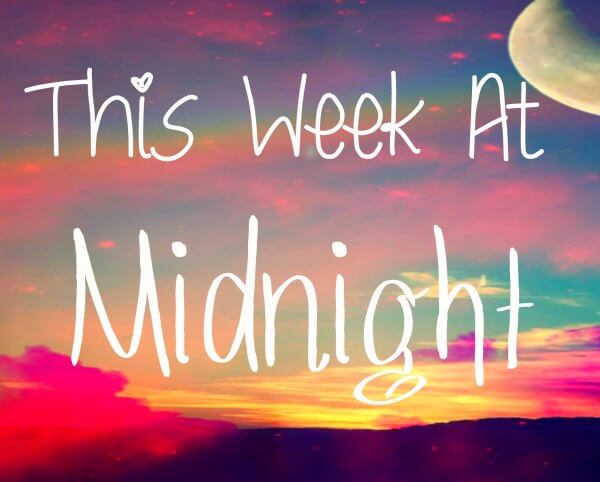 This Week at Midnight, Val is here! 
Stacking the Shelves is a weekly meme hosted by Tynga's Reviews. It gives us a chance to share with readers what we bought, borrowed, swapped, won or got for review each week. Because I love books, and you love books, so let's see the books!
The Books
For Review:
Thanks to Penguin Teen, Macmillan, and Entangled Teen! 
Rebel of the Sands by Alwyn Hamilton
(and Val's Face by Mr. and Mrs. Val)
e-ARCs
Via Netgalley thanks to Delacorte
---
Weekly Shenanigans
 I cannot even pick! I am seriously afraid of the fall I am going to have, because this good reading streak is wayyyy too good to last.
Posts this Week:
Giveaways:
---
Blogosphere Bulletin
---
Random Musings:
I don't have a ton to talk about this week! It was a pretty average week, which I suppose is a good thing! I was pretty proud of reading four books- and four good books at that! The 100 was back, so I was pretty excited all around about that. But basically, I just need like, a helper person. Someone to help me manage time and blogging, and then also, maybe a housekeeper? That would be ideal.
Things we need to talk about this week:
The 100 is BACK! Did you watch it? Thoughts, opinions?

Is there such a thing as a blogging assistant? Perhaps a blog intern? Can we make this happen? Would you want one?
Have a fabulous week, loves!