The Mystery of Hollow Places
by Rebecca Podos
on January 26th 2016
Pages: 304

All Imogene Scott knows of her mother is the bedtime story her father told her as a child. It's the story of how her parents met: he, a forensic pathologist, she, a mysterious woman who came to identify a body. A woman who left Imogene and her father when she was a baby, a woman who was always possessed by a powerful loneliness, a woman who many referred to as troubled waters.

When Imogene is seventeen, her father, now a famous author of medical mysteries, strikes out in the middle of the night and doesn't come back. Neither Imogene's stepmother nor the police know where he could've gone, but Imogene is convinced he's looking for her mother. She decides to put to use the skills she's gleaned from a lifetime of her father's books to track down a woman she's never known, in order to find him and, perhaps, the answer to the question she's carried with her for her entire life.

Rebecca Podos' debut is a powerful, affecting story of the pieces of ourselves that remain mysteries even to us - the desperate search through empty spaces for something to hold on to.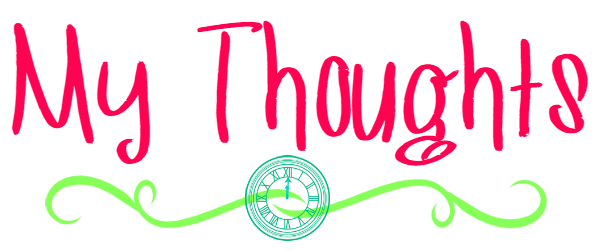 Note to self: Don't not post a review in two weeks and then remember to know how when you decide to do it again. Because you don't. You're old, and sometimes old people forget things when they don't use them. Like algebra, perhaps. I don't remember much of that. See what I mean? This review of a book that has nothing to do with algebra or the fake elderly has turned into something else entirely.
What is the book about then? Imogene, namely. Imogene and the fact that her dad has left home with no indication of where he is going, when he'll be back, or if she and her stepmom should be worried sick, which of course, they are. Her stepmom calls the police because she is normal, but Imogene thinks that she will know better where her father is- and suspects it has something to do with her birth mother and the mysterious circumstances that her legacy has been shrouded in.
Let us begin with the stuff that was really great about the book.
First, and foremost, family. This book was so, so much about families and both the love that brings them together and the ugliness that can tear them apart. It's clear that these people, no matter how flawed, care for each other. Imogene's stepmom is awesome. She is not in any way made out to be an "evil stepmother"- she's just a nice, normal lady who wants her family back together. And she's both kind and firm to Imogene, not that the firmness actually deters Imogene from doing anything, but the point is, she tries.


"She said I was a 'partner in the family', and never treated me like a pain, or the price of marrying Dad, or some pathetic little half orphan."

And despite all this nonsense with Imogene's mom, her stepmom is definitely in it for the long haul. I approve.

Friendship is also big. Jessa is Immy's best friend, and Jessa puts up with a lot of undeserved crap from Immy, because she is just a quality friend, and knows that  Imogene is going through a really tough time. And when Jessa can't help out, she enlists her brother Chad, even though she knows that Imogene has had some feelings for Chad. And then he steps up to the plate to help out. Clearly, they are pretty decent human beings.
Despite Imogene's flaws, or maybe because they were similar to a lot of my own flaws, I related to her. She was so insecure of some things, yet so confident about others. She definitely took her stress out on people who didn't always deserve it, but I think that is a flaw that most of us can openly admit to. And she is stubborn as hell when she thinks she's right, and I have some experience in that particular arena 😉
I felt like a lot of the "life lesson" stuff was really on point. No one was perfect, and everyone was just trying their best. And the revelations that came to pass during the book especially highlighted that point.
The writing was quite good, and I was definitely curious as to what would happen next. I didn't feel bored, and I was genuinely curious about the situation with Imogene's family.
So, of course, there has to be stuff that wasn't really my favorite. 
Some of the events that happened were a bit… farfetched.  I suppose plausible, but not likely. Especially for so many unlikely events. I guess I could have given a pass to one or two, but damn, this girl had incredible luck on her side.
There are some mental health bits in here that I didn't love the handling of. Again, I am not saying that any of it was outlandishly impossible, it's just that Lindy, the stepmom, was a therapist, and yet she didn't seem to take any family member's mental health into consideration. It just felt… weird. And it also felt a little glazed over in general.
Despite the positives that I found while reading the story, I think the main reason I had trouble with the book is that I felt underwhelmed– especially toward the end. When I expected things to pick up and get extra intense, they simply… didn't. And while I never like to tell any specifics about the end of a book, I just felt a bit let down, like I wanted more. And unfortunately, it made the book in general feel quite anticlimactic.
Bottom Line: The writing was solid, and I think this author absolutely has a ton of potential. This wasn't a bad book by any means- in fact, there is a lot I enjoyed about it. Perhaps it was even my expectations of the end being more epic that got the best of me. But I can't deny that I felt disappointment when I was finished, so take that for what it's worth. Still, worth a read for the character/family development alone.
Have you guys read any books yet in 2016? Let me know what they were, I am curious about your first books of the year!