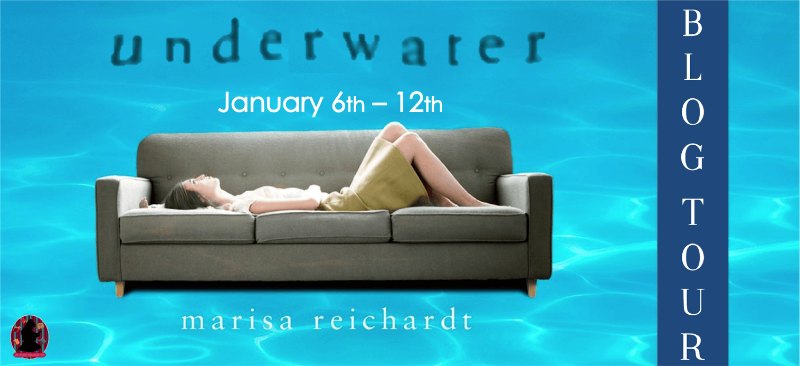 Welcome to my stop on the tour for Underwater by Marisa Reichardt! 
Today I shall review the book, and then give you a chance to win your own beautiful finished copy, thanks to the lovely people at The FFBC and Fierce Reads!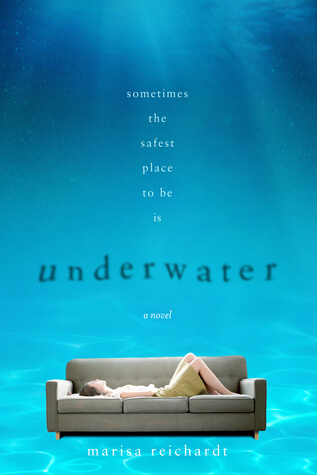 Underwater by Marisa Reichardt
Published by Farrar on January 12th 2016
Pages: 288


Morgan didn't mean to do anything wrong that day. Actually, she meant to do something right. But her kind act inadvertently played a role in a deadly tragedy. In order to move on, Morgan must learn to forgive—first someone who did something that might be unforgivable, and then, herself.

But Morgan can't move on. She can't even move beyond the front door of the apartment she shares with her mother and little brother. Morgan feels like she's underwater, unable to surface. Unable to see her friends. Unable to go to school.

When it seems Morgan can't hold her breath any longer, a new boy moves in next door. Evan reminds her of the salty ocean air and the rush she used to get from swimming. He might be just what she needs to help her reconnect with the world outside.
Underwater is a powerful, hopeful debut novel about redemption, recovery, and finding the strength it takes to face your past and move on.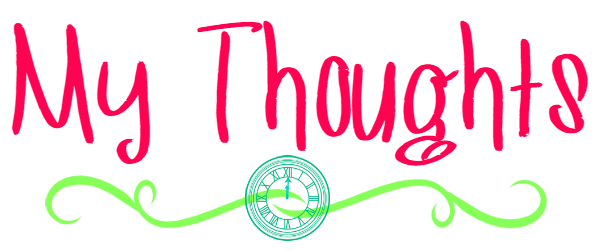 Is it weird that I connected to Morgan first as a swimmer? I mean, I was hooked from that point on, because swimming. Not that it was what the book was about, but apparently I feel camaraderie with all swimmers, even fictional ones. And then you add in the (what I assume would be classified as) agoraphobia she's suffering from due to trauma, and yeah, sold.
There are two things about this book that I loved best: Morgan's journey, and Morgan's relationship with her family. 
It's hard to get into Morgan's whole process because basically, I don't plan on spoiling stuff. She works with a counselor to help her overcome the things in her life that are keeping her quite literally trapped inside her small apartment bubble. The outside world is too scary, too unknown, and Morgan just can't face it. So her therapist comes to her. I loved that Brenda (the therapist) was so willing to think outside the box and treat Morgan however she had to. They had a good patient-counselor relationship, and I found Brenda's responses and actions to be appropriate and well presented, which is absolutely essential for me in a book with mental health representation. The only people Morgan ever physically encounters outside of Brenda are her mom, her little brother Ben, and Evan, the guy who just moved into her apartment complex.
Morgan's family is just amazing. Her mom loves her so much, and the best part was that Morgan loved her mom right back. She referenced several times in the book that her mom's opinions were so important to her- as were Ben's. You could tell how fiercely she loved that little boy, and it made my heart swell.
And I can't even tell you the best moment of the book for me, because it would be ten different kinds of spoilery, but it gave me so many feels at once… oh my goodness. There are a lot of really sweet moments throughout, and a lot of really somber and tense ones too, but that is what gives it such a realistic feeling! Her family was so supportive, but they also got frustrated, just like anyone would. And Morgan learned so, so much about herself and others during the book- it was quite the journey indeed.
So book was perfect?
Ah, not quite, my darlings. First, I felt like the "mystery" was a bit… overdone. I didn't know why it was a mystery, frankly. Or at least, why some of it was.  Also, I don't know how exactly to explain the other parts without spoiling stuff.  Such a quandary. You people always read the spoiler tags even if I say not to but… I guess you're mature enough to decide for yourselves. I will leave them as non-spoilery as a spoiler tag can be, but if you haven't read the book…
View Spoiler »The first thing was that it bugged me how much of a role Evan played Morgan's desire to go outside. Not that he was the only reason, but… I don't know, would she have made any progress had he not moved it? We'll never know, of course. Along those same lines, the end parts of the book seemed a bit…. rushed. Almost too much progress? I get why it went that way, because it would have been horribly long to read, but it lost a bit of realism in the process. « Hide Spoiler
Bottom Line
Aside from those few small things, this was a really solid book. It was a combination of emotions, which is always a win, and I loved the focus on family. Morgan's struggles were portrayed quite well, and she was definitely a character to root for.
Win One (1) finished copy of UNDERWATER by Marisa Reichardt (US Only)
Please be sure to read the Terms & Conditions in the Rafflecopter! Good luck 😀