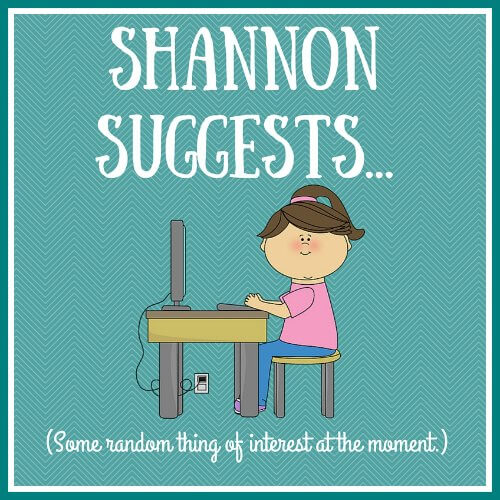 Welcome to the first post in a new "thing" I am trying: Shannon Suggests… In this little feature, as you might assume, I am going to suggest stuff. It may be reading a book, or checking out a genre or author, or maybe brushing your teeth, because that's just good dental hygiene. Basically, it's whatever I want you to want. Or not want. I could suggest you do not eat worms, because those are gross. Today's topic is incredibly serious, but they won't all be.
When it applies to books, these are going to be me coming at you from a personal level as opposed to a reviewer one. I am not really going to structure it like a review, and I am not going to say I'll be pointing out all the things I'd point out in a normal review. I am not even going to rate it, except for personal purposes.
Today's suggestion is that you read Asking For It by Louise O'Neill. Because it is important. It won't be a fun book to read, and it will make you mad. And it should. So… let's do this!
---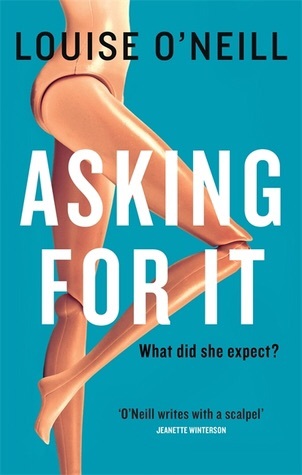 Asking For It
by Louise O'Neill
Published by Quercus UK
on September 3rd 2015
Pages: 352

It's the beginning of the summer in a small town in Ireland. Emma O'Donovan is eighteen years old, beautiful, happy, confident. One night, there's a party. Everyone is there. All eyes are on Emma.

The next morning, she wakes on the front porch of her house. She can't remember what happened, she doesn't know how she got there. She doesn't know why she's in pain. But everyone else does.

Photographs taken at the party show, in explicit detail, what happened to Emma that night. But sometimes people don't want to believe what is right in front of them, especially when the truth concerns the town's heroes...
**Please note that this book contains contents that may be triggering to some readers.**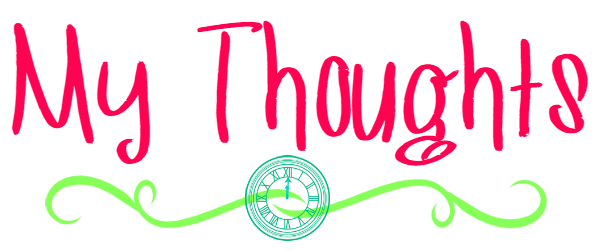 How do I even begin to beseech you to read this? Perhaps you remember back in the day when I said you needed to read Louise's debut, Only Ever Yours for a lot of the same reasons I am going to talk about here. Here's the main difference: the content of Only Ever Yours was a bit of a dystopian version of a present day awfulness. In Asking For It, it is straight up present day awfulness. The events in this book are not only plausible, but they are happening. This isn't a "what if?" or a "worst-case scenario". This is our society, this is where we live.
Emma is our main character. Emma sucks. If you met Emma on the street, she'd probably point at you, make fun of your shirt, and then sleep with your boyfriend. But there are reasons. Oh, there are reasons. First, Emma's parents aren't really the greatest example of human parenting themselves. Mom is… vain. So it's no wonder that Emma is obsessed with her hair and makeup and such. Because Mom basically judges her on that shit alone. Dad seems okay, not as annoying as the mom. (Seems is the operative word at this point.)  And of course, Emma's core friend group isn't exactly sitting around doing volunteer work and hugging kittens either.
So on a usual night, Emma's at a party. Drinking, kind of sloppy. And takes something (drug related) that a guy offers. And then decides to sleep with him. But she feels "off". And then… everything goes black. I won't go into all the details, but she doesn't even know what happened until pictures appear online. Let me make this even clearer: there are explicit pictures, of Emma unconscious and being raped by several (yes, several) boys at the party. Photographs tell the tale here, and there should be no further debate, right? Sadly, that isn't the case. In fact, when the pictures were uploaded to social media, people made comments by the dozens- by the hundreds in some cases. And were they of outrage at this girl being assaulted? Oh, no. They were comments about Emma's body, her personality. Rude and vulgar and downright evil comments akin to a virtual high-five to the boys.
I am not even going to talk semantics here- this is rape. I hope everyone reading this knows that. The people in Emma's town do not all know that. Hell, the people in Emma's damn family do not all know that. And her case (the case even Emma herself didn't know if she wanted to pursue) captures the attention of media around the world.
There are people who absolutely agree that Emma has been raped and that this is not okay. But an alarming number of people don't. Even more alarming, they blame Emma, the victim. For asinine reasons like "she was drunk" and "boys can't control themselves" and "she had consensual sex before" and "she dressed provocatively".  Examples, from various sources:
"Come on. No one forced the drink down her throat or made her take shit. And what guy was going to say no if it was handed to him on a plate?" She laughs. "She was fucking asking for it."
"You can spout all the nonsense you like about equal rights, but the truth is- women have to take responsibility for themselves and their own safety. If they are going to insist on wearing such revealing clothes, if they are going to insist on getting so drunk they can barely stand, then they must be prepared to bear the consequences."
And these gems from her own mother and father, respectively:
"They're good boys, really. This all just got out of hand."
"'Why did you drink so much, Emmie? Why were you in that bed in the first place, Emmie? I thought you knew better. I thought we had reared you better than that. Why, Emmie?' He kept asking, and asking, and asking, only stopping when I started to cry. 'Crocodile tears,' he snapped. 'Oh, just get out of my sight. I can't stand to look at you.'"
Yeah, this was the consensus of most of the town. And the rage it filled me with was palpable. Because you know what was beneath Emma? Beneath the girl who was impossibly vain and irresponsible and not kind to others? A human being. A young woman who had been violated in such an unimaginable way, who now had to be violated all over again by these statements that came from friends, family, the media. Who was advocating for her while she silently fought these demons? Almost no one.
Do you know why you need to read this book? Because until one hundred percent of people agree that what happened to a woman in this circumstance was absolutely, unequivocally rape, there will be a problem in our society. Emma's story is fictional, but the concept of  a woman"asking for it" is anything but. No one "asks" to be raped. No. One. To say that anyone could or would is demeaning to women as a whole, but especially to the women who've lived through such a heinous act.
And consent isn't a blurry line. It's a solid black line that needs only ask "was the person able to give consent while not under duress?" and if you can't say that, there was no consent given. It isn't even a close call in Emma's case- she wasn't conscious enough to say no or to stop her attackers. I don't really care how she got unconscious. Alcohol, drug use, it wouldn't have mattered if she had hit her own self in the head- once she was unconscious, her ability to consent to anything went out the window.
You need to read this book because the number of women (and men, in smaller numbers) who have gone through this is staggering. There are some statistics here and here that will make you ill. Based on these numbers, it's almost certain that you know or will know someone in your life who has been affected by rape. And we need to be able to hold ourselves to a much higher standard when it comes to both the care for these victims and the prosecution of the perpetrators. We need to educate people before these crimes take place. There's so much more that can be done, and Asking For It tells you why it's absolutely imperative to do so. We owe it to ourselves, our loved ones, our neighbors, and all the Emmas of the world to not turn a blind eye, to not blame the victim, to not praise the attackers. This book reminds us not to jump on a bandwagon of hate. And most importantly, is a terrible reminder of how much harder we need to work at eliminating this kind of thought process.
Thoughts? Do you agree that books with strong social messages are important?