Ah, memes. In the book blogging community they are the subject of many a "how-to" post, or perhaps more accurately, a "what never to do" post. But. BUT. Every day of every week, without fail, I see lots and lots of meme posts in my Bloglovin feed. In my email. On Twitter, while commenting back, on… I don't know, some other social media thing where bloggers post stuff. My point is, the criticism of memes is everywhere, but so too is the participation. So, what gives?
Let's take a stroll through the reasons that people often give for not liking memes. And then I will put my two cents in, because, well, it's my blog.
Reason #1: They fill my feed with repetitive posts.
Well, kind of. When it's Wednesday, I know for damn sure that at least half the posts on my Bloglovin' feed will be Waiting on Wednesday posts. I, personally, stopped doing them because I was bored and I kind of started to drive myself crazy with trying to find relatively "unknown" books, which don't exist because, well, internet. However. I don't mind seeing these posts! First, if I am not the mood, you know what I can do? Scroll right on by. Done and done. I can delete the email, not click the link, whatever. But sometimes I see a title that catches my eye, I'll check it out, and YAY, new book!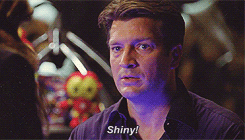 This is basically ditto for any other meme you can think of. Look, I feel you. Sometimes I see like, 800 Waiting on Wednesday posts in a row, and I could not possibly care less. But, scrolling is easy, and I'd never want to miss out on something a great blogger posts just because I don't care about one little thing!
Reason #2- You're just posting the same thing as everyone else.
Look, if someone else has written the same Top Ten list as I have, then I either have a super creepy telepathy situation, or a plagiarizer. The thing I enjoy about the memes I do read and/or participate in is that it is a great way to get to know bloggers. Because the personal touches they put on a post mean a lot! For example: Through memes, you have all found out about my Hunger Games addiction. If you have not, you must be new here!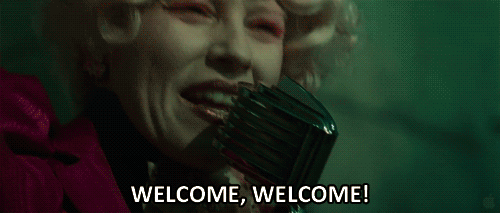 This argument can have some validity when people do just list a few quick words or whatever, but I think that is true for any post, yes? Phoning it in can be a "thing" regardless of whether you're posting a review, a discussion, advice, or a meme. Putting effort into something is putting effort into something, no matter the situation.
Reason #3- People just do them to get comments and/or followers
Admittedly, some do. It's kind of easy to tell, too. "Great post, here's mine!" is basically the slogan of the blogger in it for comments. I'll also own up to this: The reason I started doing Top Tens was twofold: I liked lists, and I needed to meet people. Yes, I wanted to lure you in. 
Here's the difference: I don't think in my 2+ years of blogging I have ever done the "cool post, bro" thing. When I visit, I freaking visit. I camp out, is what I am saying. You've all seen my novella comments- it's because I want to talk to you! (Which explains why I am painfully behind on commenting, no?) And I have to assume that most people feel the same, because I get tons of awesome and thoughtful comments around here!
My Stance: MODERATION. That's how I feel about everything basically, and that is how I feel about this. Memes aren't bad. Memes can be super fun. Memes can also be insanely overdone, or they can be done without time or effort. I think like everything else, it's what you put into it. But ultimately, if you want to be a meme only zone? You do you. I think everyone will find others who post compatibly. Find your people, and meme your heart out. Or not.
Think you know where you fall, memeishly? Let's take a quiz to find out!

What did the quiz have to say about you? (My condolences if it is rabies.) How do you feel about memes in general? Do you participate in them, either as a reader or blogger?