Top Ten Tuesday is a feature hosted by The Broke and the Bookish. This week's theme is: Top Ten Book To Movie Adaptations I'm Looking Forward To or Ten Book To Movie Adaptations I Still Need To Watch
I can say with a pretty high degree of certainty that I have seen far more books-to-movies than I have non-book movies. Like, it's at least 5:1. Maybe more. Because if it isn't a book, I kind of don't care. Is that bad? Meh. So, here are some books that I want to see on the big screen (or from the comfort of my own bed, whatever).
It should surprise no one that this is my smallest category. The Giver kind of freaked me out because the dude who plays Jonas is like, my age (not quite, but he is more than double the age of book Jonas). I contemplated seeing The Scorch Trials in theaters, but then I spent like, $100 on Mockingjay tickets so…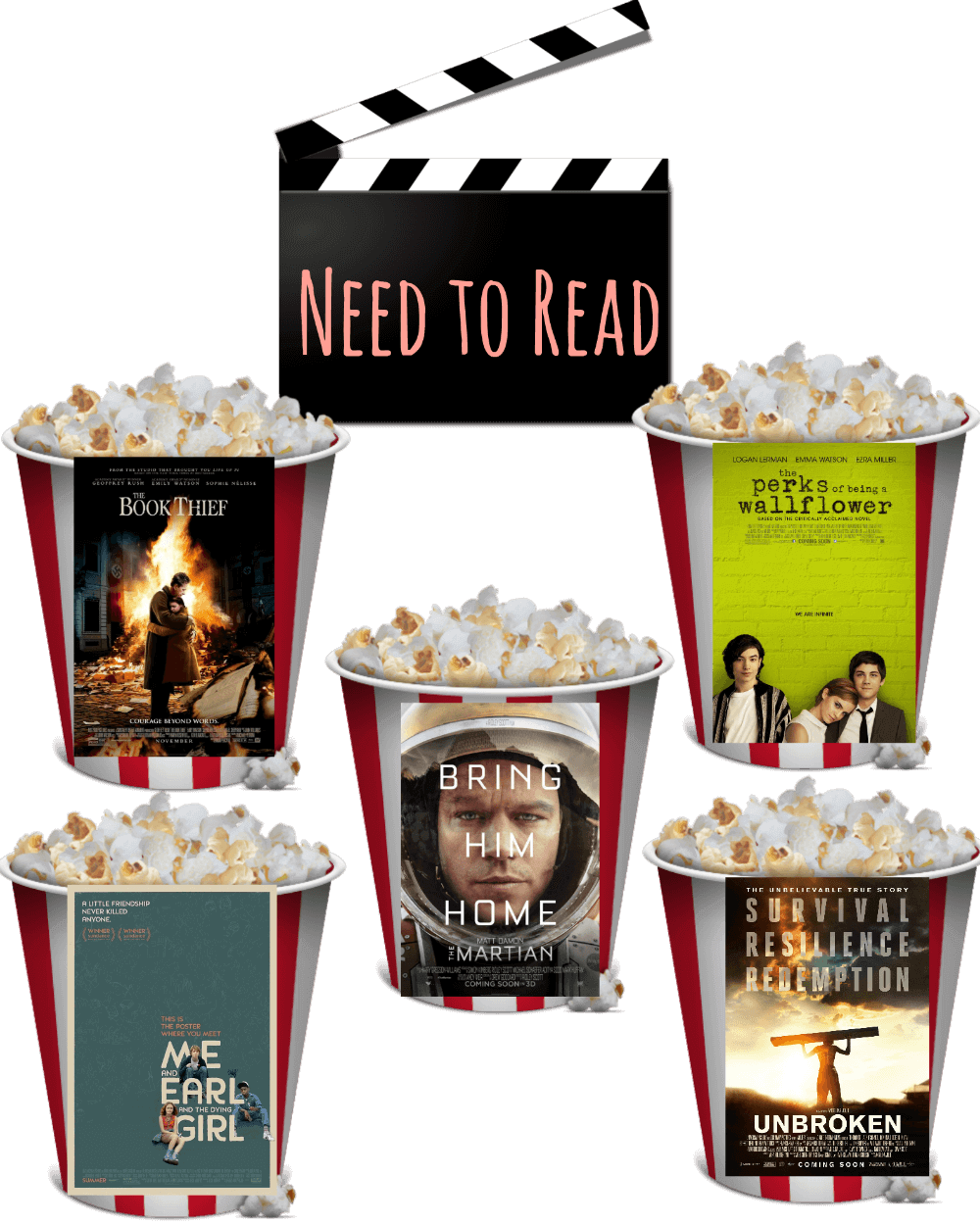 Ah, here I am, failing at books again! Someone tell me: Which of these do I need to read and watch first? 
In case you were wondering, I absolutely did make Mockingjay bigger than all the others. And no, I am not sorry. I think The 5th Wave will be good in movie form. And Allegiant… well, it's like a train wreck, you just can't turn away even though you know you should. 
Have you seen any of these movies? Any you recommend? Any I should stay away from? Any you are just dying to see yourself?