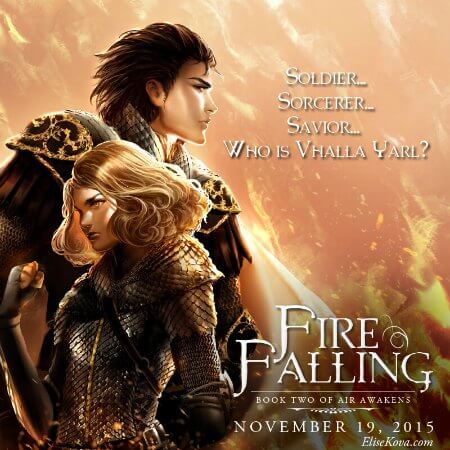 Welcome to the Fire Falling launch tour!! As you probably know by my gushing and fangirling, I loved Air Awakens, Book One in this series. If you're friends with me on Goodreads, you may have seen my incoherent ramblings about how much I beyond loved Fire Falling, so I am so, so excited to get a chance to be on this tour! Now, if I can only figure out how to use words to express my feelings…
Oh! And Elise has generously set up a giveaway! A signed hardcover of Fire Falling, which would be kind of epic to win, no? And, since I am such a fan of this series, I figured I'd give away a couple of e-book copies (from the retailer of your choice) of either book in the series, because you seriously have to read this one! 
---
Fire Falling
by Elise Kova
Series: Air Awakens #2
Published by Silver Wing Press
on November 19th 2015
Pages: 378
Format:ARC

Soldier… Sorcerer… Savior… Who is Vhalla Yarl?

Vhalla Yarl marches to war as property of the Solaris Empire. The Emperor counts on her to bring victory, the Senate counts on her death, and the only thing Vhalla can count on is the fight of her life. As she grapples with the ghosts of her past, new challenges in the present threaten to shatter the remnants of her fragile sanity. Will she maintain her humanity? Or will she truly become the Empire's monster?

Fire Falling is the second book in the Air Awakens Series.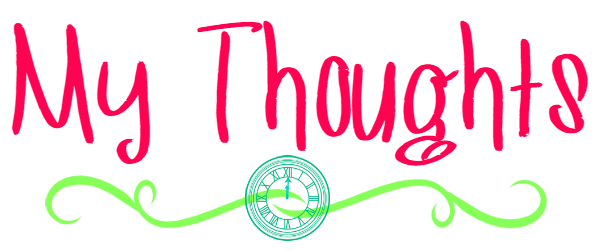 You know when you're reading a book, and suddenly you look down to see that you're making actual puddles of tears on your own lap? Yeah, that is a thing, and it was the product of this book. This is one of those reviews that is extra hard to write because you just want to flail and throw the book at people. Yep, it was that good. I haven't read a book that had me this entranced in a long while.
You probably want to know what was so epic, no? Great, because I shall tell you these things!
That tiny, pesky worldbuilding issue I had in the first book? Gone, fixed, I am now informed and in the loop and have a map for reference. This is perfect. We also start to find out the stakes, both for Vhalla and the rest of the empire.
Vhalla still amazes me at every turn. She's still coming to terms with her situation, which means that sometimes she is bitter and angry and scared and miserable. And other times, she realizes that she needs to step it up and basically kicks ass. But she still needs a hug when it's over. This is what makes Vhalla so real- yes, she can handle herself better now, she understands more of what is at stake in her world. But she is still just a young woman with feelings and emotions like everyone else, who is looking for friendship and acceptance and love. She knows you can be both tough and retain your humanity. She can love as fiercely as she fights; she can conquer enemies and nurture friendships. I love her now more than ever.
There was a perfect balance between action and character development. There was a lot of action as Vhalla and the gang march to a war, of course. But there was plenty of restful periods where we got to know all of the side characters quite well. Since there's only a finite number of people traveling, we get to really learn a lot about those involved with Vhalla. But the action scenes are full of tension, yet move at a pace where I never once felt lost. Best of all, the events really had quite a cumulative effect- the ramifications and fallout always had an impact on other scenes.
The romance is so swoon-worthy I can hardly contain myself. I haven't shipped a couple this hard in a long time. Even though there are so many reasons that they should be apart, their chemistry and affection is undeniable.
Bottom Line: While I loved Air Awakens, Fire Falling did the rare and fabulous job of outshining its predecessor. I basically don't know what to do with myself until Earth's End. Things definitely ended on a "need next book now" level, and I do. I absolutely do. Fire Falling made me swoon, laugh, cry (fine, sob), and I definitely count it among my favorite books. Next, please!!

Pre-Order Fire Falling:
My Giveaway!!
And now, for funsies, Elise created this awesome quiz to determine which affinity you'd have. I got Waterrunner, which could not possibly be more accurate, so this quiz is on point!



So, which affinity did you get? What do you think you'd be?