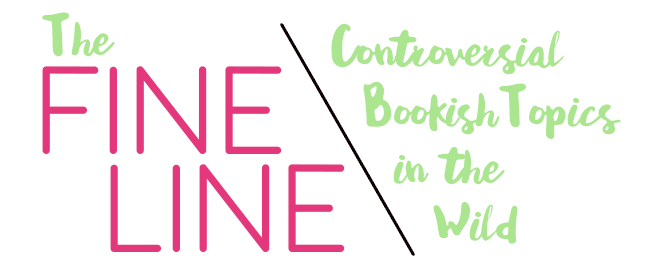 Well, my friends, the time has come to discuss something controversial (::huge gasps from the crowd::). Here's the deal. I have thoughts on bookish controversial issues all the time, but in the spirit of sitting around the campfire singing Kumbaya, I keep them to myself. But while discussing this with my lovely friends (you should know Holly, Val, and Amber by now), I realized that there isn't anything wrong with discussing things that may be a bit controversial! Then, Jillian @ Jillian's Books posted her thoughts about controversial topics, and as I was responding, I realized that basically, as long as we're all respectful, why shouldn't we debate the bookish hot topics!?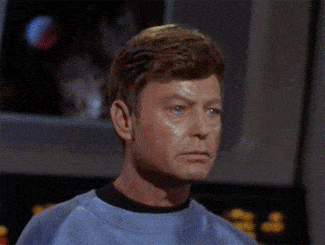 So, let's start this out with a doozy, eh? Your favorite topic and mine to get really mad about, the buying and selling of ARCs.
Let's get a few things clear right off the bat:
I don't condone people selling ARCs.
E-books of any kind are not included in this topic, that is just flat out piracy.
If a publisher or author sends you an ARC, you do not sell it ever. End of story. There is no discussion on that front.
I am talking about old ARCs for this discussion. Really old ones.
So no, I am never going to say it is okay for people to buy any unreleased or recently released ARC of any kind. But this is basically what I am asking:
When does an ARC go from Marketing Tool to Memorabilia? 
I feel like there is a very, very fine line (see, the title of our feature is perfect here, no?) between what is okay and what isn't. And I think that the line varies from person to person. I know some people who will only trade ARCs for ARCs, some who will trade ARCs for whatever you're offering (ARCs, finished books, your dog, etc.), and some who probably hide them under their mattress or something, I have no idea what you all do. This is all just what I have seen on the #booksfortrade groups, hashtags, etc.
Basically, my question has several parts:
What constitutes a "collectible" item/memorabilia, and what is just… ARC?
What do you consider "buying" to be? Is money the only form of currency that is taboo?
What are the ramifications for buying an old ARC (i.e., for the publisher, the author, etc)?


---
1. There are tons of sites that sell or auction old first drafts and such, right? So let's start off with that. I mean, search even legitimate sites, and there are old manuscripts, uncorrected proofs, and other such items for sale and/or auction. So, you might see something like these: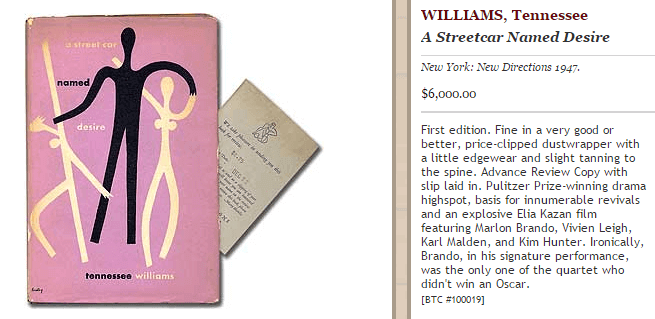 So, if we're playing Devil's Advocate here, and I am, I dare say that someone purchasing one of these wouldn't be thought of as taking advantage of anyone, right? Perhaps just a rare book collector, or fan of the book/author? Okay. Well… what about this one?
Well crap. We can probably say the same thing as above. A fan, for sure (especially if they have $850 to spare). So what is the difference? Clearly, the date. What would you say to this buyer? 
---
2. If you have ever been on books for trade, you'll see that people have actually offered their souls for a hard to come by ARC of their favorite series. I myself may have done that a time or two. Sadly, no one seems to be in the market for souls, but they are in the market for other books. Sometimes other ARCs, sometimes finished copies, sometimes collectible swag… but that is where my question lies. Isn't it still putting a "price" on an ARC? Think of it this way: Someone messages you, and says they have an ARC of Book XYZ, your favorite book ever. They are willing to trade for some new book, whatever. You don't have that book, but you can easily purchase it. So you go buy whatever new release they're dying to read, send it to them, and they send you the ARC. You've just bought it, but added a middle man, no? OR someone offers to send five ARCs for your one ARC that they have to have. Is that currency?
Please don't take this as judgment either way! I have no answers, I am just throwing out questions! And again, let me reiterate: We are talking about OLD ARCs here- NOT new releases! 
---
3. Say you are insanely rich and can afford that Harry Potter situation above. (Can you loan me a $20 maybe?) You own lots of Harry Potter stuff. All the books, of course, and the movies (seven, eight, however many, I didn't see them), and you have a cape and some Harry glasses, and maybe buttons with whatever "house" you were told on a Buzzfeed quiz you should be in. Hell, maybe you went to the theme park, and participate in a Quidditch league. I don't know what you do with your time.
My point is, will the author, publisher, or anyone else be affected by your purchase? Not likely. You certainly didn't take a sale away from them in that case. I am pretty sure they aren't relying on that book for marketing. (I am pretty sure they don't need to do any marketing at this point, but that is another story.) You just grabbed something from your collection.  Maybe you saw one in a Goodwill store, or used book store of some type. What then? Basically, you bought a used book from a third party.
Since I really don't want to get into the argument of if someone should sell the book (probably not, but let's leave that for another time), let's pretend the following is true of the aforementioned third party: A little old man has just found this book on the street. His little old wife is sick, and some great-nephew told him this book was worth money, so he sold it. The little old man has never heard of ARCs, okay? He is just a little old man, stop throwing things at him! So… does the answer change?
---
Here's the problem with all of it: this slope is slippery as hell. It always was, and it always will be. See, who is to say that even selling the super old 1939 book is okay? I have no idea! Where is the line drawn? We can all probably agree that buying an ARC of a book we have seen published in the last like, 5 years is an awful idea. But how far back do we go? When does it stop being a bad idea? Or is it never, ever okay, even if the author has been dead for 300 years and the publishing company was a quill and some staples?
So this is my question, to you, for debate: Does an ARC ever go from marketing tool to memorabilia? If so, when and how? Is there a degree of fame that leads it to be okay? A time frame? Let's do this!