First of all, if you haven't read The Book of Ivy, I need to tell you that there could be some spoilers around here. Hell, there are spoilers in the synopsis, so maybe stay away from that too? Just go to your nearest bookstore/online retailer, and purchase and read The Book of Ivy. Or go to the library. Whatever, but read the book and come back, we'll wait for you. You can read my thoughts on it, if you happen to be unconvinced. But, just so you don't feel left out, here's a really stupid gif, to make your trip worthwhile:
See, nice and stupid. You're welcome.
The Revolution of Ivy
by Amy Engel
Series: The Book of Ivy #2
Published by Entangled: Teen
on November 3rd 2015
Pages: 400
Format:ARC

Ivy Westfall is beyond the fence and she is alone. Abandoned by her family and separated from Bishop Lattimer, Ivy must find a way to survive on her own in a land filled with countless dangers, both human and natural. She has traded a more civilized type of cruelty--forced marriages and murder plots--for the bare-knuckled brutality required to survive outside Westfall's borders.

But there is hope beyond the fence, as well. And when Bishop reappears in Ivy's life, she must decide if returning to Westfall to take a final stand for what she believes is right is worth losing everything she's fought for.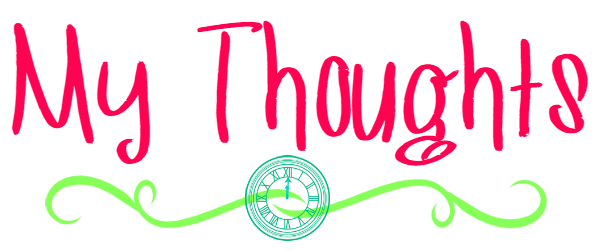 I am sad to let Ivy go. I am sadder to let Bishop go 😉 But, I am also happy because it was a strong duology that I really enjoyed. Could it have been dragged out into a third book? Maybe. But is it better this way? Absofreakinlutely. See, there were no dull or unnecessary moments in either book, which is pretty fabulous, yes? And there was still enough time for character and plot development and a full story to be told. I am content, even though I will miss these characters so.
I think you can tell that I like this book. So, I am going to tell you why. Because that is the information you came here for, I assume. Great.
These characters were phenomenal from start to finish. Perfect? Oh goodness, no! Even the seemingly "perfect" Bishop has his moments of imperfection (which, let's be frank, makes him even more lovable). They had to learn to recognize and use  their strengths; to take accountability for and overcome their weaknesses. But it isn't just these two who are well developed! There's a whole host of side characters who have very fleshed out personalities too. From Ivy and Bishop's parents (who are all very much a part of this story- so, so refreshing in a dystopian!) to Ivy's sister, to some new people Ivy encounters along the way, everyone has their own path to take, their own story to tell.
The Journey of Ivy. Ivy's story was such a personal journey, as she had to discover who she was and who she wanted to be. First she had to struggle to find herself away from her family. Who did she want to be? What path was Ivy's? But then she no longer can rely on Bishop's strength to pull her through, and she really must choose how she wants to live. It's a stunning and realistic process, one that each of us can likely relate to. Ivy has moments of incredible fear and trepidation, but she also has moments of clarity that are lovely to watch.


 "But recognizing the ridiculousness of an emotion and being able to master it are two very  different things, I'm finding." -Ivy

Who among us can't relate to that at some point in our lives? While we may not be living in a dystopian world, Ivy's struggles aren't just a product of her environment, but a product of her humanity. 

The moral dilemmas that plagued this society in the first book become even more apparent in this one. When I read the first book, one of my favorite things was that nothing was black and white. Every decision had positive and negative consequences, and all choices had repercussions. No one choice made a character all good or all evil; it was simply a choice, with the ability to make a different one the next time. The "what would I do?" question came up again and again, and you couldn't help but feel for these characters' situations so many times. It was clear that they didn't want to make certain decisions, but knew that making a different choice could be even worse.
The idea of survival, in more ways than one. Well, yes, I loved the stuff in the woods, because I kind of love when stuff happens in the woods. I have no idea why, so just go with it. There's something about fighting for survival that really makes me see deep into the character's psyche, I think. But there are more kinds of survival. It's surviving the elements, sure, but also surviving your preconceived notions, your upbringing, your choices; surviving love, loss, and absolute turmoil. Some of the more mundane "day-to-day" living scenes actually packed quite a punch, because they felt so honest and real.
Bottom Line: I would recommend this series to anyone, clearly. Amy Engel has brought something very fresh to the dystopian table. It's a great story, yes, but it also has incredible real world application. Ivy's is the type of story that will stay with you for a long time.

How do you feel about dystopians? (I love them, no one is shocked I assume.) Have you read the first book? Thoughts?