Top Ten Tuesday is a feature hosted by The Broke and the Bookish. This week's theme is: Ten Bookish Things I Want to Quit Or Have Quit (aka ten book series I think I'm going to abandon, ten bookish habits I want to quit, ten authors I quit reading, ten types of books I'm quitting, ten tropes I want to stop reading about, ten books I marked as DNF (did not finish) recently, etc. Get as creative as you want)
I admit, this has been a hard one for me.  So this is going to be super random, but that's kind of my forte anyway. So these are like, open letters to myself on why I should quit these things that I can't actually quit.
1. Stalking Google Analytics
 Seriously, why do I care? It's ridiculous, and three fewer pageviews don't mean anything… except to the tortured mind of a person who stalks Google Analytics. Repeat after me: It is neither healthy nor productive.
See, that isn't helping anyone, now is it?
2. Thinking there was a more perfect GIF than the one I just took seven hours to find.
Look, no one knows or cares. This GIF is fine. The last twenty eight were also likely fine.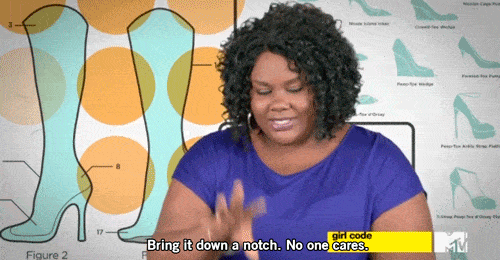 3. Not DNFing
This is a serious problem. Do you understand the sheer volume of amazing books I have in my possession? Or, at least, potentially amazing? I have a literal crap-ton of books to read that I am absolutely dying to get my grabby hands on. So, why no DNFing? ::Shrugs::. I feel like I am competiting with… myself, I guess? It's all ridiculous at best. You'd be proud though, I have set aside two books that just weren't working for me at the moment. But I don't think was a perma-DNF, so is it even progress? I want to stop but I can't.
4. #BooksforTrade
Le sigh. First of all, I am awful at it. I traded a book yesterday, and was super excited about the one I traded for. Today? Email that I had won the book. Or I'll give away a book I thought I wouldn't like, only to find ten friends give it five stars in the next two days. Of course, it's a huge timesuck too. And well, we all know that I am far too trusting and got scammed by the ultimate scammer so… I should probably just quit and start throwing books at people like Oprah.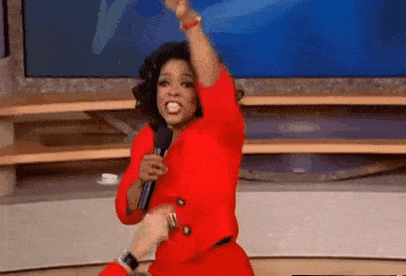 5. Freaking out about my shitty commenting turnaround time.
Raise your hand if you care that it takes me a few extra days to comment back. All hands are firmly down, I suspect. Because I do comment back, and I like to comment back but… I have these small humans, and sometimes I simply can't right away. And I freak out about every second of every minute that I am keeping commenters waiting. And that is dumb. Because I would never in a million years think a single negative thought about anyone else being busy so, why the freakouts? I don't think me feeling like that helps anyone, right?
6. Not having a plan.
Yeah, I want a plan, it sounds fabulous. Seriously, in pre-parenthood life, I was such a planner for say, 99% of things. Now I am not. At all. Not because of lack of desire, but more that I have let my shit get so out of hand, there seems to be no good way to get it back on track. I need the following in order for this to work: One week of non-child rearing (bwhahha), several hundred dollars for coffee and/or wine, and ALL the books. I only have one out of three. At this point, I would take just getting back out from being behind, which I have been since BEA. Yeah, that's almost six months of fail. 
7. Drinking coffee at 11:00pm
You'd think this is just good sense, right? But you know, see above. Maybe even if I could just push it back to say, 9:00? 
8. Failing at Twitter
I miss a lot of stuff, I feel. Like, I am on Twitter, but my feed is really out of hand, so I mostly just ignore it and hang out on my own notifications page because at least that doesn't overwhelm me? I have made some lists and set up TweetDeck but I then completely forget about TweetDeck. I don't want to miss all the things, but I think if it wasn't for Holly (she excels at Twitter), I would have no idea what was happening a good 98% of the time.
9.  Creeping on my own porch for book mail
I think both the mailman and the UPS guy are scared of me. For one, they must think "what is this bitch always getting delivered to her house?", and two, I pounce when anything book-shaped is in a 500 foot radius. Dude isn't even out of his truck and my beady eyes are peeking through the curtains. New goal: wait until after the guy drives away to flail with glee.

10. Book hoarding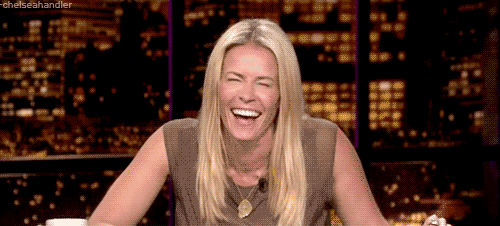 No, I am totally kidding, why even? Who doesn't want to be a book hoarder? Please don't call TLC, or Dr. Phil, or whoever you call in this situation? I still have room for one or two more on my shelves…
So, my dears, what bookish things do you want to quit this week? I am very excited to see these lists, this topic could be done so many ways!