Welcome to another round of Bite-Sized Reviews! How is October halfway over?! I do not comprehend. So… here's some books that have come out/are coming out in October. Which is somehow more than half over. Seriously, time needs to calm down. Anyway, this is a pretty "meh" bunch. Kind of makes up for all the fails last time though, I guess?
The Yearbook by Carol Masciola
Placebo Junkies by J.C. Carleson
Underneath Everything by Marcy Beller Paul
---
Ice Like Fire by Sara Raasch
Series: Snow Like Ashes #2
Published by Balzer + Bray on October 13th 2015
Pages: 479
Format:ARC
Source:via Edelweiss


It's been three months since the Winterians were freed and Spring's king, Angra, disappeared—thanks largely to the help of Cordell.

Meira just wants her people to be safe. When Cordellan debt forces the Winterians to dig their mines for payment, they unearth something powerful and possibly dangerous: Primoria's lost chasm of magic. Theron sees this find as an opportunity—with this much magic, the world can finally stand against threats like Angra. But Meira fears the danger the chasm poses—the last time the world had access to so much magic, it spawned the Decay. So when the king of Cordell orders the two on a mission across the kingdoms of Primoria to discover the chasm's secrets, Meira plans to use the trip to garner support to keep the chasm shut and Winter safe—even if it means clashing with Theron. But can she do so without endangering the people she loves?

Mather just wants to be free. The horrors inflicted on the Winterians hang fresh and raw in Januari—leaving Winter vulnerable to Cordell's growing oppression. When Meira leaves to search for allies, he decides to take Winter's security into his own hands. Can he rebuild his broken kingdom and protect them from new threats?

As the web of power and deception weaves tighter, Theron fights for magic, Mather fights for freedom—and Meira starts to wonder if she should be fighting not just for Winter, but for the world.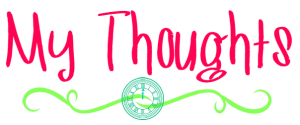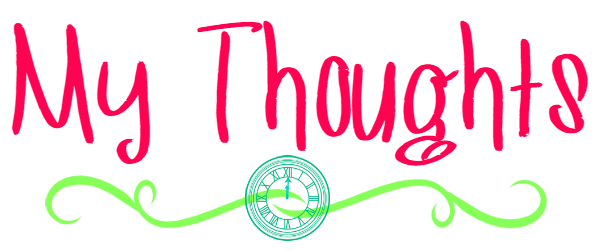 True story, I almost DNFed this one. In the beginning, I alternated between "insanely bored" and "who in the actual hell are all these characters and places?". Like, there were names being thrown about like I was actually going to remember every random side character from over a year ago and… I wasn't. Sure, I knew all the major players and kingdoms, but when you start talking about like, some girl Blah Blah met once in passing, all bets are off. Plus, I was bored. I felt like nothing was happening, except for the rehashing of Meria becoming Queen. And like, okay, I get it- she's the queen now. Can we please move on?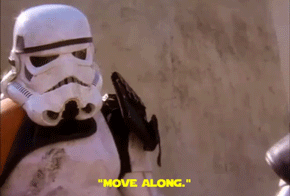 Good news! We did move on! Things got pretty decent, actually. There was a lot of action toward the end of the book, and some pretty crazy twists. Which of course, made me need want to read the next book.
Meria was annoying in this book. Like, stop waxing poetic about being the queen and just… be the queen. She kept doing stupid things, getting mad about doing stupid things, and then would turn around and do even more stupid things. And no one else was any better at making decisions or deciding what kind of person/leader/whatever they wanted to be. But luckily, we ran into some new folks along the way that quite frankly felt the same way I did about Meira and company, and they were so refreshing!
Bottom Line: This started off as a real hot mess. But the second half saved this one. While it certainly was not as strong as Snow Like Ashes, I will absolutely finish the series.
---
The Yearbook by Carol Masciola
Published by Merit Press on October 2, 2015
Pages: 224
Format:eARC
Source:via Edelweiss


Misfit teen Lola Lundy falls asleep in a storage room in her high school library and wakes up to find herself 80 years in the past. The Fall Frolic dance is going full blast in the gym, and there she makes an instant connection with the brainy and provocative Peter Hemmings, class of '24. His face is familiar, and she realizes she's seen his senior portrait in a ragged old yearbook in the storage room. By the end of the dance, Lola begins to see a way out of her disastrous Twenty First Century life: She'll make a new future for herself in the past. But major mental illness lies in Lola's family background. Has she slipped through a crack in time, or into an elaborate, romantic hallucination based on the contents of an old yearbook?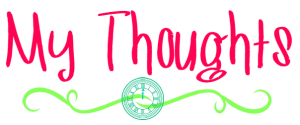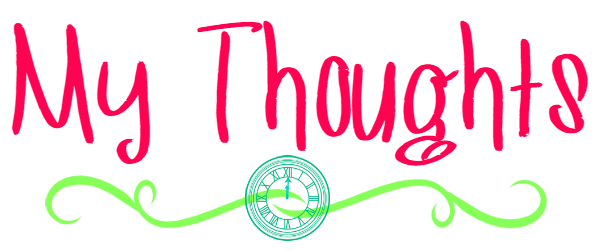 Well, this is a hard review to write. There are things wrong with this book, things that I feel may irritate the average reader, things that irritated me. But then… I also really liked it. Hence the confusion.
So, what appealed to me? Good question! 
The story was just really captivating. The idea of being stuck in time was so cool. And Lola never felt like she belonged, so when she found a place (time?) that suited her, it was really fun to watch her blossom. And I loved the idea that she never knew when she could be snatched back to the present.
The characters were really great. Especially the ones in the past, because holy crap, I adore Lola's past friends and love interest. Even the people in the present seemed to have appropriate reactions to things (vagueness for reasons) and it fit well into the storyline.
The second half of the book was basically unputdownable, but the last 15% was just fabulous. I loved how exciting the ending was, but how I also felt a sense that the story had been tied up and I wasn't left hanging.
Honestly, it was just plain enjoyable. It was a fun story, and I was entertained. And sometimes, that is just good enough!
The problems:
The beginning was kind of… confusing. It was a little rushed and disconnected, and I felt like the information I was getting was a bit of an info-dump via some behind the scenes conversations. It was like the book needed to get its groove, and luckily it did, though it took some time.
This kind of goes hand in hand with the above point, but I would have liked more world building. I suppose that since Lola had no idea what was happening, it made sense that we didn't either, but there were some details that I would have liked explained a bit more, especially when it came to the semantics of the travel itself. At times I just found myself asking "but… how?" and getting no explanation. I like explanations.
There is a pretty strong case of insta-love. In hindsight, I suppose there are reasons. But in the moment, I was rolling my eyes. I did like Peter though, so that was good. And it's easy to see why someone like Lola who has never felt loved would cling to someone so quickly. I guess I understood it from her end more than his.
Bottom Line: This story just made my happy. It was exciting, and heartwarming, and sweet. Yes, it was flawed, but that didn't stop me from enjoying this fun, fast read.
---
Placebo Junkies by J.C. Carleson
Published by Knopf Books for Young Readers on October 27th 2015
Pages: 304
Format:eARC
Source:via Netgalley


Going Bovine meets Trainspotting in this gritty portrait of at-risk teens gaming the prescription drug trial system.

Meet Audie: Professional lab rat. Guinea pig. Serial human test subject. For Audie and her friends, "volunteering" for pharmaceutical drug trials means a quick fix and easy cash.Sure, there's the occasional nasty side effect, but Audie's got things under control. If Monday's pill causes a rash, Tuesday's ointment usually clears it right up. Wednesday's injection soothes the sting from Tuesday's "cure," and Thursday's procedure makes her forget all about Wednesday's headache. By the time Friday rolls around, there's plenty of cash in hand and perhaps even a slot in a government-funded psilocybin study, because WEEKEND!

But the best fix of all is her boyfriend, Dylan, whose terminal illness just makes them even more compatible. He's turning eighteen soon, so Audie is saving up to make it an unforgettable birthday. That means more drug trials than ever before, but Dylan is worth it.No pain, no gain, Audie tells herself as the pills wear away at her body and mind. No pain, no gain, she repeats as her grip on reality starts to slide….

Raw and irreverent, Placebo Junkies will captivate readers until the very end, when author J. C. Carleson leans in for a final twist of the knife.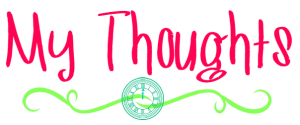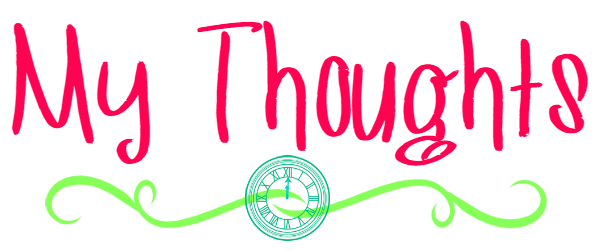 And we have made it to the hardest book of the bunch to review! See, by explaining why, in hindsight, some of it was really good, I would spoil everything. But by not describing my feelings while reading would be a disservice. You see the conundrum, right?
Okay so Audie and her friends are pretty much professional lab rats for the large majority of this story. During the beginning, I was kind of into it. Audie was homeless and desperate for money, and so were her friends, for one reason or another. And this pill testing scheme was pretty lucrative, and I guess it beats working in a crappy office? Though, in the crappy office, you probably don't have side effects from anything except boredom, so yeah.
Anyway, as you'd imagine, things don't go great for people who live this lifestyle. Audie wants to save some money to take her boyfriend on some epic vacation, and she is going to lab-rat the hell out of this facility to get all the money. Because seriously, don't worry about the people who will have to take these pills and are relying on the now cross-contaminated data you're providing, by all means, head to the beach! See, it is all so confusing. One minute no one seems to care about one another at all. They treat each other like basic acquaintances, have lots of drug-induced parties (because obviously they need more drugs), and basically I do not understand the point of their lives.
But I wanted to understand. So I was engaged on that front at least. I wanted to know all the answers to my burning questions. Questions like:
Why isn't this shit regulated?
Where are all the parents/guardians/caseworkers/adults of any kind?
How are any of them still alive?
Is going on vacation worth all the probable dying? How will Audie even make it to vacation?
Why are you all taking more drugs for funsies?! No, stop it!
No seriously, how is this happening!?
Did I get my answers? Yes. Am I still a bit confused? Kind of. Can I say anything else about this book? Nope.
Bottom Line: It's basically too hard to review here, guys. It is confusing and messed up, but I was definitely engaged and wanting to know the answers to everything, so it was hard to put down. And there are answers, which is good!
---
Underneath Everything by Marcy Beller Paul
Published by Balzer + Bray on October 27th 2015
Pages: 304
Format:ARC
Source:BEA, Copy provided by publisher for review, via Edelweiss


Underneath Everything is a seductive, gorgeously written debut about two girls bound by an obsessive and toxic friendship, perfect for fans of Lauren Oliver and Courtney Summers.

Mattie shouldn't be at the bonfire. She should be finding new maps for her collection, hanging out with Kris, and steering clear of almost everyone else, especially Jolene. After all, Mattie and Kris dropped off the social scene the summer after sophomore year for a reason. But now Mattie is a senior, and she's sick of missing things. So here she is. And there's Jolene: Beautiful. Captivating. Just like the stories she wove. Mattie would know—she used to star in them. She and Jolene were best friends. Mattie has the scar on her palm to prove it, and Jolene has everything else, including Hudson.

But when Mattie runs into Hudson and gets a glimpse of what could have been, she decides to take it all back: the boyfriend, the friends, the life she was supposed to live. Problem is, Mattie can't figure out where Jolene's life ends and hers begins. Because there's something Mattie hasn't told anyone: She walked away from Jolene over a year ago, but she never really left.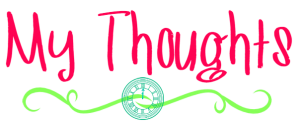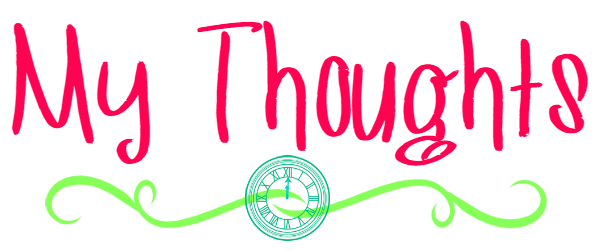 So, I did enjoy the writing in this book. And the character development. And I really think that I will read more from the author, because I enjoyed the style.
But the actual story? I don't quite "get it". I mean, the point has escaped me, if there is one. I will say that the book started out really strong. Mattie had been betrayed by her friend Jolene, who knew she really liked this guy (Hudson) and snuck in and started dating him. Have you been there? I have. It isn't fun. At all. Not only is the dude you're having some hardcore (clearly unrequited) feelings for unavailable, but you've lost your best friend in the process. So while hearing this backstory, I was feeling for Mattie.
She basically disappeared from the social scene until one day, she decides to finally go to a party. And who does she run into? Hudson, of course. And, he is single, what luck! Jolene remains a mystery, though. All we really know is that she is an awful "best friend", and wasn't great to Hudson, or basically anyone. Jolene is not a nice person.
But Mattie is still kind of obsessed with her. And maps, Mattie is also obsessed with maps. I have no idea why. So the story meanders through navigating the social scene Mattie has re-entered, along with finally getting to be with the boy she's wanted to be with forever. And there's talk of Jolene, and how she's influenced Mattie and Hudson's relationship, as well as Mattie and Kris's. I just kept waiting for the meandering to be over, and for us to get into some real plot.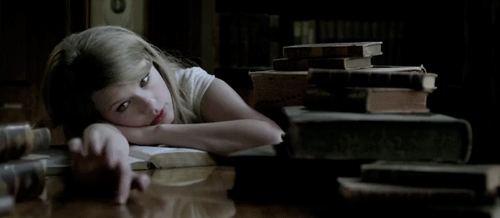 And the whole time I was expecting something really outlandish, some kind of huge twist, or revelation, or…. something. Anything. In the end, I just kind of felt like the story lacked purpose. I kept reading, waiting to find out what the point was, and maybe there is one that I simply didn't understand.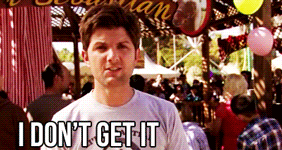 Bottom Line: ::Shrugs:: The writing was nice, and I did have sympathy for Mattie and her situation. I just wish something more had happened, because it just felt like a nicely written glimpse into some girl's life.

Have you read any of these books? Thoughts? Differences of opinion? Nodding in agreement? Let me know!