Welcome, my lovelies, to a post that is many, many months in the making but I am most obviously typing right before it needs to be posted. You all know how things work around here by now, no?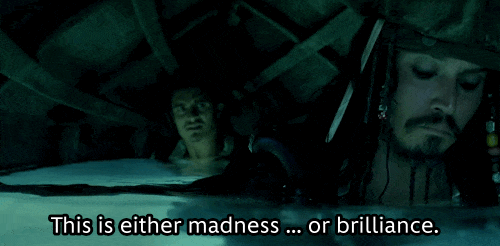 That pretty much sums it up.
A lot of you already know what this is about, but if you don't (or even if you do, because it's nice to get reminders from time to time) this event is all about mental health. It's about, quite literally and titularly, shattering stigmas. For those of you who are struggling with mental health, you know how isolating and scary it can feel. For those of you who don't, you are still likely quite aware of the problems and stigmas associated with mental health.
What I came to realize though is that I am far from alone. And while I wish with all my might that no one else would have to deal with mental health related issues, it is good to know that if we do have to go through it, we aren't the only ones. And now, through the beauty of literature, we're finally seeing fictional characters enduring these struggles too. Authors are putting themselves out there, heart soul and fears on display, to show us all that we are not alone.
This is a celebration of that. Of those wonderful writers, of our fellow bloggers, of readers everywhere, and of you. If you are reading this, this event is for you. It's for everyone who has a story to tell, or would love to listen to a story. It's for someone who's suffered through a debilitating condition, and for someone who'd just like to know a bit more about mental health. It's for all of us, because I guarantee that there is no one out there who doesn't know someone in their lives who has been affected. And if by chance you don't, it's a great way to read about some really brave women who have been so gracious to share their stories with us.
So what do we have in store? Guest posts, interviews, reviews, some lovely information from our survey, and yes, a giveaway! And we want to thank each of you from the bottom of our hearts for helping make this a reality. I am scared to death, but if even one person is touched by it, I'll consider it a huge success!
Make sure to check out my co-hosts' posts as well, because we'll all have different content, guests, and stories!
You can find Kayla's posts for the event here: CLICK ME FOR KAYLA!
And a quick note that this event would never, ever have happened without these two amazing ladies. They have given me the courage to go through with this, the support when I was too scared to reach out, and have been just amazing co-hosts. I thank you both, from the bottom of my heart. I am lucky to have found you both <3 
---
**Just a quick note: Yes, I used some gifs to kind of "lighten the mood"- for myself as much as you! And to break up the very, very large walls of text.**
I also want to note here that I don't have a section on coping mechanisms, or things I do to help myself feel better like my co-hosts, because to be quite frank, I don't have any. But we're sharing honestly here, so that's where I happen to be at.
So, where do we start? With me, I suppose! Because I'd be a sorry excuse for a host if I wasn't willing to share, no? To be honest, I quite like to share things. It feels cathartic, and in a sense, freeing. It's also why I sometimes like to read books that will shatter me into a million pieces, because sometimes you need a good cry.
I've long been curious about the "nature versus nurture" debate. As a fairly strong willed person, I have wanted to believe that the way you lived your life dictated how you'd be as a person, and in some ways, that has value. But as I have gotten older and realized how really fucked up brain chemistry can be, I know it isn't all my doing. It isn't a weakness in me that is wholly responsible for my way of seeing the world. But I'll get back to that.
For a very, very long time, I didn't know that I had an issue. My parents just said I was "too emotional", "scared of everything", and basically just your general, run of the mill mess. (Fine, that last one was mine.) But I was overly emotional and scared of everything, so they weren't wrong either. I thought about things that other kids most certainly did not. Kids worry about silly stuff, like monsters under the bed, but when I was six and moved into a different bedroom, I have a very clear recollection of a particularly well thought out fear of a robber-turned-murderer attacking me in the night. I was afraid of my night light catching on fire (which incidentally, it DID one night- good thing I checked it every single day). I cried a lot over death. Not just mine, but of everyone I knew. When I was seven, my great-grandma was in the hospital and they weren't sure she'd make it (I mean, she was old of course) and I still remember the panic and terror that literally never went away. To this day, it's my biggest source of panic, and can strike at any time- even if everyone is healthy and happy.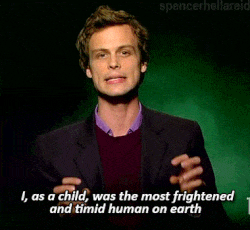 So yeah, the anxiety has been around since the beginning of Shannon. I don't think there was ever a time in my life that I wasn't incredibly self-conscious, panicked, scared, overwhelmed, or paralyzed by indecision. The depression came later.
I was kind of weird, and loved high school a lot. The people were all nice, I did really well in school and with swimming, and my teammates/best friends and coaches were the best ever. I hit the lottery, basically. But as things do, it ended. And I sank really, really low. I knew it would be hard, but I never knew it would be that hard. My parents urged me (read: forced- not to be mean, they really thought it was the right thing to do, it just wasn't) me to go away to college, and I really didn't want to, so I picked a school two hours away where a few people I knew were going. It was one of the worst decisions I had ever made. I was unhappy, I missed my friends, I hated swimming at this college that wasn't even as good as my high school team had been. I missed my parents, my grandparents, and the boy I spent hours pining over, unrequitedly as it was. I was seventeen, and I wasn't ready for any of it. I cried endlessly. I tried to make myself sick- not to die, mind you- just to be able to go home. As a cry for help, for someone to please listen to me, to feel my desperation. I didn't eat for weeks, in the hopes that I would pass out somewhere, that it would alert someone to the fact that something was wrong. Nothing worked, and thank goodness I wasn't desperate enough to try anything more serious.
I finally saw my doctor when I'd just turned nineteen. He basically said "you sound depressed" and gave me a box of Prozac. I have never in my life felt as awful as I did after taking that medication. I felt like I had to crawl out of my skin- not wanted to, had to. I knew I wasn't in my rational mind, I knew it was the pills, but these feelings kept coming and it was the scariest thing I'd been through- far worse than the depression, because it felt so unpredictable. I stopped taking the pills and went back to crying and panicking in solitude.
This is the truest thing ever, pretty much. 
I finally saw a counselor at my college, at the almost insistence of my coach who was worried. I used to get out of the pool in the middle of practice, run into the locker room, turn on the shower and sit on the floor and cry until I was sick to my stomach. Our team manager found me there one day, and it was a godsend. As wonderful as she was (she'd end up sitting with me in there quite a few times over the next two years), the others weren't. If teammates weren't busy making fun of me for crying, they were busy bitching because I wasn't in the pool. Finally, my parents agreed to me seeing a therapist at home, though they weren't altogether comfortable with the idea.
I spent the final two years of college in a seemingly endless cycle of counselors, meds, and alternating periods of really good times and really bad times. A month before graduation, things went from bad to worse. I was moving home in a month to be unemployed and uninsured, and my mom had been diagnosed with breast cancer. And for some reason, I pulled it together- for awhile. I can do it, when I have to. For a finite period of time, I discovered. I ended up getting an assistant coaching job at a local college, and was finally making friends. My mom's prognosis was good, we'd found a low-cost therapy provider, and I felt like maybe, just maybe I was living again. For about eight months, I felt like I finally got to be a normal 21 year old. Were my problems gone? Goodness, no! I had just managed to get them under control a bit, to find a way to live.
And then… the bottom dropped out. Have you ever looked back on your life and wondered if you could pinpoint the one moment that changed it all? That if you could go back and get a redo, everything would just be completely different? I know that moment. I know that I was given moments along the way as even more opportunities to not make some decisions I made. But I was scared, and as per usual, I was inept at making decisions for myself. I went along with what I thought everyone else wanted or needed me to do, just as I'd always done. Just as I did with college, and with every major decision that came after it. I'm here to tell you, folks: It isn't a great idea.
I could take you bit by bit through the past ten years, but I could also just sum it all up much faster: the deepest depression, the most paralyzing anxiety, self-loathing, hopelessness, and feelings of general despair you can imagine, punctuated with small moments of happiness (which incidentally come from two very lovely small humans). I have seen a revolving door of therapists, been on every medication in the Physician's Desk Reference, and still. And still.
There were extra lows while I was pregnant with my daughter: bouts of unparalleled rage, sobbing, and terror. I had gone off my medication while pregnant but… the need outweighed the risk, so back on I went. When I got pregnant with my son, I was told to stay on the medications. I wonder every day of my life if they were the cause of his genetic syndrome, if the dozens of surgeries he will face, if the near certainty that any child he has will also have this syndrome were all my fault. Do you know what seeing those commercials does to a mom? You know the ones: "Did an antidepressant cause your child to have a birth defect?"
So where does that leave me? I think you'll notice that my story has holes, and they're there for a reason. Why? Well, sometimes when things are unresolved, how do you tell their story? I know there are things I can control that could put me on a better path, but I also know there are some things I cannot. I know there are things that I absolutely need in order to get better. Things like:
A Support System. This has to be more than just me calling my mom and then having her be upset that I am upset, which in turn makes me more upset and well, that cycle never ends. That's the status of my support at the moment. If I didn't have this lovely community to talk books (and everything else, too!) with, I think I'd be in a much worse place.
The ability to make decisions that could help me find what I need. I have always been bad with decisions, but right now I am so paralyzed with fear that I may never make a coherent decision to put myself on some kind of good path. I also don't trust any decision I have ever made, they haven't been the best so far. They also haven't been motivated by what I want, either.
Self-confidence. This is lacking, clearly. When I missed Bookitcon today (which I am still so, so sad about) and looked at the pictures, I burst into tears for two reasons: One, I wasn't there. Two, I seriously thought for a few minutes that it was better that I wasn't there because no one had me uglying up their pretty photos. That isn't healthy, and I know it needs to stop.
I want to figure out how to feel worthy of love. It's all I have ever wanted, and the thing I feel least deserving of. It's time to remedy that.
That's where I am. I am searching, everyday, for something I can't even pinpoint. I am on the hunt for a decent counselor, which isn't an easy task around here. I have had some really bad experiences (and please understand, this is not the norm- there are undoubtedly amazing counselors out there, I just happen to live in an area that they're hard to come by- and even harder to get an appointment with!) Basically this: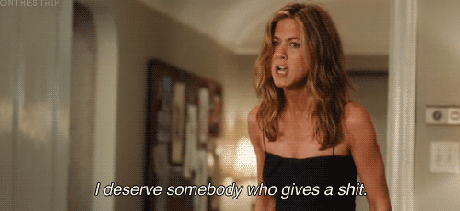 I'm soul searching, trying to find me in this mess of brain chemicals gone awry and poor decision making. I want to be someone who can help my daughter, who at four, already panics about the same type of ridiculous things I'd panicked about (bringing the "nature versus nurture" debate full circle, as promised) navigate the world with an anxious mindset. I want a life filled with love and joy, and it's something I am finally starting to think I deserve- or at the very least, feel like I should think I deserve.
And for this, I thank you, the book blogging community. Before I started doing this, I had no goals, no ambition, nothing to call my own. I was someone's mom. Someone's daughter. Someone's caretaker, someone's maid, not me. Never me. Now, I am. Blogging has given me goals, something to take pride in, something I do for me.  And books, these amazing books, have opened up my world to the possibilities of life, the notion that there is something better out there. Books have shown me determination and love and living. I haven't lived in many, many years. I have existed. And damn it, all I really want to do is live.
It's an endless journey, mental health. You don't wake up one morning "all better" and go on like it never happened. I will absolutely be on medications for the rest of my life, I have come to accept that. I have made peace with this being a daily struggle that I will have to fight. But separating the illness and the essence of who you are? That is the essential step. And it is one I am vowing to take. This quote, which featured prominently in Jennifer Mathieu's Devoted, inspired me both in words and context: 
I want to start living mine, finally.
Are you guys ready for #ShatteringStigmas? What do you hope to take away from all this? I am so, so humbled and honored by your support.