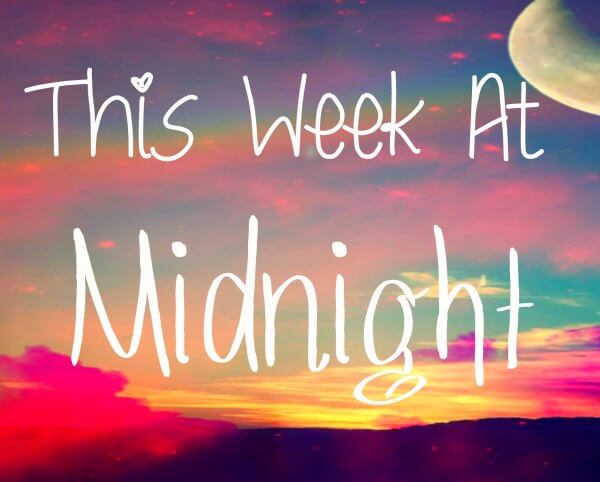 Stacking the Shelves is a weekly meme hosted by Tynga's Reviews. It gives us a chance to share with readers what we bought, borrowed, swapped, won or got for review each week. I also decided that since I do a weekly recap, it really is just good sense to link up with The Sunday Post, hosted by Caffeinated Book Reviewer, because that is such a fun link up as well!
The Books 
This week wasn't as slow. So that's good!
For Review: (pictures=Goodreads)
Thanks to Merit Press and St. Martin's Press! I am really excited for all of these!
---
Weekly Shenanigans
GUYS. I read four books. That's right- a number that is not three books! I am pretty proud of this feat!
The only problem? This wasn't exactly a five star group. There is one book that I loved. One I liked. One I kind of liked. And one that was really meh.
On the Blog:
Two reviews (of The Accident Season and The Creeping) and basically, more of this:
#ShatteringStigmas
Can you even believe that there are only two days left!? I have been just humbled and blown away by your amazing response to this event.  Your posts and comments have been beyond amazing, thank you for sharing so much! If you've made your own post and want to link up, I've added a link-up to the welcome post: link thee up!
Giveaways:
Fun in the Blogosphere:
---
Random Musings:
ARC August is officially underway, and I have made some progress? I think? Let's check in with the graphic representation!
Well, this week was pretty epic. I could potentially make it to fifteen, if I really try! Though I am probably going to have to sub one of these out for a book I have a finished copy of, but that is okay! Lots of September ARCs to go around 😉
So, what's next? Well, the conclusion and giveaway for #ShatteringStigmas. And then I won't know what to do with myself because I feel like I have been planning this for ages! Lots of reviews to catch up on, so expect lots of those coming your way! And while you're reading this, I will be at The Hunger Games Exhibit! So I promise pictures next week, yay!
So tell me: since it is almost September, which fall release are you the most excited for? I don't know if I can even choose!