I was tagged by the lovely Cait @ Paper Fury to do this fun tag!!
This reminds me of the defunct Secret Life of the American Teenager, in which we were first forced to watch introduced to Shailene Woodley.  The show was a train wreck, but I literally couldn't stop watching it. Obviously, we will be using as many Secret Life gifs as possible. And other Shailene-inspired gifs when I inevitably come up empty. You're welcome.
1.How long have you been a blogger?
I blogged about my small humans for awhile before I started book blogging. Actually, small human, because the second one wasn't around yet.  Anyway, a quick check said about 4 years ago that nonsense began. I started this piece of work in October of 2013, the day before Small Human #2 was born, because clearly I excel at timing.
2.At what point do you think you will stop?
 Bite your tongue! I don't like even thinking about this. Basically, here's how it will inevitably go down: My blogger friends will all move on to greener pastures, and I will cling to it until no one even reads blogs anymore. Then I will cry. I am bad at stopping stuff.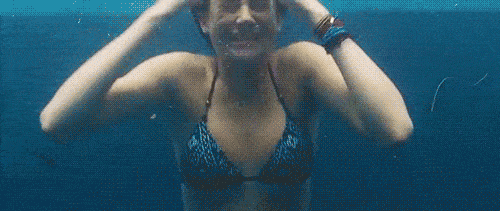 3.What is the best thing?
Um, you guys, obviously! What would even be the point without all of you to flail with me over books? We get mad at books together, we get excited about books together, we ship characters together… you get the idea. I like the togetherness, okay?
4.What is the worst thing? What do you do to make it okay?
 My own stress. I know that exactly zero other people care if I have X amounts of posts a week, or if a discussion goes up at the exact moment I intended it to, or whatever. But I am hardest on myself, and I know that I need to change that. I know you won't hate me if I take a few days to comment back, or even if I forget once or twice. I know a publisher doesn't care if my review goes up on a Tuesday instead of a Monday. No one knows that I can't find the "perfect" graphic. It's all stuff I make up in my own head. It's useless, and I am working on it.
Along those lines, envy, wrath, coveting thy neighbor's ARC.. you know, any seven deadly bookish sins. And to make that okay? I keep my mouth shut 😉
5.How long does it take you to create/find pictures to use?
 I coined the term Gifficulties™ for this very reason. You should see me at this actual moment trying to find Secret Life gifs. I spend a lot of time making graphics too, and probably deluding myself into thinking they'll someday look legit 😉
6.Who is your book crush?
 Can't use a Secret Life gif for this, now can we?
7.What author would you like to have on your blog?
 All of them? Come on over, we'll have a big old party!
8.What do you wear when you write your blog posts?
 Clothes, every time. I promise. Generally the same pajamas that I have spent the entire day in, if you must know. If I am cold, I wear socks. 
Shailene is funny, I don't own any jeans!!
9.How long does it take you to prepare?
 Prepare what exactly? Tea? If it's tea, I don't know. I don't really prepare tea. An omelette? Nope, don't know how to do that either. I really don't have much to offer you if you came here for refreshments really…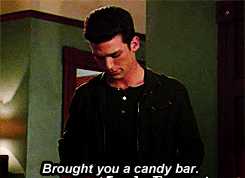 Does one really "prepare" to blog? If so, I will need to know what that process entails, please and thank you.
10.How do you feel about the book blogger community?
 99.999% of the time, it makes me super happy. I think in general, this community is the best. Supportive, friendly, welcoming, I love it all.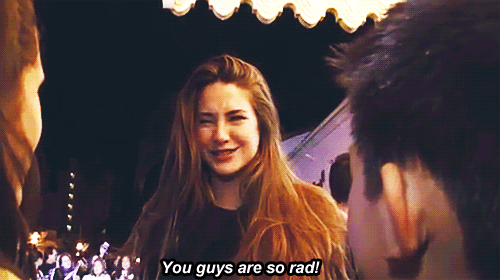 11.What do you think one should do to get a successful blog?
 I've never claimed to be an expert at this topic, and as such, I haven't really ever answered it before. But I'll try, I guess?
I have basically no idea. If I had these answers, I would have used them by now, I assume?
I'd probably suggest being yourself, but that seems like a cop-out answer. Be the best version of you, maybe? I mean, this is public, so remember that, but also… don't filter yourself too much, because frankly, that's not fun.
Be nice. Kindness goes a long, long way. Playing well with others will make them much more likely to come to your blog. Not being nice to others brings shame to your family or something? I don't know, just don't be rude, make some friends, you'll find your niche.
Don't throw in the towel. These things take time, little blogger. Keep up the good work!
12.Who do you tag?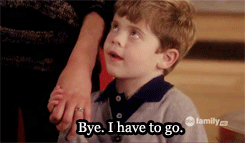 So… do you have any blogging secrets we should know about?