Your Voice Is All I Hear
by Leah Scheier
Published by Sourcebooks Fire
on September 1st 2015
Pages: 336

Everything about Jonah is unexpected. On the first day of school, he sits next to April, when he could have chosen to sit with the popular girl. He turns down an invitation to join the school team and declares he'd rather paint. He encourages April to develop her musical talent and shrugs off the bullies that torment them.April isn't surprised to find herself falling for Jonah. The unexpected part is when he falls for her too.But the giddy happiness of their first romance begins to fade when Jonah's unpredictability begins to take a darker turn. April understands that her boyfriend is haunted by a painful memory, but his sudden mood swings worry her. She can't explain his growing fear of cellphones, electric keyboards, and of sounds that no one else can hear. Still, no matter what happens, April is sure that she'll always stand by him.Until Jonah finally breaks and is committed to a psychiatric ward.Until schizophrenia changes everything.Though everyone urges her to let him go, April stays true to Jonah. But as the boy she adores begins to disappear in front of her, she has to face her worst fear: that her love may not be enough to save him.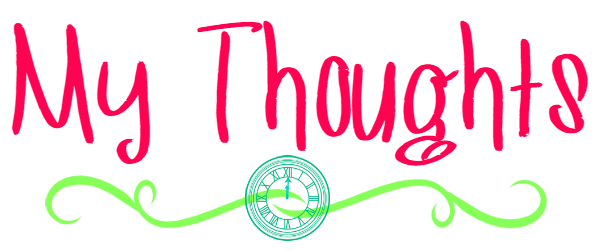 When I was reading this book, I hoped that it would end up being an awesome fit for #ShatteringStigmas. Because quite frankly, all my eggs were in this basket- it was the only mental health book I was reading in the near future, and the only one I'd read and hadn't already reviewed. Luckily, I am very pleased to say that I would absolutely recommend this book as a mental health must-read!
Here's the deal: April is bummed because her best friend left their school for Swanky Rich Kid Academy, and April hasn't exactly bothered to make droves of friends. So when Jonah moves into town and takes an interest in her, she's pretty thrilled. Of course, as we know from the synopsis, this cozy duo isn't going to have an easy time of things. Jonah's behavior becomes increasingly erratic, and April is faced with a lot of decisions that must be hell for a young girl to face, especially when it concerns someone she cares for so much.
The things I really liked:
There are quite literally stigmas to be shattered! There is a lot of initial denial from Jonah's family, who basically want to find any other explanation for his behavior changes. When people find out about Jonah's diagnosis, things aren't great for April. (Obviously, they aren't great for Jonah either, but he is at a hospital.) People can be so, so cruel, and this applies here. There's a lot of taunting, and even some kids and parents saying they never want Jonah allowed back in school with the other kids. There was one quote that especially moved me, and even though I highlighted most of this page, I will share the part that really stuck with me:


"There are no casseroles for schizophrenia," I said. "People are afraid, so they keep away. The families are embarrassed, so they hide. They pretend their son or daughter has gone abroad or is busy at school- anything to avoid telling the truth."

April, while often misguided and making mistakes, acts with only the absolute best intentions. She really wants to do right by Jonah and his family, and sometimes she misses the mark. Sometimes she kind of flakes on her own friends and family in the process. Sometimes she isn't as forthcoming with information as she could be. But she means well, and that's clear to see. I think it's also incredibly helpful as a guide for young people. Seeing the things that, in hindsight April may have done differently and the times she made amazing choices and was so strong can really help someone in the situation better navigate their role. April has some really eye opening words for her mom in the midst of a heated discussion that resonated with me:


"You want me to abandon him now, when he needs me the most? Would you be giving me the same advice if he'd been diagnosed with cancer? Would you tell me to wave good-bye and get on with my life? 'Aw, sucks to be you, buddy. Good luck with that.' Is that really who you want me to be?"

There is just some really awesome information presented in this book about schizophrenia and misconceptions. This is mainly done via Jonah's doctors and counselors, but it is done very well. There is plot to go along with it, so it doesn't feel like information is simply being fed, but accurate and legitimate information is being provided. There is frank discussion about the misconceptions and stereotypes, which is so refreshing to read about.
Family and friends all over the place. No Parent-in-YA Syndrome here! Families, while absolutely far from perfect, are there, and are trying to do what they think is best. Jonah has a sister who I have fallen in love with, and his mom is just a delight. April has a mom who cares for her deeply, and a best friend who is always looking out for her. Jonah has friendship issues of his own. It's a huge win.
The few things I didn't love:
It is a little insta-lovey. Yes, they are basically attached at the hip not long after meeting, but, I think it does make sense in context because they are both looking for someone to befriend. Still, maybe a wee bit farfetched, but not intolerable at all.
I kind of wish April had been just a little more fleshed out. She becomes so involved with Jonah that I kind of lose track of April as a character at times. However, I think there's a reason for that as well, I just cannot tell you.
Bottom Line: This book is absolutely packed with awesome messages. And the best message of all I think you'll understand when you've finished the book. (It really is one of the most amazing things about this book, but I can't mention any of it, sorry!) Your Voice is All I Hear is a must-read for everyone: to understand the stigma associated with mental health, to look at it from a loved one's perspective, just to empathize with other human beings and obtain some fabulously accurate information while still being invested in the story. I pretty much couldn't have chosen a better book to read for the theme of "Shattering Stigmas". 
**Quotes taken from uncorrected proof, subject to change**
Just a note, at the time I scheduled this post (you know, an hour before I posted it) Your Voice is All I Hear is on Amazon for $4.77 in paperback! That is a deal one cannot pass up, no? I'd feel bad if I did not share this amazing deal!
So guys. On the subject of stigmas, and this book relating to this concept so well, have you ever seen someone stigmatized for a mental health issue? And do you think you'd have stuck by Jonah's side- especially as a teen?