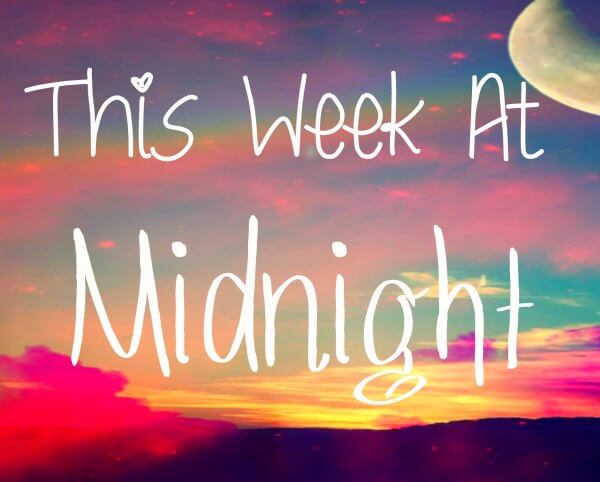 Stacking the Shelves is a weekly meme hosted by Tynga's Reviews. It gives us a chance to share with readers what we bought, borrowed, swapped, won or got for review each week. I also decided that since I do a weekly recap, it really is just good sense to link up with The Sunday Post, hosted by Caffeinated Book Reviewer, because that is such a fun link up as well!
The Books 
For Review
All We Have Is Now by Lisa Schroeder, huge thanks to Scholastic!
Trouble is a Friend of Mine by Stephanie Trombly, huge thanks to Penguin!
Won
Arrows by Melissa Gorzelanczyk  (along with the very fun nail polish, which I cannot WAIT to use!) Thanks to author Melissa Gorzelanczyk
#OTSPSecretSister (HUGE thanks, Nicole!!)
The Scorpio Races by Maggie Stiefvater
Because You'll Never Meet Me by Leah Thomas
Enchanted Forest coloring book! (Coloring is SO therapeutic, this is awesome!)
#Booksfortrade
I Am Her Revenge by Meredith Moore
The Stars Never Rise by Rachel Vincent
Edgewater by Courtney Sheinmel  
---
Weekly Shenanigans
Yeah, only two books. BUT… two epic books.
I was a little wary of The Raven Boys, since as you may recall, I thought it was about some kind of avian-human hybrids. But after a bit of a slow start, I got really into it! Now, I will be needing The Dream Thieves, please and thank you.
As for The Heart of Betrayal… dying. How can I wait a full year for the next (and sadly, last) book? By the by, just found out on Twitter about two minutes ago that it is called… wait for it… The Beauty of Darkness. Can I just pre order it now? Seriously, I tried, but no, I cannot.
On the Blog:
Giveaways:
Fun in the Blogosphere:
---
ARC August: My ridiculous list of books
This is hosted by the lovely Octavia & Shelley at Read.Sleep.Repeat, and it is a chance for bloggers to get their derrières in gear and read some of the ARCs that basically need to be read!
August is basically going to have to be ARC-central around here. No purchased books, no won books, all ARCs, all the time. Because September… September is dicey. Remember that time in April that I had about 12 ARCs to get to? I have twenty. 20. And that doesn't include BEA books. AND, more than half of those twenty come out on the same day. (September 1 is apparently "publish all the books" day.)
Assuming I can read 3-4 books a week (in a good week, anyway), I am going to aim for 15. Yes, this is lofty, BUT it has to be done. My reward? Queen of Shadows, of course! 
I will update this graphic every week by (hopefully!) crossing out the ones I've read! Wish me luck, and let's hope Nori doesn't see this debacle 😉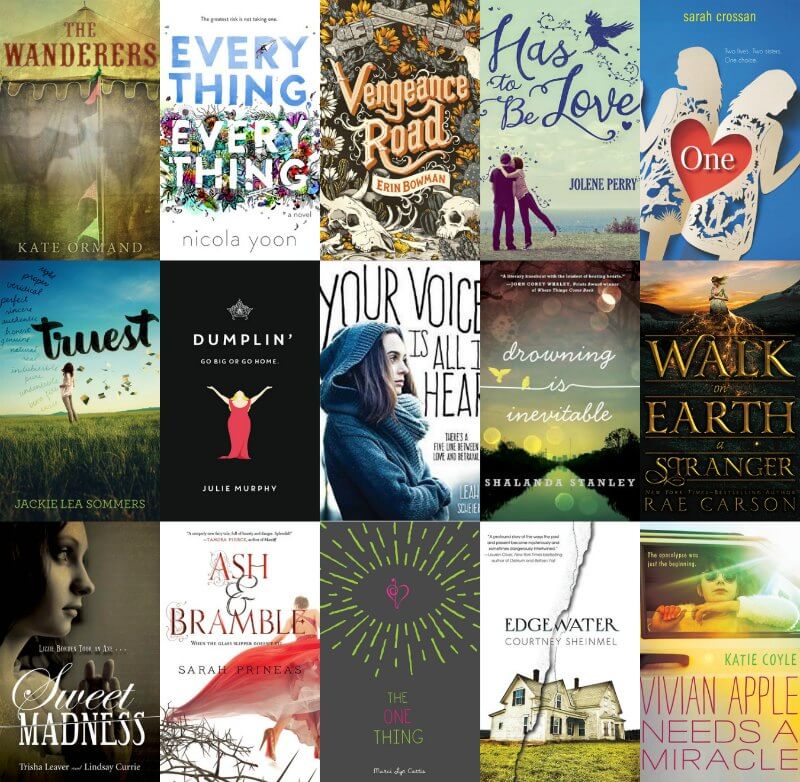 So, that's all I've got this week! Will you be participating in ARC August? Do you feel like all the books are coming out in September? Which of these ARCs do I have to get to first?