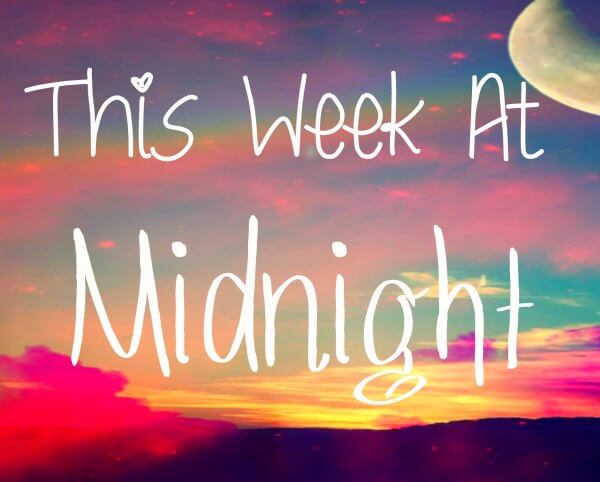 Stacking the Shelves is a weekly meme hosted by Tynga's Reviews. It gives us a chance to share with readers what we bought, borrowed, swapped, won or got for review each week. I also decided that since I do a weekly recap, it really is just good sense to link up with The Sunday Post, hosted by Caffeinated Book Reviewer, because that is such a fun link up as well!
The Books 
For Review
Via Netgalley, thanks Sourcebooks Fire!! 
Physical Books:
From #booksfortrade:
We'll Never Be Apart by Emiko Jean
Court of Fives by Kate Elliott
The Forgetting by Nicole Maggi
Purchased:
Skyscraping by Cordelia Jensen
Kindle on the Cheap
Also, I got a very lovely #OTSPSecretSister package last week that I wasn't able to include, so here it is this week! Nicole, you are the BEST!!
---
Weekly Shenanigans
Guys. My little nugget turned four on Wednesday. That doesn't seem okay. Want to see a Lena progression? (Sure you do, who doesn't love babies? 😉 )
I don't know what my problem was, but I only read two books. I am disappointed in myself. Sadness.
But… at least they were two good books!
On the Blog:
Giveaways:
Fun in the Blogosphere:
Up Next:
Giveaway(s). Reviews. TAGS. A discussion? I don't know. I really don't even think I need this section, do I? Because come on, I never actually have a plan!
If you are from the U.S.- any 4th of July plans? If not…. any fun weekend plans?

Do you guys remember last week when I got the amazing package from Penguin of The Accident Season by Moira Fowley-Doyle? Well, guess what? Thanks to the lovely folks at Penguin, you guys have a chance to win one too! So huge thanks to them!!