Hey, remember that time I was super scared to go to BEA? Yeah, that was unnecessary. BEA is kind of amazing, and I totally understand why people spend a crap ton of money and time to go. It is worth it. So if you were on the fence, this is your official invitation to get thyself off the fence and to BEA! 
For reference, during these posts, you will notice a lot of Val @ The Innocent Smiley and Holly @ The Fox's Hideaway. They were my lovely roommates, my wonderful friends, and surprisingly don't seem to hate me even after spending four days with me. They win.
In the Beginning…
I didn't have a great start to my BEA adventure. My bus was overbooked and therefore I had none. The last bus of the day was leaving in exactly twenty seconds, and I could get on it, if I paid the extra money in time (which, truth be told, does not seem fair, but whatever) and get myself and my bag to said bus. Luckily, I did, so huge shoutout to random lady at the Scranton bus station, who basically saved my ass by asking what we could do to get to New York.
Then I got there, and it was about 95°, which no one likes. I was in the middle of the bus station, unsure of where to go next. I obviously picked the wrong direction and my 15 minute walk to the hotel took 45. Oopsie? When I had gotten there, Val and Holly had gone to look for me. Sorry! Also, after my luggage haul in the heat, I am pretty sure they found me looking like this: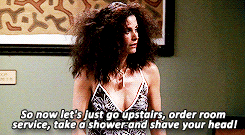 Teen Author Carnival
We took a subway (my first ever ride in a New York City one, let the record show!) to this very lovely library and got to hear some amazing panels from some equally amazing authors. My favorite was, without a doubt, the one called "Hulk Smash of Emotions", because those authors were freaking amazing. In fact, I am starting a petition that they be forced to travel in a pack, because they were just perfect together. I laughed a lot, and I teared up a bit, and I loved it.
The next panel was good too, but I think I had wanted to go to the other one. In my ridiculously overwhelmed state, I just followed Val and Holly blindly wherever they went. Then, the author signings happened in this super tight space and I basically lost my shit and ran away to an exit sign in the corner, which you may have seen me telling everyone on Twitter about. And by everyone, I mean Nori and Xander. I also met Grace from Books of Love but I was basically ready to cry, so she probably thought I was nuts. (I didn't say she was wrong, okay?)
BEA Day 1: In Which Truthwitch and Uber Nearly Undid Us
Holly and I never professed to be early risers. In fact, we have professed the opposite. So when Val decided to go to the Javits Center at like, 3:00am, Holly and I didn't. But… we slept a little later than we'd planned. And then our Uber got stuck in traffic. And we got to Javits right at 1:00, as it was opening. Of course, we still needed our badges… and Holly missed Truthwitch. I don't know why (still don't!) but I felt like it was my fault, and it made me sad. I didn't really care about it for myself, but Holly wanted it! And then I somehow missed the Illuminae drop (don't worry, it was the first of about 130 drops) and I was about to cry for real.
But then something happened and I got to my first signing with the lovely Amy Ewing and I felt better and then things just started to fall into place! I felt a lot better about it by the end of day one, and was getting really excited for the next few days!  It was some kind of BEA Sorcery, I tell you!
What happened next? Please, that is what part two is for! But I will answer some questions that you might be thinking in the heads you possess! 
1. We stayed at Hotel St James. I can say this because BEA is not there next year. I think I just broke the Blogger Hotel Code. Also, there were no roaches or mice or hookers. That I knew of.
2. I have no idea which books I obtained on Day 1, except for The White Rose. And Apple and Rain, but that was just a #booksfortrade from Xander! I am going to assume that this was my smallest haul day, just because it was the shortest? I am also making that up.
3. I don't think I met many people on Day 1, actually, except for the aforementioned ones. I did meet Octavia from Read.Sleep.Repeat., which is awesome, because I have been following her blog since before I started blogging! And she is absolutely as lovely in person- nay, lovelier!- as she is on her blog and Twitter!
4. Val and Holly didn't seem to understand how important caffeine is to regular human functioning. Those two were always trying to deny me my vice.
5. The lanyards were not the issue I made them out to be.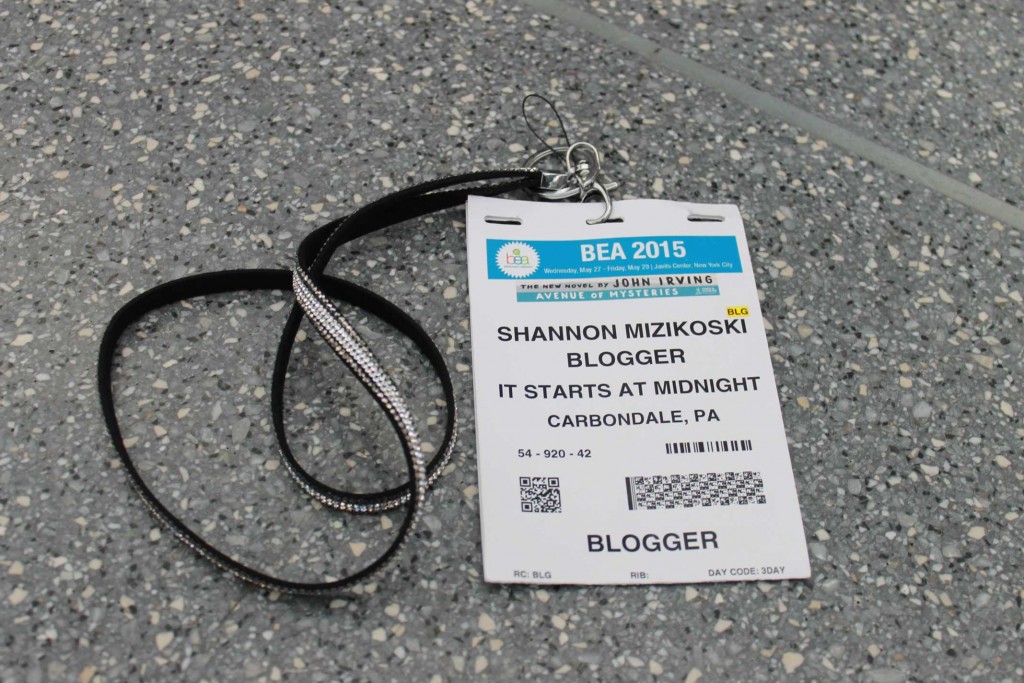 6. I only panicked about clothing minimally. I am glad I brought backups though, since I decided I hated some of my outfits.
7. I only cried once! The first day, when I missed my small humans.
Stay tuned for….
The time I fought with a guy in line
The time I got all the books (and had to drag them home!)
The time I met all the amazing people
The time Holly and I vowed to kidnap Val to Chicago next year
The time I fangirled over Julianne Moore
The time I met Diana Nyad
The time I wish I was still BEAing…
Tell me you are planning to come to Chicago next year! Lack of money and time be damned! 😀