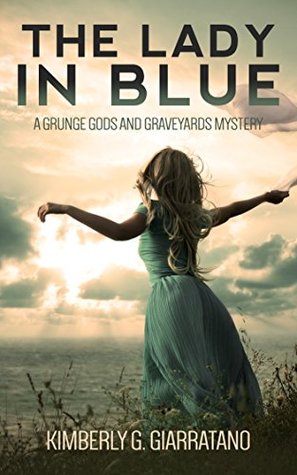 by Kimberly Giarratano
on April 30, 2015
Pages: 160
Format:eARC
Source:Copy provided by author for review

The Lady in Blue stole a car and fled Ash.
Out on Devlin Road she emerged from a crash.
She wandered the woods with her head dripping blood.
Then drowned in the river in water and mud.

All her life criminology student Liz Bloom has heard this rhyme, meant to scare young campers. When she's about to take on her first cold case, Liz learns the eerie song is about her great aunt Lana. Liz isn't big on studying, but she does have one advantage most criminologists don't -- she can speak to the dead.

In 1955, Lana Bloom was an eighteen-year-old beauty with Hollywood dreams who fell in love with a stranger. When Lana died in a bloody car crash, all signs pointed to the mysterious man who was never seen again.

As Lana unravels the details surrounding her last week of life, the tale she weaves for Liz is one of desire, betrayal, and murder. But if Lana can't identify her killer, not only will a murderer escape punishment, but her ghostly form will cease to exist. And Liz will have failed the most important assignment of all – family.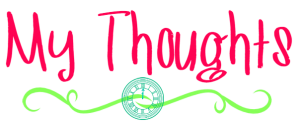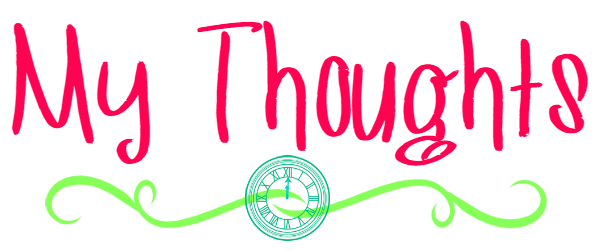 Ohhh this book. If you follow me on Goodreads, you may have seen my gush fest over it. I did really enjoy Grunge Gods and Graveyards (you can read my review here, if you'd like!) and I figured I'd like this story too, though I didn't know I would looooooove this story the way I did.
So, you should read Grunge Gods before reading this one, just because I think it'd be easier to appreciate the story. But it is almost exclusively its own story, and a really amazing one at that. When it starts, it's right back in the mid 1990s, when GG&G was set, and Lana, otherwise known as The Lady in Blue, is having a conversation with her great-niece Liz. Even though Liz is actually older than her by now, but that's irrelevant. Liz is trying to solve the mystery of Lana's untimely and unsolved death, and since she can speak to the dead, she goes right to the source!
One of the hardest parts to the beginning of the story is that we know that it does end with Lana's death, so it is bound to be sad. Lana takes Liz through her last months of life in the mid 1950s, which is really eye opening. I don't think I have read about a book set in the '50s before, but I do have a grandmother that was exactly Lana's age (creepily down to the year!) and so much of what was in the book mirrored stories she's told me, so it was fascinating to see the events of Lana's time play out. I'll say it outright: I do not like the 1950s. Do. Not. Like. I suppose if you were a white, middle class man, the 1950s were fabulous but… not for literally anyone else. It's so hard to read about a beloved character being mistreated based on some ridiculous societal discrimination, but it was also incredibly riveting.
Lana was a very easy character to like: She was strong in a time when women were told not to be strong, and she was still flawed, but cared so much about those around her and her own dreams at the same time. She was being pulled one way by her own goals, and a completely opposite way by familial pressures, and that is a very hard thing to deal with, especially in a time period during which society at large was siding with her family's point of view. She has this boyfriend who… well, I don't want to say much, except that as easy as Lana is to like, he is that easy to dislike, but I even still had moments of sympathy for him as well. I had all kinds of mixed feelings about Lana's family and friends, which I won't go into in great detail so I don't spoil anything, but they were a big part of the story and very well thought out.
Since it is a novella, the book is very fast paced, and I read it almost all in one sitting, because I simply couldn't put it down. I was so curious as to how the mystery would play out, and I was not disappointed! I think it was very well done, and I didn't see the ending coming at all. And even in such a short book, the characters were extremely fleshed out and the world vividly portrayed.
A few more things I liked, perhaps? Sure!
The musical references, as always! Each chapter begins with a song title from the era that fits with the chapter, and it is so fabulous. Some of the songs I knew, some I was a little unfamiliar with, and the last chapter's song? It is everything. Especially if you grew up in the '90s 😉
Scranton is mentioned! I get giddily excited when my little corner of nothingness gets a shout out in a book (or anywhere else!) so that automatically goes in the plus column!
It answers a few really interesting questions from GG&G, and I loved how it pulled both books together so well!
Did you see the cover? I love the cover. Like, I want it as a poster.
Bottom Line: This book… I just… can I just flail now and end this? Great. I loved it, it is worth every minute of reading, and it is the kind of story you will never forget. 
Giveaway Time!! 
Author Kimberly G. Giarratano has super generously decided that she would like to give one of YOU your very own ebook copy of The Lady in Blue!! (Seriously, how sweet is she!?) And then I thought… well, you might as well have Grunge Gods and Graveyards too so you can binge read, so I am going to gift an ebook from Amazon to the winner as well! So, here's the deal: all you have to do is leave a meaningful comment. Show Kimberly some love, talk to us about ghosts, or the 1950s, the 1990s…or  tell us you weren't alive then and make us feel like old ladies. Share your joy about a Scranton reference, or music, or whatever. That's it! And then, I will use random.org (you guys know I love using Random!) when I get back from BEA to pick a winner! Just leave a link to your blog, or Twitter, or email, or two tin cans with a string, or SOME way for me to get ahold of you 😀
**Amazon is not affiliated with this giveaway. Contest ends May 31, 2015 at 11:59 EDT**