Welcome to my stop on the FFBC Blog Tour for Hold Me Like a Breath by Tiffany Schmidt! I have some info about the book, fun with gifs (since we all know I adore a gif, this seems exceptionally appropriate!), and of course, an amazing giveaway!
Hold Me Like a Breath (Once Upon a Crime Family #1)
Publisher: Bloomsbury
Release Date: May 19th 2015
Penelope Landlow has grown up with the knowledge that almost anything can be bought or sold—including body parts. She's the daughter of one of the three crime families that control the black market for organ transplants.

Penelope's surrounded by all the suffocating privilege and protection her family can provide, but they can't protect her from the autoimmune disorder that causes her to bruise so easily.

And in her family's line of work no one can be safe forever.

All Penelope has ever wanted is freedom and independence. But when she's caught in the crossfire as rival families scramble for prominence, she learns that her wishes come with casualties, that betrayal hurts worse than bruises, that love is a risk worth taking . . . and maybe she's not as fragile as everyone thinks.
Hold Me Like a Breath – The Story in gifs
In the beginning, Penny is bored and feels trapped on her Family estate:
Her brother, Carter, and his bodyguard/best friend (and Penny's long-time crush) Garrett – promise to take her out for the night:
Bad things happen:
Sad things happen:

This pattern repeats for awhile:

And then….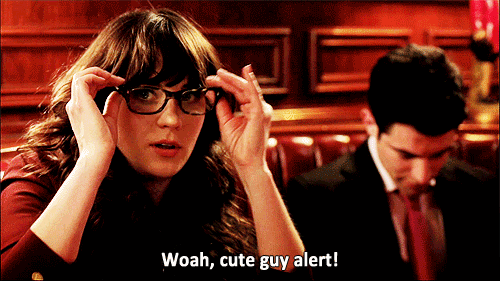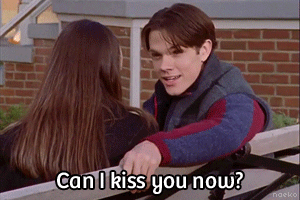 Sigh, but things can't stay swoony. So stuff goes down and stuff gets real:
And MAYBE, just maybe, there's a bit of:
Add in a some crime families, some organ trafficking and a whole lot of other stuff and that's basically the plot of Hold Me Like a Breath. (sorta/ not really?)
Tiffany Schmidt lives in Pennsylvania with her saintly husband, impish twin boys, and a pair of mischievous puggles. She's not at all superstitious… at least that's what she tells herself every Friday the thirteenth.
SEND ME A SIGN is her first novel. BRIGHT BEFORE SUNRISE will follow in Winter, 2014. The ONCE UPON A CRIME FAMILY series begins with HOLD ME LIKE A BREATH in 2015. You can find out more about her and her books at: TiffanySchmidt.com, TiffanySchmidtWrites.Tumblr.com or by following her on Twitter @TiffanySchmidt.