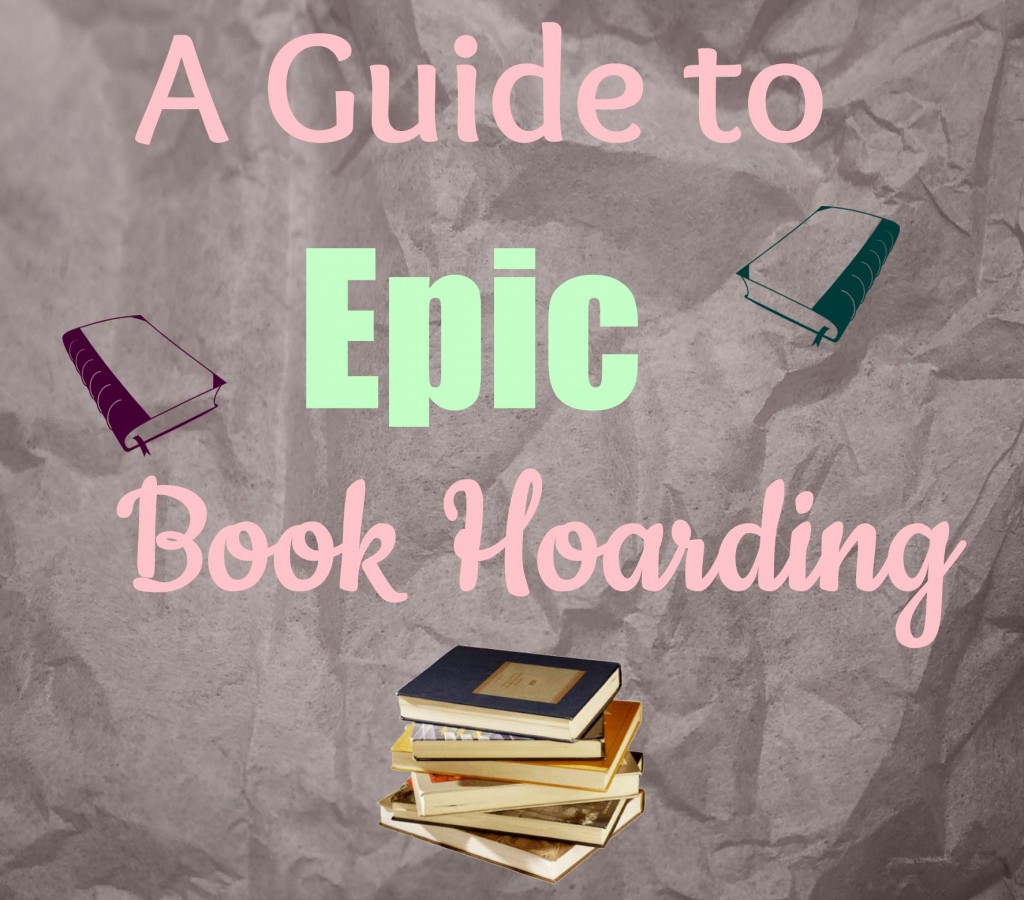 If you've been around the bookish community long enough, I am sure you've seen pictures of some pretty impressive libraries and book collections along the way. You've probably even thought "wow, I would love to have such a lovely collection!", but maybe you just aren't sure how to start. You're in luck, because I am about four paperbacks shy of a reality show special on hoarding, and I am here to tell you how to get yourself into proper book hoarding territory. And, as a bonus, a quiz to see if maybe you are already there.
You've read the e-book? You still need a physical copy!
Maybe you loved it… or kind of liked it… or sort of hated it, but it has a pretty cover. Whatever the case, even though you have read said book, and still own said book in ebook format, it simply isn't enough. You'd better buy it in physical form just in case. Maybe the hardcover and the paperback, just to be sure you have all your bases covered.

You need all the editions.
No reason to stop at hardcover and paperback, you are going to need any and all editions of this book! Movie tie-in? Buy it. Limited edition? Better overnight it just in case. Foreign editions? Grab them all, language be damned! If you can find someone with an ARC, you'll probably need that too.
Never leave a book sale empty handed.
Surely there's something you need! What about that lonely book in the corner, the one about the Korean War's effect on unicorns in the middle east? Better grab it, it's only $2.99! Don't worry about the 1.7 rating on Goodreads, it was probably a fluke.
If there's a Kindle Daily Deal, you should probably buy it.
See, we don't just want to hoard physically, you want to hoard electronically too! So sign up for all the emails about ebook deals, make sure you are on Twitter to catch the best ones, and as long as it is less than $4, you will need to buy it, no matter what.
If someone wants to borrow a book… Just Say No.
Nancy Reagan would have wanted it that way, after all. So what do you do if someone wants to borrow one of your lovelies? There are options!
Buy them their own copy! It's nice, and you're bringing your friend into your new hobby of hoarding!
Pretend you didn't hear the question. Hopefully they won't ask again.
Tell them you'd love to, but you're moving to Uzbekistan next week, and you need to pack it. Plan on never seeing them again.
Scream "NO!" and run away. You weren't that close to Aunt Susan anyway, were you?
Even if you know you aren't going to read a book, you should probably hang onto it.
What if one day, you change your mind? Or the apocalypse comes, and the only books you will ever get to read are the ones already in your possession? This is a serious threat, and you can't just give your books away without considering the dire possibilities. You might think now that you'll never need a reread of City of Bones, but how can you really be sure?
Besides, what if your future or current offspring may want to read them?
Clearly, they are not going to want whatever books are current and interesting to them at that moment, they are going to want ten of your old copies of Paper Towns, because, obviously. (You might want to refer to the "Just Say No" portion on how to handle grabby offspring.)
If everyone else loves it, you had better get a few copies.
Sure, that book about vampires wasn't on your radar because you hate vampires, but that amazing author who everyone loves wrote it, so you might as well pre order it too, since everyone else will. Your library cannot be the only one missing Totally Hyped Random Book.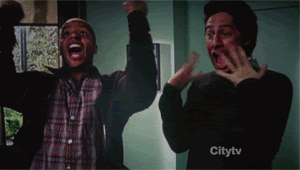 When TLC finally calls to film their special, do not oblige.
Listen, those people from TLC are going to do two things: One, they will announce your victorious book hoarding abilities; and two, they will try to get you to get rid of books! They'll cite ridiculous reasons such as "board of health" and "sanitary purposes" and "fire hazard", but ignore these buzz words, and ignore TLC. They don't know your life. Bask in the glory that you have, in fact, become the ultimate of book hoarders. Your day has arrived!
So, do you think you are a book hoarder? What did the quiz tell you? Did you believe it, or are you in denial?