I am not going to lie here, just the thought of writing this post is scaring the absolute bejeezus out of me. I was a little wary of talking about it in the survey, and I am not really any less so now. But, it's a reality. We know this. So let's do it!
Before the results, I do have some stuff to say about this topic. I have been thinking about how to put it all out there, into words that may convey how I am feeling (and maybe how you feel too?) without stirring things up. I don't want to stir. Not in life, because cooking is the worst, and not here, because no one likes "that guy".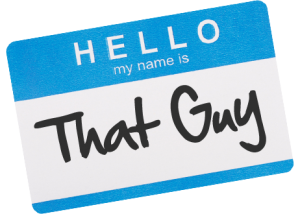 First, a few little facts/disclaimers before I delve into explanation mode:
I do not think, nor have a I ever thought, that anyone has ever or will ever "owe" me a book. I am assuming that almost no one actually does that. They aren't the reason I started blogging, or a reason that I continue blogging.
I don't think that it is a "free" book. I know it is not free. I know there are costs. I do think that there is a definite degree of responsibility that comes with requesting a book for review.
I do not know how anyone else feels about receiving them, nor do I know what others do when they request and/or receive them. Not my business. (Unless they are selling them, then I am totally judging. Just saying. That is never okay.)
I don't blog for followers, pageviews, or any other reason other than I love it (and I love to meet people). I blogged for like, six months without anyone knowing I existed, so yeah. Not my motivation. I do love that I get to meet people through it now though!
Okay, now that that's all out of the way… I am going to confess that ARCs and stats do mean something to me. For the longest time, I couldn't quite put my finger on why, though. I mean, yes, it is nice to be able to read a book sooner, especially a coveted sequel or something. Yes, it is nice to not have to pay for a book when you are already spending quite a bit of money on other blog related stuff. But none of that was the real reason. But it hit me, and it hit me hard when I read this post by Jon @ Bookish Antics. I am, for all intents and purposes, competing to make my blog the best it can be. But who am I competing with? Myself, basically. And that's weird. It's also really hard to determine if you're getting anywhere.
I swam, competitively, for 14 years. From age seven straight through college, and only stopped because they kind of frown upon you showing up to practices at schools you no longer attend. It was incredibly important to me, I worked hard, and I was certainly competitive about it. The difference is, you always knew where you stood. You either swam faster than your best time, or you didn't. You either beat the swimmers in the other lane to the wall, or you didn't. There was no ambiguity, no doubt, just you and the clock.

Well, now, I really find myself caring about this. This blog, the work I put into it, the people I've met and connected with, have all become incredibly important to me as well. I want to make it the best I can, I want it to evolve and grow and I want to connect with even more amazing people. So, I am competitive with it…. but against who? There's no clock; there's no girl in the lane next to you; there's no personal best times. So the tangible ways to see if you are getting ahead? I guess that's where ARCs and stats come in. An approval ends up feeling like you are doing something right, making progress. It means that a publishing professional took the time out of their day to decide that they would trust little old me with their product, an author's heart and soul. They have trusted me to read it and review it, and I take that very seriously.
On the other hand, a rejection can set me back a bit. No, I am not going to freak out and get mad at someone who does get the book. I am genuinely happy for them! I would just be even happier if I were involved. Wouldn't we all? A rejection, any rejection in life, stings a bit. And it ultimately makes me think: What can I do differently? What can I improve upon? What needs to be worked on? Sometimes, that answer may be out of my control, or sometimes, there is something I can do (like not spell the name of the woman you are sending the request to incorrectly. True and embarrassing story). 
Onto the Results! 
No surprises here, you like a book! But you know, kudos to the millionaire, and maybe he or she could lend us all a $20?
Again, not super shocked here. Though in retrospect, maybe I should have asked why or why not, but oh well!
I would like to know which street corner these are found on, okay? I may start taking that route 😉 Also, the "others" were BEA (yay, cannot wait for that!) and blog tours.
Seriously, sainthood. I totally get a pang of envy when it is a book I am absolutely dying to read!
If the ARC Fairy came to your house right now, which book would she bring?
There were quite a few answers, of course, but these were the most popular:

Yes, me too. Very human.
I tend to agree with the 82%. Yeah, I care, but I care about other stuff more.
I um, check all of these pretty frequently. Well, not Blogger, because I don't use Blogger. Or Tumblr, since I don't even know what to call them. Let's call them "The Tumbled". Oh, I am also wholly unsure of how many Instagram followers I have, I just use it because I love book pictures. Yours, mine, everyone's. Give me more!
What is the MOST important statistic for you, if any?
Most of you said comments were most important, because it helped you interact with more people. One person wants more minions (ah hem, not mentioning any names, ::Cough::caitatpaperfury::Cough::), and some of you like followers (again, mostly for interaction).
I am with the 67% on this too. Sure, it is competitive, because like I said above, a lot of us really care about this! Our blogs are special to us, so yeah, we do care, but not at the expense of anyone else.
I bow to the King of the Jungle. Hah, but seriously, I am competitive, to an extent. I want my stuff to be the best it can be, but I try to focus on what I can do and not what everyone else is doing, because I think that would probably drive you insane fairly quickly.
Yeah, I fall into an "all of these" situation, which a few of you also said. Again, I just want things to run smoothly in these parts!
Have you ever witnessed any "ugly competitions" between bloggers?
Luckily, most of you haven't, and if you have, you weren't really involved, just kind of witnessed it play out on social media. A few have witnessed it, which is unfortunate, but I am glad to hear it is the exception rather than the rule!
---
So, that was Part Two, in a nutshell! I think it is pretty safe to say that we all take pride in what we do, which does lead to some competition, but it seems like it is pretty healthy. It seems like for the most part, the book blogging community just wants their own space to be the best it can be, and meet as many people as possible, which, in my opinion, is a pretty healthy way to go about things!
Do you have any opinions about any of this? Competition, ARCs in general, or the results themselves? Are you surprised?