Okay, who wants to hear a confession? (Of course you do, those are delightful!) I think I have a bit of a blogging obsession problem. The site was down for awhile on Tuesday night, and I had an actual panic attack, and I am pretty sure that isn't normal. I freak out if I don't have a post done exactly at midnight, and if I miss a day? Well. That is just unacceptable! I have given myself some ridiculous standards that no one other than me would know or care if I adhered to, but I feel like a mess if I don't get it done. I know there are a ton of reasons for this, all of which are kind of bummers like anxiety and having control over something when my life feels out of control. Let's not focus on that stuff, let's just have fun with it.
How To Tell You Having a Blogging Problem- Answer the following questions:
1. Must you pop a Xanax if your post is twenty minutes late being posted?
2. Would you actually lose sleep if your site was offline for a length of time?
3. Do you have trouble understanding the difference between a goal and a mandate?
4. Do your nightmares include recurring themes about ARC rejections?
5. Are there various lists and calendars scattered around your house with book titles, post topics, release dates, and other blogging/reading shenanigans?
6. Are you a bit worried that your mailman thinks you are stalking him, even though you just want books?
7. Does not having a chance to comment on all the blogs give you indigestion?
8. Is editing a small graphic as time consuming as some minor surgical procedures?
9. Do you spend hours on end searching for the "perfect" gif, even though any of the last three hundred would have been lovely?
10. Confess- do you think you are obsessed?
Great job! Now, add up your "YES" answers, and use this handy scale to let me know where you fall! 
Where do I fall? Obviously, I do pretty much all the things on this list, so I am a 10. Tens in lots of circles are good, so let's go with that.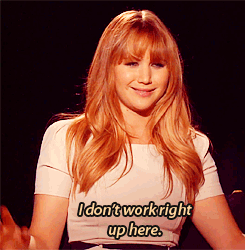 So, am I the only one who gets a little… overly "concerned"? Or do you have moments like this too? How do you deal with it if you do?