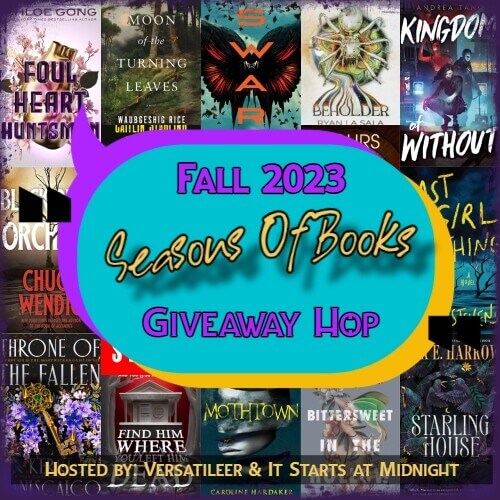 Welcome to the Fall 2023 Seasons Of Books Giveaway Hop! I said I was done with this but Jerry convinced me to join, and I had some books to give away so, here we are! 
I will be giving away some very anticipated Fall 2023 books this time around! US only I am afraid, because shipping is rude. 
The Only Girl in Town by Allie Condie ♦ I Loved You In Another Life by David Arnold
I read and liked the first, and I am currently reading and liking the second, expect to see reviews for both soon!
Please be sure to check the terms and conditions 
Now hop along to the other stops!!