Top Ten Tuesday is a feature hosted by That Artsy Reader Girl. This week's topic is: Best Books I Read In 2020  
Gosh this is HARD. And there isn't a real rhyme or reason to how I picked the top ones, it was just a combination of rating, and then how fondly I remembered it, and these are the 20 books that won! (I also 150% copied a copy-  from two years ago's post and changed all the "2018"s to "2019", and added an extra book. ¡Olé!- THEN, I copied that post this year and changed it to 2020 I mean am I efficient or WHAT?!) Also even better? I copied and pasted most of my little "summaries" from my reviews and wow I am getting it done.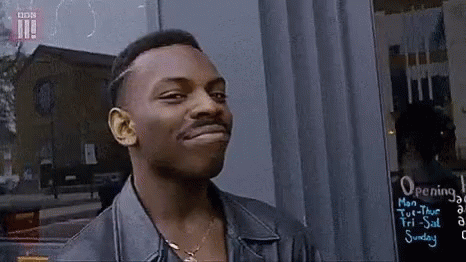 Also, I decided to limit an author to one book. I honestly could have included two for a couple but I didn't because this way more authors get a spot, but what I am saying is, don't sleep on Rachel Lynn Solomon's adult novel out next month!
The VERY

(honestly guys it was so hard to choose these are all

so freaking good)

Honorable Mentions, in no particular order:
These pictures link to reviews or Goodreads, depending on whether I reviewed stuff! And the titles to Amazon because affiliate links, why not?
The Top Ten
#10: Malice by Pintip Dunn: An absolute page-turner with phenomenal characters, thought-provoking choices, and a plot that captured me from the start.
#9: Deathless Divide by Justina Ireland:  I loved Dread Nation. Loved, loved, utterly adored. And yet somehow, I loved Deathless Divide even more. So you want to pick up this incredible duology, because tbh you need it in your life.
#8: The Human Son by Adrian J. Walker: This book… it spoke to me, okay? Not only about what it means to be a human being, but what it means to be a parent. And this isn't to say you won't love it if you aren't one, but it just made it extra special for me, I think. In this story, a species of lab-grown Erta are tasked with restoring Earth to its pre-human state. They've succeeded, but now have a decision to make: Does humanity deserve a second shot at existence?
#7: Not Your #Lovestory by Sonia Hartl: Wonderful characters, amazing family connections, friendships, a "meet-cute" comedy of errors, and a real romance that stole my heart.
#6: Black Sun by Rebecca Roanhorse: Pre-Columbian American inspiration in a lusciously built world with incredible characters. Black Sun is a damn work of art, there's nothing else to say. I need the next book!
#5: Soulswift by Megan Bannen:  Megan Bannen enjoys making readers suffer. That's just a fact. Another fact? She can destroy me any day of the week, because her books are just that fabulous. I fell wholly in love with The Bird and the Blade, and you can imagine that my expectations for Soulswift were high. But they were met and exceeded, of course.Just like its predecessor, Soulswift was gorgeously written, completely compelling, and owned my full heart from the first page.
#4: Burn by Patrick Ness:  ME:  Eh I don't know if I like dragons, but it's Patrick Ness so let's try.
ME, AFTER: Wow so I love dragons and obviously Patrick Ness.
#3: The Space Between Worlds by Macaiah Johnson: Oh, how I loved this book! It was the perfect high stakes/high reward caper all over the multiverse, featuring a character that I grew to absolutely love.
#2: Today Tonight Tomorrow by Rachel Lynn Solomon: I can honestly say I've never loved a contemporary romance book more. This book won me over with its brilliant, well-written characters, perfect romance, and a fun plot that I related to so very much. If it's not on your radar yet… put it there.
#1: Furia by Yamile Saied Méndez:  Furia is completely captivating, hopeful, and empowering. I recommend this book to every single person, and this is what everyone I know is getting for Christmas this year. (True story, I bought this for three people so far as gifts!)
Did any of these make your list? What was your favorite 2020 read?