Welcome to January's Monthly Minutes at Midnight!
 Here's the deal: I'll share the books I've obtained, posts of interest from others, giveaways I have happening, and just general random shenanigans. You know I love a shenanigan.  Also, covers all link to Goodreads, because I am awesome. 
The Books
For Review/From Publishers: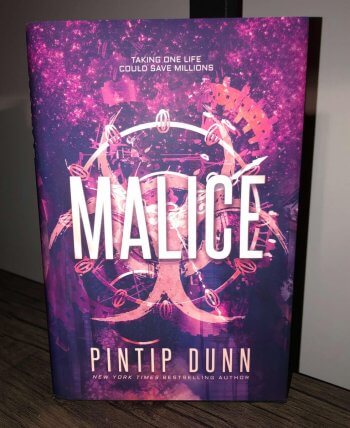 Hugest of thanks to Entangled Teen! I read and LOVED this one! There was also a cool notebook but it's still in my UD suitcase, so. Thanks!! 
eARCs:
Huge thanks to the publishers, so many most-anticipated books here! 
Purchased:
I treated myself to this series finale because duh! Now if I could just have some time to read the thing… 
Won/Gifted/Traded:
Hugest of thanks to the lovelies I traded with! 
---
Shenanigans Since Last Time:
I read 13 books this month. Which… look, I read 12 of these by the 20th, so I should have read more. A conversation with myself:
Me: I will be reading like, a record number of books this month! I have like, 30+ hours on a plane to read!
Also Me: ::Sleeps the entire time::
Most of these were pretty good! Actually, I don't think I hated any of them, which is quite impressive! And there's definitely a 5-star or two in the bunch! 
Giveaways: Click Here, or on Sidebar
---
Blogosphere Bulletin
Here are some of the loveliest/most entertaining/super helpful/just plain interesting posts I found this month!
---
Fancy & New Since Last I Saw You!
I love looking at pretty covers! So here are some new ones that I have fallen in love with since our last update!
Guys, I didn't really find many this month! Share if you have some!! (Especially since Horrid isn't really pretty, just impressively… well, horrid.)
---
Things we need to talk about at this juncture:
Unity Days was beyond amazing! 

And yes, the post is coming- soon! But there is just so much to stuff into one post and I obviously need to do it justice. I thought about leaving a picture or two, but decided I shall make you wait because I am evil like that. 

Scythe Bookish Games are coming up! I, for one, am quite masochistically excited. 

Have a great February, Loves!!