Welcome to my stop on the blog tour for Wicked Saints by Emily A. Duncan! Today I shall share my thoughts on this lovely book with you! 
Wicked Saints
by Emily A. Duncan
Series: Something Dark and Holy #1
Published by Wednesday Books
on April 2, 2019
Pages: 400
Format:eARC
Source:Copy provided by publisher for review, via Netgalley

A girl who can speak to gods must save her people without destroying herself.

A prince in danger must decide who to trust.

A boy with a monstrous secret waits in the wings.

Together, they must assassinate the king and stop the war.

In a centuries-long war where beauty and brutality meet, their three paths entwine in a shadowy world of spilled blood and mysterious saints, where a forbidden romance threatens to tip the scales between dark and light. Wicked Saints is the thrilling start to Emily A. Duncan's devastatingly Gothic Something Dark and Holy trilogy..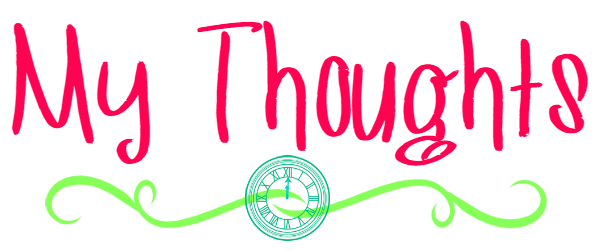 My thoughts are that you should read this handy little pronunciation guide before you read the book. Seriously, apparently it was a thing all along, but someone's dumb ass didn't realize it until after she was finished. (For those of you a little slow on the uptake like I am, that would be yours truly.) 
Seriously though, a better understanding of characters/world is always good. Because my only issue with this book is one we're going to get out of the way really quickly: I was a little lost and/or overwhelmed at the start. It starts pretty intensely, and that is not necessarily a bad thing, I just didn't know if I cared, you know?
But it's okay, because as it turns out, I did care, yay! The chapters begin with little snippets of tales of the past (presumably potentially wicked) saints, whose stories are all brutal, dark, and utterly enticing. A good way to segue into each chapter, not only because they're awesome, but because it is almost like a tiny breather. You know, if by "breather", you mean "anecdote about how some poor bastard met their doom", but I digress.
Even though I definitely enjoyed the darkness and intensity of this book and world (and make no mistake, I did), the characters are ultimately what won me over. Nadya is just so… human. She doubts herself, she gets completely pissed at herself, she makes mistakes, she's strong, she's so damn relatable. Little morsels of her inner dialogue would have me practically yelling at her in agreement. I just understood her on some level, even though I am not exactly a magical cleric or what have you. And I loved the male characters, too. I couldn't (and maybe never will) decide where anyone stood with Malachiasz, only that I want to root for him, even when he makes it difficult. Serefin is also relatable, but in a humorous way- his antics are never dull.
Obviously this world is dark, as I have mentioned. And the author does a fabulous job setting it up as such. It's bleak, it's desperate, it's basically hopeless. And it's one of those extra-special morally gray situations where maybe everyone is the bad guy and no one deserves to come out a victor. OH! And there is a journey, and wow am I a sucker for a journey. Add to it some romance, friendships that I love (Parijahan for life), secrets, and betrayal and well, you have a recipe for a damn entertaining book.
Bottom Line: I can't decide which is better: The twisted, brutal world, or the twisted, brutal characters. Both are absolute wins.
Do you love dark books? I absolutely do, so share some favorites!