I don't even know how many February 5th books I have right now to review, but suffice it to say, it's a lot. Popular publishing day, I guess ?‍♀️ Let's get to a few! 
Enchantée by Gita Trelease
The Cerulean by Amy Ewing
The Weight of Our Sky by Hanna Alkaf

---
Enchantée by Gita Trelease
Series: Enchantée #1
Published by Flatiron Books on February 5, 2019
Pages: 464
Format:eARC
Source:Copy provided by publisher for review, via Netgalley


Love. Magic. Revolution.

When smallpox kills her parents, seventeen-year-old Camille Durbonne must find a way to provide for her frail sister while managing her volatile brother. Relying on petty magic--la magie ordinaire--Camille painstakingly transforms scraps of metal into money to buy the food and medicine they need. But when the coins won't hold their shape and her brother disappears with the family's savings, Camille must pursue a richer, more dangerous mark: the glittering court of Louis XVI and Marie Antoinette.

With the dark magic she learned from her mother, Camille transforms herself into 'the Baroness de la Fontaine' and is swept up into life at the Palace of Versailles, where aristocrats both fear and hunger for la magie. Her resentment of the rich at odds with the allure of glamour and excess, Camille is astonished to find that her would-be suitor Lazare, a handsome young inventor whom she thought shared her dreams of liberty, is also living a double life.

As the Baroness de la Fontaine, Camille gambles at cards and flirts, desperate to maintain her place at court and keep herself and her sister off the streets. But la magie has its costs. When a scheming courtier blackmails her and Lazare's affections shift, Camille loses control of her secrets. Then revolution erupts, and she must choose--love or loyalty, democracy or aristocracy, reality or la magie--before Paris burns.

Bestselling author of Caraval Stephanie Garber calls Enchantée "a lit firework crackling with treacherous magic, decadent romance, and disguises that take on lives of their own--deliciously addictive!" Gita Trelease's lush, imaginative debut fantasy is perfect for anyone looking for immersive magic in the world of Sofia Copola's Marie Antoinette.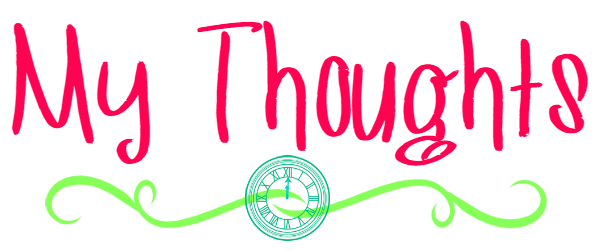 Are any of us ever going to turn down magical 1789 Paris? Right, didn't think so. Good news is, you don't have to! This definitely delivers on magic, Paris, and 1789! You know, in case you super like smallpox, even crappier patriarchies than now, and peeing in buckets or whatever. Onward to the stuff I liked and didn't!
The Things I Liked:
Again, I return to the setting, for 1789 Paris is fabulous. I feel it must be reiterated that I mean to read about and decidedly not to live in, for I like my head attached to my body and also, plumbing. But if I had a time machine I'd pop in for a hot second. The author did a great job of making the setting feel authentic- between the clothing, the conditions the sisters faced with the lack of reputable male kin, the classism, it was on point. Add to it the tense vibe of a city on the brink, and yep, nailed it.
Camille was a character I absolutely rooted for from the start. Look, obviously she was getting the sympathy vote to begin with. Our girl's parents are dead, her brother is a creep of the highest order, and she just wants her sister and herself to be able to get by, which doesn't seem like much to ask. She's stubborn and incredibly strong-willed, but that also translates into her working hard to get what she wants. Also I adored the romance and devoured every last scene with Camille and Lazare. The sisterly bond was also one worth noting, it was great to see the way their relationship changed and grew.
The magic system was enjoyable! I have said before that magic is hit-or-miss with me, but this one was a hit. I loved that the magic cost something every time it was used because honestly doesn't that seem like how it would work? And it was hard work! It wasn't just a flick of a wrist or whatever, it took a lot of dedication, which I also appreciated. Plus, it turns into quite a thought-provoking question: If the magic would cost you so much, would you still do it?
I just plain enjoyed the story. Sometimes that's enough!
The Things I Didn't:
It was a bit long, maybe longer than necessary? At times it felt like it was taking too long, which I found unfortunate, because I wanted to be immersed in this world. But I did find it lagging from time to time, which made me a little bored.
Bottom Line: 1789 Magical Paris! Go for the sisterly bond, the awesome slow-burn romance, the enchantment of magic and nobility. Leave before the guillotine gets you.
---
The Cerulean by Amy Ewing
Series: Untitled Duology #1
Published by HarperTeen on January 29, 2019
Pages: 496
Format:eARC
Source:Copy provided by publisher for review, via Edelweiss


Sera has always felt as if she didn't belong among her people, the Cerulean. She is curious about everything and can't stop questioning her three mothers, her best friend, Leela, and even the High Priestess. Sera has longed for the day when the tether that connects her City Above the Sky to the earthly world below finally severs and sends the Cerulean to a new planet.

But when Sera is chosen as the sacrifice to break the tether, she doesn't know what to feel. To save her City, Sera must throw herself from its edge and end her own life. But something goes wrong and she survives the fall, landing in a place called Kaolin.

She has heard tales about the humans there, and soon learns that the dangers her mothers warned her of are real. If Sera has any hope to return to her City, she'll have to find the magic within herself to survive.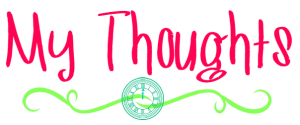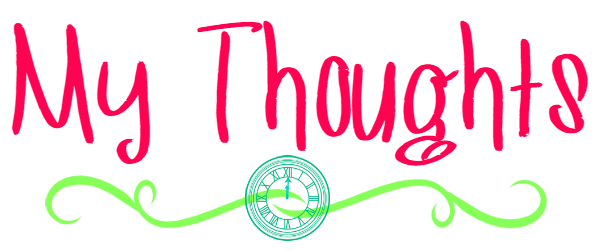 One thing I must say about this book, before we get into its entirety, is that the first say, 15% had me crying, smiling, in awe… and then lots more crying but look, emotions are good! I was in freaking love with this magical world in the sky. In. Love. And okay, I don't read synopses before starting a book, but some of the stuff is easy to predict regardless. That was okay, it didn't really have any impact on my reading experience. Plus, twists happened later anyway, yay!
Anyway, around 15-20% is where the location change happens. And I still really, really liked the book, but it did lose a bit of its magic for me at this point. Also, I need a map. Like desperately, and I hope there is one in the finished copy, because this world was a lot. And not in a bad way! Really, the author did a phenomenal job of creating such intricacies in several different cultures within the book, it's quite impressive. But maps help.
There are four POVs, and this did not bother me at all- I daresay they were necessary. Sera, who is the character we first meet in Sky Places (and I adored from minute one) stays with us throughout. Ground-dwelling siblings Agnes and Leo each have a POV, with quite differing views of the world around them. Leo is kind of a typical-seeming dudebro at first but you can tell he's really not underneath the machismo. Agnes is fabulous from the start ha.  Sera's best friend Leela rounds them out, and she's lovely and I really enjoyed what she added to the mix.
Speaking of characters, their interactions with each other are really the crowning jewel of this story. The lengths they'd go to for each other in some cases; the tension in others. The family dynamics between Sera and her mothers is one of the loveliest I have read about in a long, long time. And the friendship Sera and Leela have is so strong and inspiring!
I don't want to say too much about the plot, but Sera wants to know what has happened to her people, and will do just about anything to save them, as she thinks she's failed her mission. Agnes and Leo are dealing with a dad who is basically the grossest of all time and has a sentient zoo I guess and honestly he is the worst. They need to figure out what they truly want out of life. Leela just wants her bestie back, and to uncover some truths about her people that will send her (and everyone else) reeling. But it kept me completely invested and I definitely need more!
Bottom Line: Such lovely and unique world-building, and characters that I am fully invested in coupled with some really heavy emotions make me certain to return for the sequel! 
---
The Weight of Our Sky by Hanna Alkaf
Published by Salaam Reads on February 5, 2019
Pages: 384
Format:eARC
Source:Copy provided by publisher for review, via Netgalley


A music-loving teen with OCD does everything she can to find her way back to her mother during the historic race riots in 1969 Kuala Lumpur, Malaysia, in this heart-pounding literary debut.

Melati Ahmad looks like your typical moviegoing, Beatles-obsessed sixteen-year-old. Unlike most other sixteen-year-olds though, Mel also believes that she harbors a djinn inside her, one who threatens her with horrific images of her mother's death unless she adheres to an elaborate ritual of counting and tapping to keep him satisfied.

But there are things that Melati can't protect her mother from. On the evening of May 13th, 1969, racial tensions in her home city of Kuala Lumpur boil over. The Chinese and Malays are at war, and Mel and her mother become separated by a city in flames.

With a 24-hour curfew in place and all lines of communication down, it will take the help of a Chinese boy named Vincent and all of the courage and grit in Melati's arsenal to overcome the violence on the streets, her own prejudices, and her djinn's surging power to make it back to the one person she can't risk losing.
---
**Content warnings: Racism, graphic violence, on-page death, OCD and anxiety triggers.**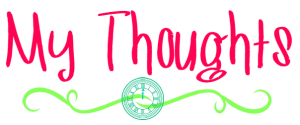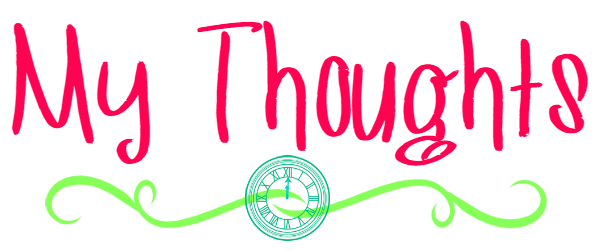 Oh, this lovely book is going to tear down your faith in humanity, then rebuild it little by little. You will fall in love with Melati and your heart will break for what she is going through. I am going to keep this review purposefully short so that you can experience this for yourself, because you need to. But a few reasons why you need this in your life:
I mean, this event happened, and that makes the book extra important, even though it's of course a fictional account. I didn't know much about Malaysian history going into this book, and I feel like I have learned so, so much. Plus, this very obviously contains lessons that we can all use in the present day, in whatever country we happen to live in.
Mental health rep. Melati has OCD, and it challenges her at every turn. While I don't have Melati's exact condition, I have had so many obsessive and intrusive thoughts and compulsions related to anxiety that I felt like Melati was in my head sometimes. And as is often the case, this catastrophic event intensified Melati's feelings. I am so glad to see a book addressing this, because I think it's incredibly important.
Family and friendships and love above hate are all such important themes. Melati is desperate to find her mother. She is being helped by the kindness of strangers. In turn, she too displays such kindnesses. Strangers blossom into friends under the most dire of circumstances. And while there are a ton of examples of the hate and violence the characters endured, it's the love that shines through on the pages. 
Bottom Line: Do. Not. Sleep. On. This. Book. You will not regret reading this lovely book full of the worst of mankind, but also, the best of it.
Have you read any of these books? Planning on it? Let's talk about them! (Also what is up with February 5th? ?)