Welcome to November's Monthly Minutes at Midnight!
 Here's the deal: I'll share the books I've obtained, posts of interest from others, giveaways I have happening, and just general random shenanigans. You know I love a shenanigan.  Also, covers all link to Goodreads, because I am awesome. 
The Books
For Review/From Publishers:
Huge thanks to author Sara Allyn! 
eARCs:
Huge thanks to Simon & Schuster, Entangled Teen, Harper, & Tor! 
Purchased:
It's fun to buy books sometimes! I pre-ordered Umbertouched, and then ordered The Invasion halfway through reading The Call!
Won/Gifted/Traded: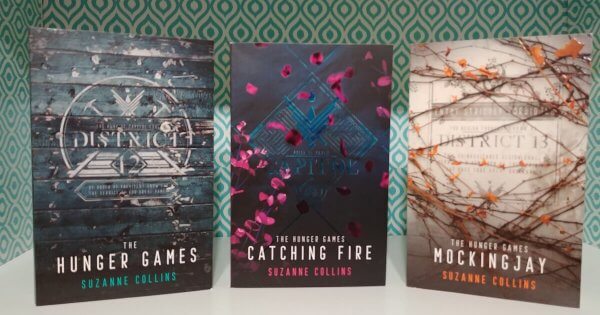 Birthday fun!! Thanks to my loveliest people, Holly, Val, and Rashika for The Hunger Games 10th Anniversary editions! Pictures don't even do them justice, tbh. Thanks too to Val for Exit Strategy which I did not take a picture of because laziness. And to the lovely Kel, for the gift card that I will have bought books from by the next time we're here! 😀 Love you guysss! ♥♥♥
---
Shenanigans Since Last Time:
I read 11 books this month.
And tbh, it's a quality over quantity month and that is fine with me! I didn't dislike any of these, and quite liked most of them, so yay! 
Giveaways: Click Here, or on Sidebar
---
Blogosphere Bulletin
Here are some of the loveliest/most entertaining/super helpful/just plain interesting posts I found this month! (I don't think this was even a slow month, I just think I was a slow blogger. Sorry!)
---
Fancy & New Since Last I Saw You!
I love looking at pretty covers! So here are some new ones that I have fallen in love with since our last update!
So. Much. Pretty.
---
Things we need to talk about at this juncture:
I started my job this month. It is okay I guess. We'll see. But I am more tired than I have been in ages, so things may be a little sparser around here. But I am still trying! All work and no play, or something like that?
Bookish Games is OVER. This is why you should never kill Shannon. I mean, was it a coincidence? Maybe. Or maybe killing Victor is a terrible life choice. (Fine, it's both of those things I guess.) Anyway, Mafia won, which…  I'll be grumpy until I win again (wait what if I never win again!?) Anyway, Asti promised a new post soon, so subscribe to her blog so you don't miss stuff. Or you know, don't, so I can be sure I can play again 😉 
The 100 hiatus is being a real beast this year. I feel like even though it was longer last year, we were fed more? Isn't it time for a trailer or a release date, or something? I am actually not even done with my first rewatch yet though, which is a little shocking, yeah?
I made holiday cards this year! Which is how I decided was the best way to announce to the world that my divorce is finally final! I accept any and all party GIFs in the comments! 
And have a great December, loves!