So, these are both sci-fi books about, you guessed it, troubles in space! What happens when your ship begins to die? How about when every adult dies, and then some of your peers, too? I mean, disasters on Earth are bad enough, take it to space and you have a lot more trouble! Oh, and good news, I liked them both! 
This Splintered Silence
by Kayla Olson
Published by HarperTeen
on November 13, 2018
Pages: 368
Format:eARC
Source:Copy provided by publisher for review, via Edelweiss

Lindley Hamilton has been the leader of the space station Lusca since every first-generation crew member on board, including her mother, the commander, were killed by a deadly virus.

Lindley always assumed she'd captain the Lusca one day, but she never thought that day would come so soon. And she never thought it would be like this—struggling to survive every day, learning how to keep the Lusca running, figuring out how to communicate with Earth, making sure they don't run out of food.

When a member of the surviving second generation dies from symptoms that look just like the deadly virus, though, Lindley feels her world shrinking even smaller. The disease was supposed to be over; the second generation was supposed to be immune. But as more people die, Lindley must face the terrifying reality that either the virus has mutated or something worse is happening: one of their own is a killer.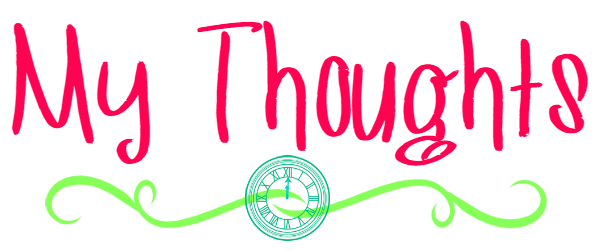 This was quite a fun book! While not perfect, I found it to be quite enjoyable and I was certainly invested in the mystery aspect of the story. Let's break it down into likes/dislikes, because I cannot really talk about the plot too much for fear of spoiling!
The Stuff I Liked:
It was incredibly entertaining. Despite any other flaws, I just plain really liked the story. Is it murder? Is it a virus mutation? Something else? I am not telling obviously, but you get the idea- there are a lot of possibilities. Which keeps the reader engaged, as you'd imagine. And while I thought I might have figured it out a few times, I didn't actually until much later.
The explanations seemed legit. I mean, okay, I don't actually know from a scientific perspective because I am not some kind of… space biologist or something. But to my common sense it sounded reasonable. And really, that is all I need. Sometimes in the "adults are gone" shtick, the reasons are… suspect at best. Here, that isn't the case.
I really felt for Lindley and the other characters. Can you imagine all the adults just dying over a few week period? Because it sounds awful. Not only do you have to figure everything out on your own, but you have to deal with a crap ton of emotions while you're doing it. Then throw in dead friends and well, it's not a great scenario.
The stakes are crazy high. I mean, they're in space by themselves with who knows what killing them. I don't actually think stakes get much higher, as a rule?
The Stuff I Didn't:
Especially at first (but really throughout the thing) I had a hard time keeping track of who's who. Lindley is the main character, and narrator. And we spend a ton of time in her head, obviously. And she does spend time with other characters, but there are just so many of them. Even her "inner circle" is six people, and man, I had trouble keeping them straight.
The romance situation is a veritable Gale-Katniss-Peeta love triangle. But where the aforementioned triangle added something to the story, I didn't feel like this one did. I didn't really care who, if anyone, she ended up with, though I didn't dislike either guy either.
Bottom Line: Super entertaining and full of action and mystery, it's definitely worth checking out if you're a sci-fi fan!
---
Toxic
by Lydia Kang
Published by Entangled: Teen
on November 6, 2018
Pages: 368
Format:eARC
Source:Copy provided by publisher for review, via Netgalley

Cyclo, the first and largest biological ship of its kind, is dying. A small crew of mercenaries have handed over the rights to their life to document the death of the ship, but the abandoned ship is anything but abandoned―one girl has been left behind.

Hana has known nothing but the isolation of a single room and the secret that has kept her there for seventeen years. When she meets Fennec, the boy assigned to watch her, she realizes that there is a world she has yet to experience but she is doomed to never meet.

When crew members begin mysteriously dying, Hana and Fenn realize that they are racing against the death of the ship to find a way to survive―unless someone kills them even before Hana's truly had a chance to live.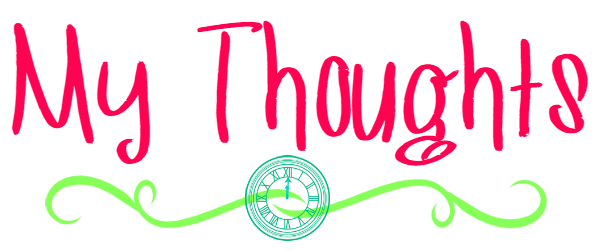 I have read a few books about sentient spaceships, and my favorite thing about this is that it seemed like a fresh take on sentient ships. Our girl Hana wakes up to find that she's all alone. Her mom, and everyone else on the ship she lived on, are gone. Only, Hana has never been out of her family's quarters before, because oopsie, she's a secret.
Enter Fenn and his crew, who have taken this one-way trip to Cyclo ship to find out why it is dying. Their mission is to collect all the data they can, and literally go down with the ship. In return, their families might get some money (but probably not because clearly this mission is not on the up-and-up). My one qualm with the book is that Hana acclimates to other people a little more quickly than I'd have thought. I expected a bit more awkwardness, a bit more… social inappropriateness, I suppose. But instead, she finds love in a hopeless place (sing it with me!) and at first I was skeptical because it is a little insta-lovey? But I guess it makes sense. She's never seen a human dude before, and he thinks he's about to die so… why not, right?
It gets pretty intense as the crew races against time and a dying ship to try to save themselves. But then stuff goes…. off the rails. And that is about all I can say about that. It's definitely high stakes, I really never felt like either main character was safe- and certainly no one else was. There are lots of secrets to uncover, and mysteries to solve, and I was absolutely invested in both the characters and the story itself. 
Bottom Line: Quite an enjoyable ride with sympathetic characters and a really unique sentient ship story. Definitely recommend!
SO let's talk space: Would you ever board a ship to head out for the unknown? Especially if you knew your whole life would be spent on it? Does the thought high key terrify you like it does me?