These are all books that release today, October 2, so give them a big ol' happy book birthday!! 
Sawkill Girls by Claire Legrand
Damsel by Elana K. Arnold
When We Caught Fire by Anna Godbersen

---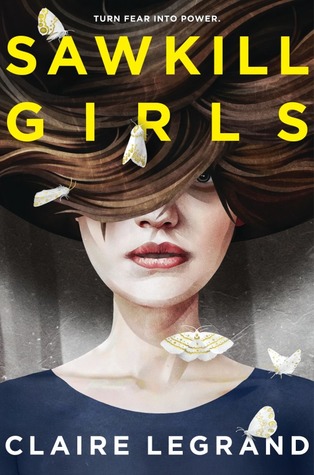 Sawkill Girls by Claire Legrand
Published by Katherine Tegen Books on October 2, 2018
Pages: 447
Format:eARC
Source:Copy provided by publisher for review, via Edelweiss


Beware of the woods and the dark, dank deep.
He'll follow you home, and he won't let you sleep.

Who are the Sawkill Girls?

Marion: the new girl. Awkward and plain, steady and dependable. Weighed down by tragedy and hungry for love she's sure she'll never find.

Zoey: the pariah. Luckless and lonely, hurting but hiding it. Aching with grief and dreaming of vanished girls. Maybe she's broken—or maybe everyone else is.

Val: the queen bee. Gorgeous and privileged, ruthless and regal. Words like silk and eyes like knives, a heart made of secrets and a mouth full of lies.

Their stories come together on the island of Sawkill Rock, where gleaming horses graze in rolling pastures and cold waves crash against black cliffs. Where kids whisper the legend of an insidious monster at parties and around campfires.

Where girls have been disappearing for decades, stolen away by a ravenous evil no one has dared to fight… until now.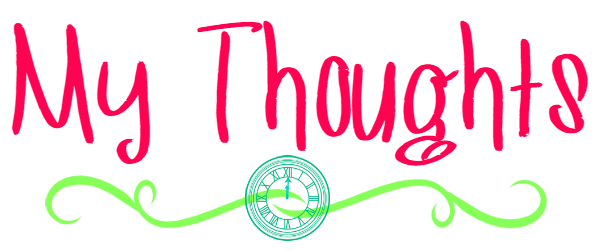 I am starting to worry that the author and I may not be meant to be. Just like Furyborn, I genuinely liked some of the aspects of Sawkill Girls, but overall I felt like I was just slogging through. It's actually a sort of odd feeling- I can appreciate the good parts, but I can't quite connect? Well, speaking of the good parts, let's!
The Things I Liked:
The atmosphere was fabulous. I mean, it's supposed to feel like a creepy island that may or may not murder you, and it really fits the bill. Even the insides of the houses had an eerie vibe to them, the kind of places you can picture in a town like this one.
The characters were really well developed. As I'll get into more in the next section, I didn't always feel a connection with them, but I felt a lot of empathy at least? And they were developed in a way that I definitely understood and appreciated their backstories, and why they made some of the decisions they made. That is always a huge plus for me.
Lots of feminism vibes! Especially in the second half of the book, some dudes try to step in and "save the day". Only, as we've come to expect from groups of old white dudes, they don't actually give any fucks about the girls. Just their own nonsense agenda. I won't say more for fear of saying too much, but I loved a lot of the discussion (and action!) it fostered.
Tons of bisexual and asexual rep! While I can't really speak on it personally, I have read a lot of positive #ownvoices reviews, and it seemed to be handled really well, so that was fantastic. And, it felt like a truly authentic part of the story, and not just like it was thrown in. Good stuff.
The Things I Didn't:
It was, especially the first half, quite slow for me. I mean, I actually considered not finishing. But since I am awful at that, here we are. It did pick up toward the middle, so that's good at least.
I just never felt fully connected to the characters. I don't even fully know how to explain this. You know how sometimes you feel so immersed in a story that you "know" the characters? Well yeah, the opposite of that. (Yes, I am aware of my amazing eloquence here 😂)
I had a really hard time suspending my disbelief at times. Look, I am fully convinced that this might be a "Shannon" problem and not an actual problem that anyone else has with the book. But the whole "monster" business was a little hard for me to swallow. I haven't any idea why, again, this could be just me.
Perhaps it is the character connection, or the slowness, but I just had trouble becoming invested in the story. Again, I think this is something that's hard to qualify, since it's just more of a "feeling".
Bottom Line: Honestly, I think some of the problems I had with this are just random weirdness for me, and not necessarily things that other people won't like. For me, it wasn't terrible, though not particularly engaging either. 
---
Damsel by Elana K. Arnold
Published by Balzer + Bray on October 2, 2018
Pages: 256
Format:eARC
Source:Copy provided by publisher for review, via Edelweiss


The rite has existed for as long as anyone can remember: when the prince-who-will-be-king comes of age, he must venture out into the gray lands, slay a fierce dragon, and rescue a damsel to be his bride. This is the way things have always been.

When Ama wakes in the arms of Prince Emory, however, she knows none of this. She has no memory of what came before she was captured by the dragon, or what horrors she has faced in its lair. She knows only this handsome prince, the story he tells of her rescue, and her destiny to sit on the throne beside him. Ama comes with Emory back to the kingdom of Harding, hailed as the new princess, welcomed to the court.

However, as soon as her first night falls, she begins to realize that not all is as it seems, that there is more to the legends of the dragons and the damsels than anyone knows–and that the greatest threats to her life may not be behind her, but here, in front of her.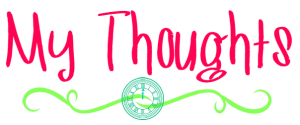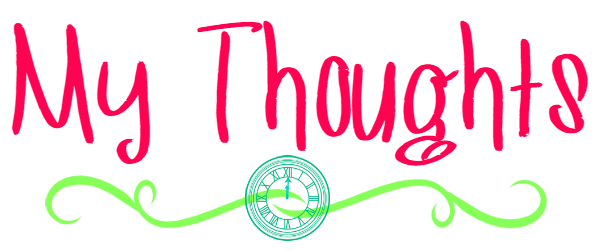 This is quite a unique, feminist fairy tale! First- let me just put out a trigger warning for… Idk, literally everything? Perhaps I should have made more note of this as I was reading, but I didn't, so just… lots of awful junk goes down, but if you are able to read it, it does lead to a story that will make you as furious about our misogynist society as you need to be.
It poses, at first, as a quaint fairy tale, with a prince and a dragon. Though you can kind of tell that the prince is a bit of an asshat from the start, he isn't wholly awful. At first, anyway. But I think that's part of the genius- he isn't the most awful, so he thinks he's a real swell guy. (Don't worry, the story delves much deeper!) It's dark to be sure. The stuff that happens to Ama, that happens to all the women, isn't pretty, and it isn't pleasant. But of course, everyone wants Ama to accept it because that's "just the way things are". Which… who among us hasn't heard that line of B.S. before?
I really think that this is a story best experienced with knowing as little as possible going in, so I am done. The only thing I'd have liked a little more of is possibly a stronger connection with Ama, but overall I absolutely flew through reading this. It wasn't as much the story (though I did enjoy the story itself too!) as the idea that the author truly understands how it feels to be… well, not a man in a male-dominated society. It's a feeling of someone hearing you, in a sense. 
Bottom Line: Definitely dark, definitely unsettling, but absolutely worth the read if you're game. 
---
When We Caught Fire by Anna Godbersen
Published by HarperTeen on October 2, 2018
Pages: 384
Format:Hardcover
Source:Copy provided by publisher for review, via Edelweiss


It's 1871 and Emmeline Carter is poised to take Chicago's high society by storm. Between her father's sudden rise to wealth, and her recent engagement to Chicago's most eligible bachelor, Emmeline has it all. But she can't stop thinking about the life she left behind, including her childhood sweetheart, Anders Magnuson. Fiona Byrne, Emmeline's childhood best friend, is delighted by her friend's sudden rise to prominence, especially since it means Fiona is free to pursue Anders herself. But when Emmeline risks everything for one final fling with Anders, Fiona feels completely betrayed.

As the summer turns to fall, the city is at a tipping point: friendships are tested, hearts are broken, and the tiniest spark might set everything ablaze. Sweeping, soapy, and romantic, this is a story about an epic love triangle—one that will literally set the city ablaze, and change the lives of three childhood friends forever.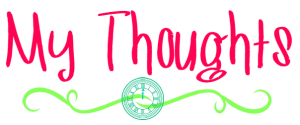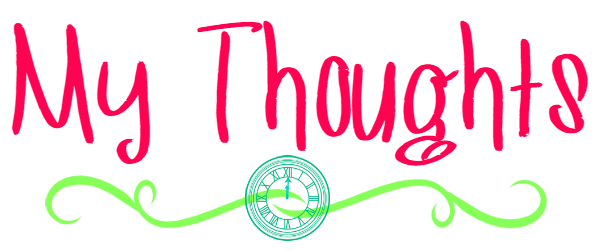 Historical fiction is so fun, is it not? And the Chicago Fire… well, that's intense! This particular book was… less so. Not a bad read, but I suppose a tad underwhelming? It's basically a story of friendships and romantic relationships colliding in a big ol' love triangle that happens to get extra dramatic. One of the girls (Emmeline) is a newly-minted high society girl who's set to marry some rich dude that she doesn't care about. Fiona, her bestie-turned-maid, is in love with their childhood friend (and ex-beau of Emmeline) Anders. Emmeline…. is hard to stomach. She's pretty selfish, and so indecisive. Which look, I understand, I am hugely indecisive too, but when you combine it with selfishness, it gets pretty hard to feel sympathetic toward her.
Fiona, on the other hand is incredibly sympathetic. Easy to root for. Unfortunately, there were too many rich people shenanigans to wade through, and those I sort of didn't care about. Now. I liked watching how the girls' friendship was impacted by all of their choices. That was probably my favorite part of the story. But when it got closer to the end, it felt really predictable. 
The book, at one point, straight up tells you how it's going to end. Which, is a little bit of an odd choice, because it takes away some of the intensity. Plus a few of the other twists are just easy to see coming from a mile away. Still, the emotional aspect was there for me. Probably because I cared about Fiona, and kind of about Anders too, probably just because Fiona did, but still.
Bottom Line: Liked Fiona, liked the focus on friendship, but could have done with a bit more excitement and less predictability.
Have you read any of these books? Planning on it? Let's talk about them!