These are August books. A couple of them released on Tuesday, and another will release next week. I mostly enjoyed them. 
Hidden Pieces by Paula Stokes
The Black God's Drums by P. Djèlí Clark
Vox by Christina Dalcher
---
Hidden Pieces by Paula Stokes
Published by HarperTeen on August 28, 2018
Pages: 448
Format:eARC
Source:Copy provided by publisher for review, via Edelweiss
Goodreads• Amazon • Book Depository
Embry Woods has secrets. Small ones about her past. Bigger ones about her relationship with town hero Luke and her feelings for someone new. But the biggest secret she carries with her is about what happened that night at the Sea Cliff Inn. The fire. The homeless guy. Everyone thinks Embry is a hero, too, but that couldn't be further from the truth.

Embry thinks she'll have to take the secret to her grave, until she receives an anonymous note—someone else knows the truth. Next comes a series of threatening messages, asking Embry to make impossible choices, forcing her to put her loved ones at risk. Someone is playing a high stakes game where no one in Embry's life is safe. And their last move...is murder.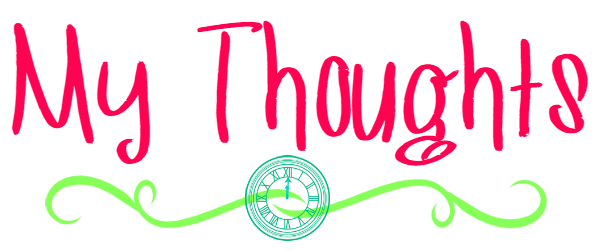 This was a fun mystery, if a little predictable. I will say that I did figure out who the anonymous note sender was fairly early on, but I was invested enough in the story to keep going to see if I was right! (I was, but still.) Embry and her terrible life choices pulled me in fairly quickly. Here's the thing: Embry isn't particularly likable, she's just… an average girl and I kind of liked that. She made a ton of mistakes but I always understood why her character would make such choices, and it was rather refreshing to see a flawed character portrayed in such a realistic way.
And she was a good person, which helps. No matter her decisions, she wasn't bad. She was just a teen girl trying to navigate the messy world of high school, and boys, and friends. With a little accidental arson and a potential killer thrown in. Was it a little campy at times? Yeah, it was, but in a fun way. Love interest Holden was funny and sweet, and I loved reading as Embry wrestled with her feelings for him. Her relationship with her mother was also really well developed, which I loved.
While I did figure out some the twists early on, the conclusion was quite satisfying while not being too tidy. Overall, a pretty solid book- and certainly entertaining!
Bottom Line: Perhaps not wholly shocking, but I enjoyed the character development and the air of mystery regardless!
**Heads up! I just saw on the author's website that there have been some changes made to the final book, including more twistiness! This is exciting, and maybe now it will be more shocking, yay!
---
The Black God's Drums by P. Djèlí Clark
Published by Tor.com on August 21, 2018
Pages: 112
Format:eARC
Source:Copy provided by publisher for review, via Netgalley
Goodreads• Amazon • Book Depository
Rising SFF star P. Djèlí Clark brings an alternate New Orleans of orisha, airships, and adventure to life in his immersive debut novella The Black God's Drums

In an alternate New Orleans caught in the tangle of the American Civil War, the wall-scaling girl named Creeper yearns to escape the streets for the air – in particular, by earning a spot on-board the airship Midnight Robber. Creeper plans to earn Captain Ann-Marie's trust with information she discovers about a Haitian scientist and a mysterious weapon he calls The Black God's Drums.

But Creeper also has a secret herself: Oya, the African orisha of the wind and storms, speaks inside her head, and may have her own ulterior motivations.

Soon, Creeper, Oya, and the crew of the Midnight Robber are pulled into a perilous mission aimed to stop the Black God's Drums from being unleashed and wiping out the entirety of New Orleans.

"A sinewy mosaic of Haitian sky pirates, wily street urchins, and orisha magic. Beguiling and bombastic!" —Scott Westerfeld, New York Times bestselling author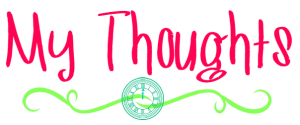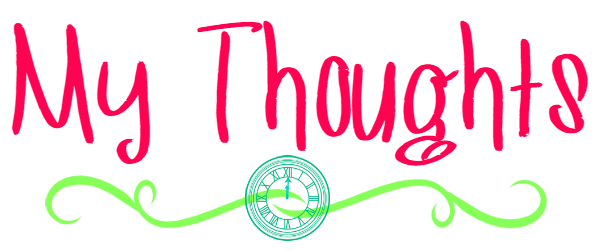 Holy atmosphere! That is the one thing I loved the most about this novella- and there was a lot to love. The setting and world are incredible- an alternate Reconstruction-era New Orleans. This was extra fun having just been to New Orleans- I was able to even more vividly picture all the streets and areas that the author mentioned. But being an alternate history, things didn't exactly end as they did in our world- but I will let you read about it for yourself. Just know that you will be drawn in to it.
Creeper, the main character, is fabulously done. You want to root for her, and it's incredible how well she's developed in such a short page span. As are the secondary characters, who were delightful in their own right. My only real qualm is that while I loved the world building and characters, sometimes there was just so much going on that I had trouble keeping everything straight. There's the political end, the good guys, the bad guys, the alternate history weapons, and of course, magic. Perhaps because a lot is packed into a short amount, it overwhelmed me a bit. I really would love to read more about these characters and/or this world, so I'll keep my fingers crossed!
Bottom Line: A fabulous novella with well developed characters and a phenomenal setting, this is one that's absolutely worth reading.
---
Vox by Christina Dalcher
Published by Berkley on August 21, 2018
Pages: 336
Format:eARC
Source:Copy provided by publisher for review, via Netgalley
Goodreads• Amazon • Book Depository
Set in an America where half the population has been silenced, VOX is the harrowing, unforgettable story of what one woman will do to protect herself and her daughter.

On the day the government decrees that women are no longer allowed more than 100 words daily, Dr. Jean McClellan is in denial--this can't happen here. Not in America. Not to her.

This is just the beginning.

Soon women can no longer hold jobs. Girls are no longer taught to read or write. Females no longer have a voice. Before, the average person spoke sixteen thousand words a day, but now women only have one hundred to make themselves heard.

But this is not the end.

For herself, her daughter, and every woman silenced, Jean will reclaim her voice.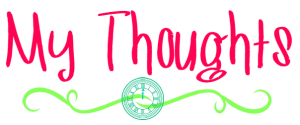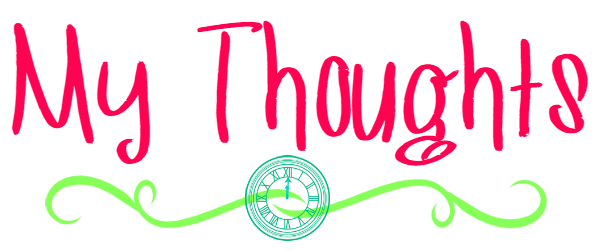 I have another case of the mixed feelings! This book is likened to The Handmaid's Tale, and I suppose that's accurate, in the fact that it's maybe a little too much like it? The society seemed almost identical- especially the way the society became as it did, seemed to mimic Handmaid's a lot. But certainly, there are differences. At any rate, there are things I liked and things I did not so much, so I suppose we might as well get to it.
The Things I Liked:
It's definitely thought provoking. It's interesting to see this happening in "real time", if you will. And of course, just as The Handmaid's Tale (and other such dystopian nightmares) makes you think about what you'd do, how you'd react to these situations, so too does this book. The concept of silencing women is rather terrifying, obviously. The irony that they end up requiring a woman's voice is quite fun, too.
The exploration of family dynamics was great. In a plotline akin to realizing your loved one voted for Trump, Jean has to deal with her son buying into the "values" of the Pure movement to silence women. Even her husband, who seems sympathetic, still has no real grasp of how this horror affects Jean or their daughter. And Jean's relationship with said daughter is probably one of my favorite aspects of the book.
It was certainly the sort of book that propelled me to keep reading. Sort of in the sense that the world was so awful that I had to figure out what happened, I was motivated to continue reading. And it was a rather quick read.
The Things I Didn't:
Jean is kind of The Worst™. Oh, Jean, it was hard to feel sorry for you sometimes. Now- no woman should be shocked for saying more than one hundred words of course, but Jean is definitely not a sympathetic main character. She makes some questionable choices throughout the book, which okay, I can understand- it is a dystopian nightmare after all. And honestly, I don't even think I was mad that she didn't really care a ton about her husband anymore? Jean didn't vote, and actually seemed to think that it absolved her because she didn't vote for the "bad guy". Like no honey, you're part of the damn problem. She's not a great advocate for other women; in fact she's often really judgy. I also didn't even mind that she cheated (though some of you might, so I'll throw that out there) since I kind of assume if you can't even speak, you can't file for divorce either. But what gets me is the way her other priorities (like being a mother) fell by the wayside. This is spoilery, so I'll hide it but View Spoiler »when Jean became pregnant, she was willing to run away with her lover, despite the fact that she had a daughter already who was being subjected to this horror! Like hey Jean, what about HER?!) « Hide Spoiler
It portrays religion (namely Christianity) as a villain, but without any context of how or why it became such. Look, I am not religious, so it didn't offend me on any kind of personal level. I do feel though, that when singling out a group of people, you'd probably need to have a good reason to do so. In The Handmaid's Tale, which I am going to keep referencing since this is an idea it clearly contains, Gilead blossoms from a Christian sect. But it's much more developed, and the reasons, the method, are more clear. This is just… a couple dudes, from the sound of it? I might have been able to buy it if it were more developed, but it wasn't, so I didn't.
The end was just so rushed and easy. I won't go into it much because again, spoilers, but I didn't love how it ended on quite a few levels. Not only did it seem way too quick, considering how deep into the whole mess they were, but it rubbed me the wrong way in general. This reverts back a bit to Jean being The Worst™, but it also just didn't satisfy me in general.
Bottom Line: Honestly, as I wrote this review, I got madder at the book. So I don't know what that tells you. Certainly a horrifying and thought provoking premise, but it comes up a bit short on development and execution.
Have you read any of these books? Planning on it? Let's talk about them!