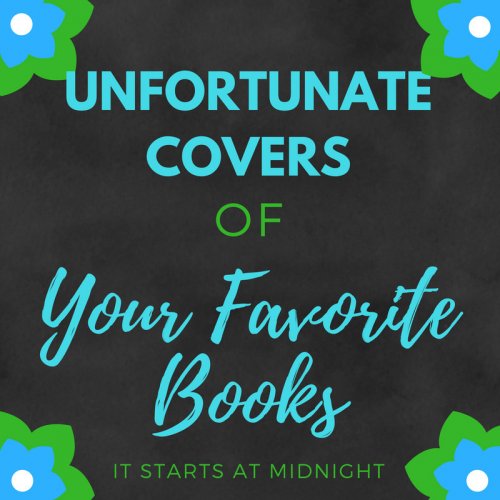 Funny thing, I actually came up with a post idea or two but as it turns out, it was much more fun to scour for ugly covers. So here we are. 
Feel free to check out my other creative-slump-inspired lovely posts about unfortunate covers. And hey, one of these days, maybe I will actually post a real discussion or something. Stay tuned for that miracle-in-the-making!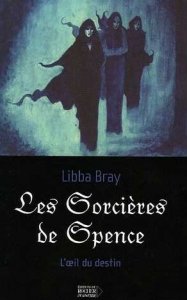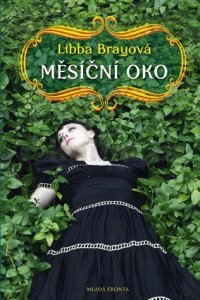 L-R: Danish; French; Russian; Czech
These are heavy on the "terrible" and pretty scant on the "great", eh? The Danish cover decided to go with a shitty Photoshop of a blurry girl on what looks like a background of an 18th century Russian throne. So that all seems legit. The French cover designers are confused, because they thought that this was a book about witches in a dungeon, so they went for that aesthetic and no one bothered to correct them. There is so much wrong (and straight up offensive, let's be real) about the Russian cover that I can't decide where to begin. Ohh I know! Why the fuck is Snooki dressed like she's in an antebellum porn film? After that, the Czech cover seems tame. It's just… what appears to be a dead girl lying in the grass. I haven't read this book, but it seems like either a really big spoiler, or really off-base. Neither is ideal.
Loading ...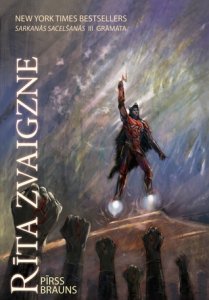 L-R: Red Rising- Polish; Red Rising- Latvian; Golden Son– Greek; Morning Star- Latvian
Whatever is happening with the Polish Red Rising is going to give me nightmares. Is that… half a skull, half a face? Just why? Don't worry, the Latvian Red Rising didn't want to be left out, so it too can give me nightmares. Is it supposed to be an actual human? Because it looks like a cyborg with a scythe, just saying. Holy fuck, the Greek Golden Son is here to play, because what the hell?! I read this book, and I cannot tell you what incantation of character that is supposed to be. And maybe the Latvian Morning Star isn't *that* bad, but he is completely channeling John Bender at the end of The Breakfast Club, and I just cannot get past that, sorry.
Loading ...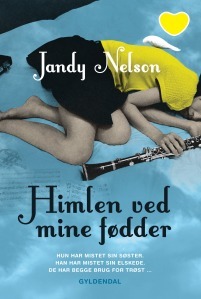 L-R: Swedish; Danish; Polish
I can't even tell what the Swedish cover is going for, as it looks like a brochure for a (very) gaudy Southern Plantation museum. The Danish version appears to be going for a "Dead Girl with Clarinet" aesthetic (and is it just me, or does that sound like a book Cait would write? 🤔) And is that bird eating said dead girl? This is why I don't trust birds. Meanwhile, the Polish cover people went with an early-90s tampon ad. Because I am sure that was the vibe Jandy was shooting for.
Loading ...
L-R: Czech, Italian, Russian
Poor Holly Black. Remember the covers for The Darkest Part of the Forest? Well, these aren't much better. First, the Czech folks are totally down with naked YA covers, which…okay. I mean, I see actual sideboob and underboob, and I am pretty sure this character isn't an adult, but… sure. Let's not even get into the fact that she's fucking transparent. The Italians have decided that this is an actual episode of True Blood– only instead of Bill Compton, they slapped what appears to be the lead singer of Green Day on the cover- complete with the emo-guy ear gauges. Cool, Italy. And the Russian cover… well, as usual they're doing some weird shit. It's like Lolita-Meets-Twilight and it's so very wrong.
Loading ...
And some lovely gems, because let's be positive woooo!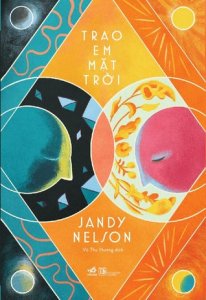 L-R: I'll Give You the Sun, Vietnamese; Everything, Everything, Indonesian; Where She Went, German
I have a favorite! But I don't want to sway your vote. So I am not telling- but I will vote for it!! 😀
Loading ...
Let us discuss! Which of these is most offensive to your eyes and/or sensibilities? Any that you think aren't bad? Like any of my picks for nice covers?