Honor Among Thieves
by Rachel Caine, Ann Aguirre
Series: The Honors #1
Published by Katherine Tegen Books
on February 13th 2018
Pages: 480
Format:eARC
Source:Copy provided by publisher for review, via Edelweiss

Petty criminal Zara Cole has a painful past that's made her stronger than most, which is why she chose life in New Detroit instead moving with her family to Mars. In her eyes, living inside a dome isn't much better than a prison cell.

Still, when Zara commits a crime that has her running scared, jail might be exactly where she's headed. Instead Zara is recruited into the Honors, an elite team of humans selected by the Leviathan—a race of sentient alien ships—to explore the outer reaches of the universe as their passengers.

Zara seizes the chance to flee Earth's dangers, but when she meets Nadim, the alien ship she's assigned, Zara starts to feel at home for the first time. But nothing could have prepared her for the dark, ominous truths that lurk behind the alluring glitter of starlight.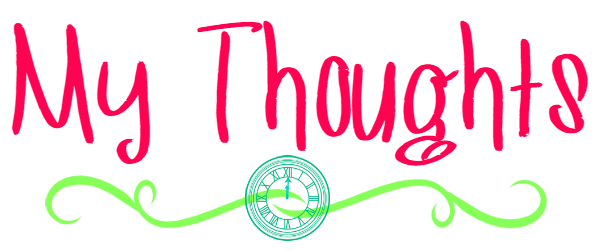 Well that was unexpectedly awesome! See- I expected to like it of course, otherwise I'd not have read it. But one, I didn't expect it to be as awesome and two, it did start off slow, and I wasn't sure it was going to work for me. Clearly, I was incorrect. 
That little bit of initial slowness is the only negative I have with the book whatsoever. So let's get that out of the way. The first maybe 12% didn't wholly capture me (and in hindsight, the level of detail seemed a tad unnecessary). But I was interested enough to keep going, and I am so glad with my life choice! Let's talk about why I loved this, shall we?
It was one of those incredibly rare books that I literally lost hours of my life in and didn't realize. You ever find yourself reading along, then suddenly look at the clock and actual huge amounts of time had passed? Yeah, me either. This does not ever happen to me, and it did with this book. I was just so completely engrossed in it that I straight up lost track of time- it was that compulsively readable.
I loved all the moral dilemmas and struggles the characters faced. The stakes were so incredibly high during the whole story, and often there wasn't a good decision to be made.
Zara's character growth was awesome- and believable. Zara had spent her life going through family issues (we'll get to that) and getting in trouble. She initially rejects the chance to go into space with the Honors, but finds herself in space. She learns about herself, about others, and figures out that she is someone worth fighting for.
The relationships the characters formed were amazing. There is a romantic relationship, which I shan't spoil (but if you have read the book, I chuckled as I wrote the spoiler tag ? View Spoiler »(the ship with a ship on a ship?) « Hide Spoiler. But that was far from the only important relationship. Zara and Beatriz becoming friends was such a lovely journey. They complimented each other perfectly, and they brought out the best in each other. And I loved how much Zara cared for her family, even as she knew that her going away from them was probably the best choice she could make for them.
There was so much freaking action! I am often wary of books that offer a lot of action, but this one was so perfectly balanced. Enough stuff going on that I was always engaged, but never overwhelmed. And of course, the downtime necessary to truly fall in love with the characters!
Despite the complexity of the world, it never confused me. I don't necessarily understand it all yet, but the authors did a phenomenal job of giving the right amount of information at the right times. The world itself became a huge part of the plot as a result, and I felt fully immersed, yet always excited to learn more.
Will I Read the Next Book? Um yeah, can I have it this actual second? Of course I will read it! I feel like with such a vast world, there is unlimited potential, and I cannot freaking wait.
Bottom Line: In the end, the slow start was a non-issue because the rest of the book was just that epic. This book had it all: fabulous characters I was rooting for, a world I couldn't get enough of, and super high stakes that made it impossible to put the book down!
---
Heart of Iron
by Ashley Poston
Published by Balzer + Bray
on February 27th 2018
Pages: 480
Format:eARC
Source:Copy provided by publisher for review, via Edelweiss

Seventeen-year-old Ana is a scoundrel by nurture and an outlaw by nature. Found as a child drifting through space with a sentient android called D09, Ana was saved by a fearsome space captain and the grizzled crew she now calls family. But D09—one of the last remaining illegal Metals—has been glitching, and Ana will stop at nothing to find a way to fix him.

Ana's desperate effort to save D09 leads her on a quest to steal the coordinates to a lost ship that could offer all the answers. But at the last moment, a spoiled Ironblood boy beats Ana to her prize. He has his own reasons for taking the coordinates, and he doesn't care what he'll sacrifice to keep them.

When everything goes wrong, she and the Ironblood end up as fugitives on the run. Now their entire kingdom is after them—and the coordinates—and not everyone wants them captured alive.

What they find in a lost corner of the universe will change all their lives—and unearth dangerous secrets. But when a darkness from Ana's past returns, she must face an impossible choice: does she protect a kingdom that wants her dead or save the Metal boy she loves?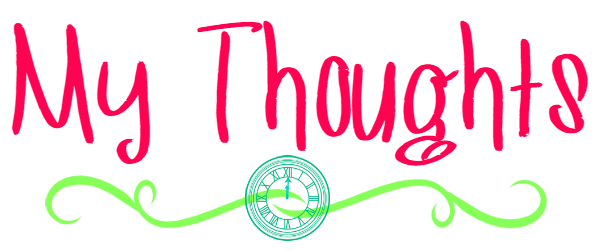 This one was a bit of a mixed bag for me. I didn't dislike it or anything, but neither was I particularly eager to pick it back up. This is going to be one of those dreaded "meh" reviews where I flat out just don't have a lot to say about it either way. But I'll try!
It did have some positives, of course. I enjoyed the relationships in the book. There were two main relationships, and I was quite invested in both. The characters were pleasant enough. I didn't quite fall in love with them, but they were certainly enough for me to root for and care about their outcome. I think that is kind of the overall theme for me: Everything was fine, there was nothing that made me hate it; there just wasn't anything that made me love it either. I did like that there were a lot of diverse elements weaved into the story; that was most definitely a major win!
The world building was a bit lacking, and I didn't fully understand the dynamics. But really I think my main complaint was that it all felt so very predictable. I was never really wondering what was coming next because I felt like I knew already. As such, the stakes didn't feel terribly high, and nothing was really compelling me to keep reading.
Oh, and I read that this was apparently a sort of Anastasia retelling? I don't know if that will mean anything for others reading the book, but I don't actually know much about Anastasia, so there's that. I mean, I know about the actual Russian human woman named Anastasia who the movie was based on. But she is actually dead, with scientific confirmation, so… sorry? Also, you're totally welcome for the random foray into "Myths and Tales from Russia".
Real Anastasia. Literally has nothing to do with this book in any capacity. I'm not sorry for this tangent or the random pictures. 
Will I Read the Sequel? Yeah, probably not. I mean, just too many books, too little time. I bet the cover will be gorgeous though. And if I see good reviews, I suppose my mind could be changed. So… maybe but leaning toward no.
Bottom Line: Though not a bad book, just simply not enough to hold my interest. If you are a space fan (especially with royalty involved!) it could be worth a go!
Do you like books with space themes? I love 'em, so feel free to recommend all the space books!
(Also- what do you think happened to Real Anastasia? We can and should debate this.)