These are Harper books. They all came out on January 2nd. Actually, all but one book I had to read for January came out on January 2nd. Which, is kind of weird, but whatever! Popular day, I suppose. 
Everless by Sarah Holland
Love and Other Train Wrecks by Leah Konen
A Conspiracy of Stars by Olivia A. Cole
Together at Midnight by Jennifer Castle
---
Everless by Sara Holland
Series: Untitled #1
Published by HarperTeen on January 2nd 2018
Pages: 368
Format:eARC
Source:Copy provided by publisher for review, via Edelweiss


In the kingdom of Sempera, time is currency—extracted from blood, bound to iron, and consumed to add time to one's own lifespan. The rich aristocracy, like the Gerlings, tax the poor to the hilt, extending their own lives by centuries.

No one resents the Gerlings more than Jules Ember. A decade ago, she and her father were servants at Everless, the Gerlings' palatial estate, until a fateful accident forced them to flee in the dead of night. When Jules discovers that her father is dying, she knows that she must return to Everless to earn more time for him before she loses him forever.

But going back to Everless brings more danger—and temptation—than Jules could have ever imagined. Soon she's caught in a tangle of violent secrets and finds her heart torn between two people she thought she'd never see again. Her decisions have the power to change her fate—and the fate of time itself.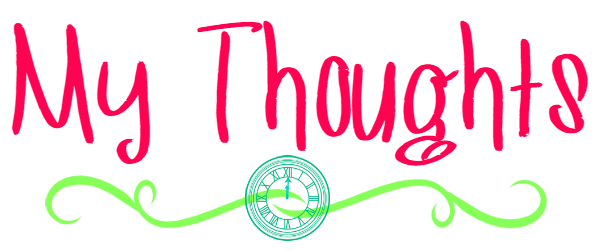 The premise for this book is kind of incredible, no? Time as currency, and gleaned from blood. Certainly unique, and absolutely what made me want to read this book. And it wasn't bad. It also didn't wholly blow me away, either.
While the world and premise were fabulous, I think I needed to know a bit more about its origins. I do hold out hope for more information from the sequel, so I can't fault it too much for that. I loved the concept of trading actual time from your life as a source of payment. Now, I don't mean I love it as in "let's do that here too!" but the idea of it in a story. I feel like it relates a lot to our society, where the rich literally get to live longer because they have the means for health care and such. I could go on, but this is a mini-review, not a political debate.
Jules was a fine character. I liked her, I definitely felt for her. She went through a lot in the book, and it seemed like she'd never get a break at times. The world felt as depressing as it was certainly supposed to, which I appreciated. The author did a great job of translating the townspeople's misery onto the page.
What I didn't like about it was mostly just that the plot felt a bit predictable to me. And even then, I wasn't totally convinced of why Jules decided to fight this fight. This may be a tiny spoiler because it isn't in the synopsis but it also is very early on in the book but this was my feeling-
View Spoiler »
« Hide Spoiler But I did guess some of the bigger plot points in advance, which always makes me sad. Still, it was unique enough to hold my interest.
Will I Read the Sequel? Yeah. I was so intrigued by the world, I am kind of needing to know more about it.
Bottom Line: While I loved the concept, the execution was slightly predictable. Still, it was worth reading for me.
---
Love and Other Train Wrecks by Leah Konen
Published by Katherine Tegen Books on January 2nd 2018
Pages: 373
Format:eARC
Source:Copy provided by publisher for review, via Edelweiss


A twenty-four-hour romance about two teens who meet—and perhaps change their minds about love—on a train ride to Upstate New York in the middle of a snowstorm.

One train ride. Two strangers.

Noah is a hopeless romantic. He's heading back home for one last chance with his first love, whom he broke up with when he went off to college.

Ammy doesn't believe in true love—her parents being prime examples. She's escaping from a mom who can't take care of her to a dad who may not even want her. That is, until one winter night when Noah and Ammy find themselves in the same Amtrak car heading to Upstate New York.

After a train-wreck first encounter between the two of them, the Amtrak train suddenly breaks down due to a snowstorm. Desperate to make it to their destinations, Noah and Ammy have no other option but to travel together. What starts off as a minor detour turns into the whirlwind journey of a lifetime, and over the course of the night they fall in love. But come morning their adventure takes an unexpected turn for the worst. Can one night can really change how they feel about love...and the course of their lives forever?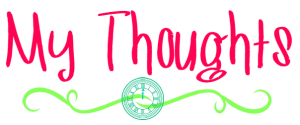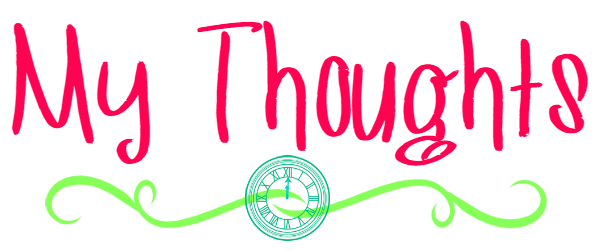 I have some of the mixed feelings about this particular book. Obviously the best way to decipher said feelings is with a good old fashioned list.
Things I Liked:
A train trip! Who doesn't love that idea, it sounds so fun, and kind of a cute, old-fashioned way to meet.
Shenanigans ensue. Obviously, a mundane train ride does not a novel make. So some stuff has to happen that interrupts said comfy ride. And our main characters have to figure out what to do about it.
Character development for the win! I did not really love either character in the beginning. Ammy was pretty full of herself, and I couldn't decide if Noah was a doormat or just an outright fool. But, as the book goes on, the characters do begin to realize some things about themselves, so that's good news.
It was a super quick book and held my attention. 
Things I Did Not:
So. Much. The Hunger Games Hate. At first, I was mildly irritated, because hi, that is my favorite series of all time, and the characters spend half the damn trip (fine, I am mildly exaggerating, shh) making fun of the books, the movies, and basically using it as a way to insult one another.
I understand full well that this is a huge personal preference issue, but I kind of don't like the idea demeaning anyone based on something that they enjoy? It just rubs me the wrong way. And honestly, in a book, it irritates me to be making fun of another book. I could be reading too much into it, sure, but it aggravated me and this is my review, so there you have it.
This is a very character driven book, and I didn't care for the characters. Ammy is just… ugh. Look, you guys know I am usually super lenient with characters and flaws, because who among us doesn't have flaws. But Ammy was too irritating, too self absorbed, and I just couldn't handle her. Especially while she was making fun of my favorite books. Noah was running around trying to be a different person for some ex-girlfriend. Their relationship was totally unhealthy, and I wanted to yell at him. But he was okay, he didn't really bug me like Ammy did. Like I am totally down with characters having to grow and learn, like Noah. Otherwise, what's the point of the book? But I think for me to like Ammy, she would have needed a personality transplant, and I guess I missed that chapter.
Bottom Line: In a super character driven novel like this, in which we're really only seeing the two main characters, it's hard to love the book if you don't connect to them. And I kind of didn't.
---
A Conspiracy of Stars by Olivia A. Cole
Series: Untitled #1
Published by Katherine Tegen Books on January 2nd 2018
Pages: 432
Format:eARC
Source:Copy provided by publisher for review, via Edelweiss


Octavia has only ever had one goal: to follow in the footsteps of her parents and become a prestigious whitecoat, one of the scientists who study the natural wonders of Faloiv. The secrets of the jungle's exotic plants and animals are protected fiercely in the labs by the Council of N'Terra, so when the rules suddenly change, allowing students inside, Octavia should be overjoyed.

But something isn't right. The newly elected leader of the Council has some extremist views about the way he believes N'Terra should be run, and he's influencing others to follow him. When Octavia witnesses one of the Faloii—the indigenous people of Faloiv—attacked in front of her in the dark of night, she knows the Council is hiding something. They are living in separate worlds on a shared planet, and their fragile peace may soon turn into an all-out war.

With the help of Rondo, a quiet boy in class with a skill for hacking, and her inquisitive best friend, Alma, Octavia is set on a collision course to discover the secrets behind the history she's been taught, the science she's lived by, and the truth about her family.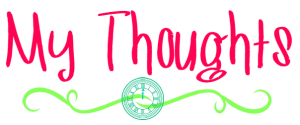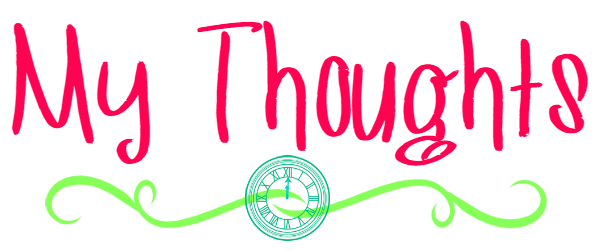 Oh yay, my mind has the mixed feelings again! Let's get right to it with yet another list, hmm?
The Things I Liked:
It's on another planet and that is always awesome. I mean, who doesn't want to go venture to literal worlds unknown!? And I love when a planet harbors secrets, and this one totally does. Especially in relation to the Faloii people, who are native to the planet.
There is a lot of exploration, too. Basically that seems to be the main goal of the humans on this planet- to figure out the natural habitat and such. Of course, it is more complex than that, but there's the basics for you. The children are trained to literally spend their lives studying the world around them, and like I said before, there is much more than meets the eye. I enjoyed watching this unfold, and having our young characters figure this out.
Amazing friendships and working together made me smile. While Octavia has a love interest, she is also in an amazing friendship. I like the balance, and I like how even though a lot of the students have seen themselves as competition in the past, they are awesome at working together to figure out some of the shady stuff that might be going on.
The Things I Didn't:
The biggest issue I had was that it just seemed to drag at times. There was some action, especially toward the end, but for a long time things felt like they could have moved a bit quicker.
I did have a bit of a feeling that I knew where certain plot points were headed. Again, that makes it harder for me to be as excited about reading as I would be if I wasn't sure of where things were headed.
Will I Read the Sequel: Possibly. I mean, it'll be on my TBR, at least.
Bottom Line: While I liked a great many things about this book, the predictability and pacing made it a bit hard for me to be fully invested.
---
Together at Midnight by Jennifer Castle
Published by HarperTeen on January 2nd 2018
Pages: 352
Format:eARC
Source:Copy provided by publisher for review, via Edelweiss


What does it really mean to be kind . . . and why does it sometimes feel like the hardest thing in the world to do? High school senior Kendall, who just returned from a life-changing semester in Europe, and Max, who is drifting his way through a gap year before college, struggle with these questions when they witness a tragic accident in New York City during the holiday season. Racked with guilt, the two accept a dare to perform random acts of kindness to strangers. The challenge pulls these two teens, who have a history together from back home, closer and closer as they explore a vibrant city filled with other people's stories and secrets.

Kendall and Max can't deny their growing bond, even though they both have other romantic entanglements and uncertain futures. As the clock counts down on New Year's Eve, will they find themselves together at midnight?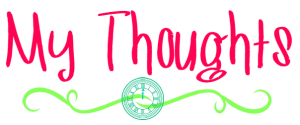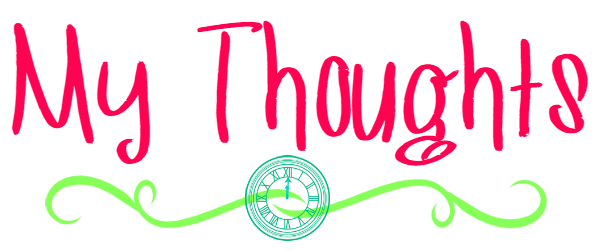 I really enjoyed this one! It was very heartwarming, and basically adorable. I don't do fluffy often, but when I do, this is how I want it to be. There was a lot of focus on family, which was great. I definitely shipped the particular two people who I wanted to end up together at the end. I loved that the main characters were on an adventure to do acts of kindness around New York. I mean, if that doesn't give you the warm fuzzies, I don't know what will.
I really don't have a ton to say, because it's just cute and if you like contemporary with enjoyable, well-formed characters, and a romance you can root for, you're probably going to like this one. Bonus points if you read this around the time it is set (New Year's) like I did, because it makes it extra festive.
Bottom Line: Adorable, and restored my faith in humanity a bit. Definitely a win.
Have you read any of these books? Planning on it? Let's talk about them!