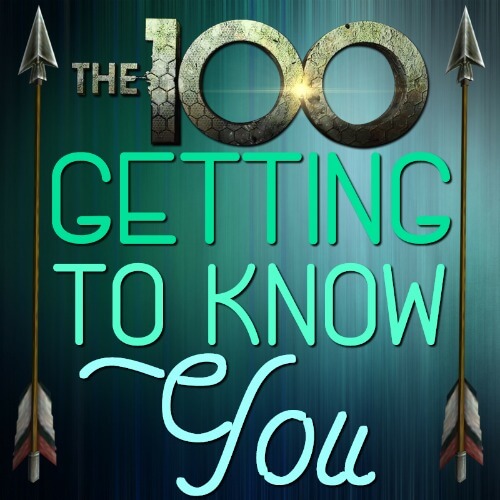 We're more than halfway through hiatus, woo! If the show comes back in early February like last year, that's only three months! Light at the end of the apocalypse! Can we pause for a moment to talk about why I have not a single new thing to share this month? No casting news, no new juicy tidbits, no episode titles. What even, crew of The 100!?
Anyway. Since it's been 2,199 days since Praimfaya (feels like it, too!) today we're going to catch up on whoever the hell is left on/around Earth. They have some bios, à la a dating site profile! Clearly, I am not creative enough to come up with such an awesome idea, this is 100% Greg's brain child. I am, however, creative enough to make it a thing so…. here you are! (And special thanks to Val for letting me use her Tinder bio for inspiration ?)
Now- we all know that some of these people needn't be looking for relationships (ah hem, Kabby, Bellarke) but… you never know what has happened in 6 years, 7 days, so we might as well have all the options on the table 😀
Bunkerkru
These guys have all been in the bunker for wayyy too long. Things have gotten ugly, no doubt. Hopefully they'll get some happiness upon crawling back to the ground. Also, let's just assume that Mackson is still together, because anything else would just be rude. (Also because I got tired and wanted to be done, but shh.)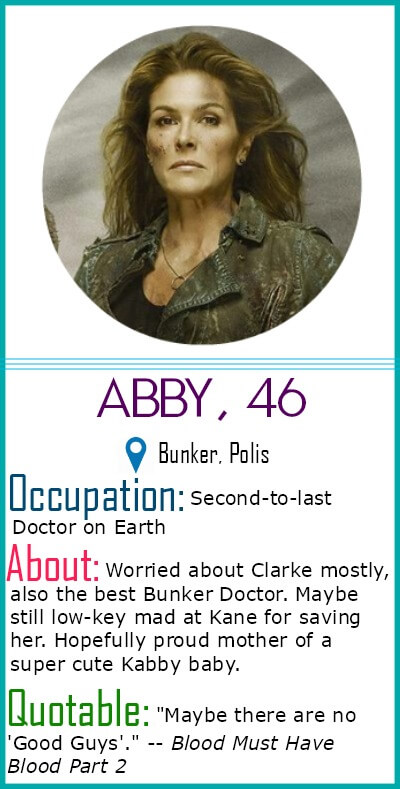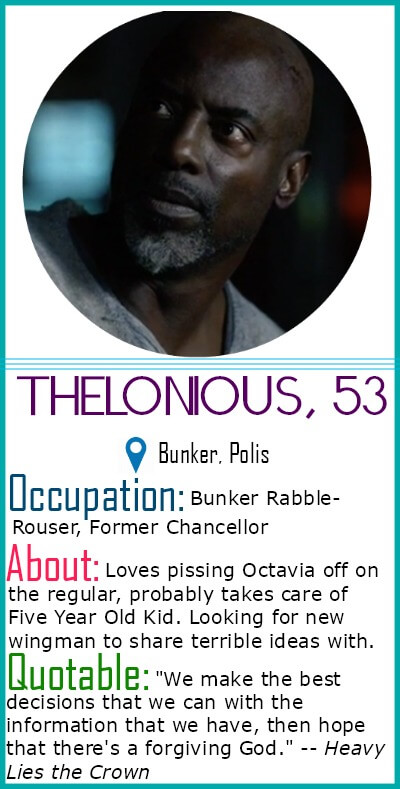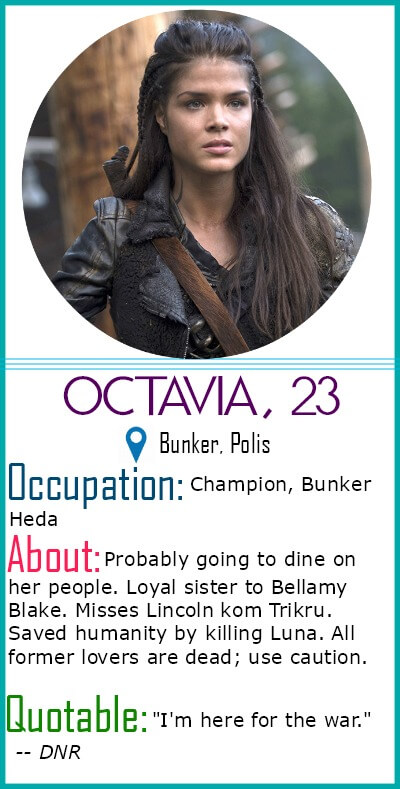 Spacekru
Things have probably been dull and/or uncomfortable in space. Clearly, they're going to want to see some new faces upon their return to the ground.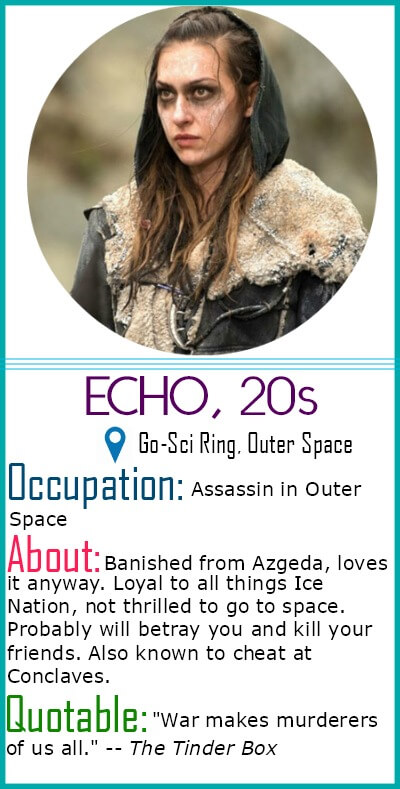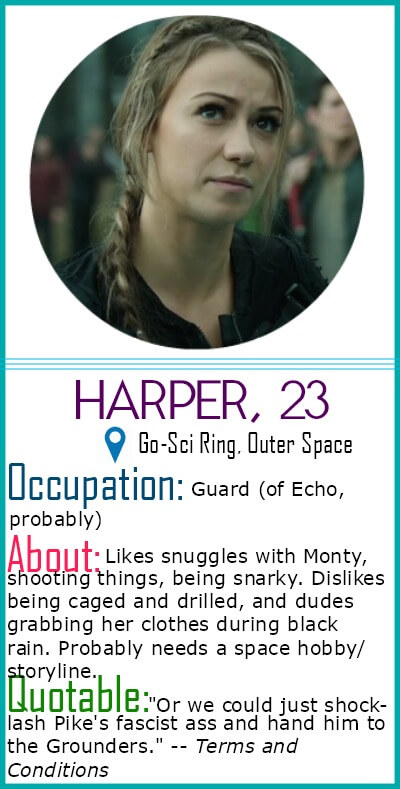 On Earth
Poor Clarke. Tbh, I really can't imagine the levels of lonely- especially before she found Madi. Yikes.
So, like I said, no news this month, SAD. Speaking of dating, which couples would you like to see happen in Season 5?!