Welcome to August's Monthly Minutes at Midnight! 
 Here's the deal: I'll share the books I've obtained, posts of interest from others, giveaways I have happening, and just general random shenanigans. You know I love a shenanigan.  
The Books
For Review/From Publishers: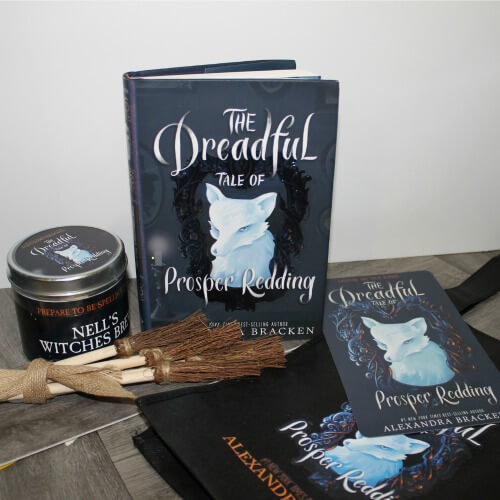 The Scarecrow Queen by Melinda Salisbury 
When Light Left Us by Leah Thomas
In Real Life by Cory Doctorow & Jen Wang
This One Summer by Jillian Tamaki & Mariko Tamaki
The Dreadful Tale of Prosper Redding by Alexandra Bracken
Thanks to Scholastic, Bloomsbury, Macmillan & Disney/Big Honcho Media for the review copies! 
eARCs:
Purchased:
So I was pretty good this month- in fact, I bought that copy of The Sky So Heavy for 50 cents. And I bought A Closed and Common Orbit while drinking wine, so I clearly cannot be held accountable for my actions. It was only $6 anyway. Saga 5 was cheap too- let's just pretend I actually own Saga 4. And if you thought I wouldn't be buying The 100 Season 4 immediately… are you new here?
The shirt was designed by Bob Morley, to benefit the JED Foundation. I read up on it, of course, and hot damn do I wish something like this existed when I was younger. I plan to go into this a lot more during Shattering Stigmas, so I'll leave it at that for now, but if you are feeling overwhelmed and need some help, please check this out.
Gifted/Traded:
Thanks to Holly for the ARC of Last Chance, and all the lovely humans that I traded with that I can't remember all the names of at this juncture. Know I adore you, though! ♥
---
Shenanigans Since Last Time:
I read 12 books this month. Not my best month ever, but eh. I also completed ARC August! All the books  I read were ARCs, so at least there's that! 
Things started off pretty good, but then went downhill a little. But overall, more good than bad, so it sounds like a win to me.
Giveaways: Click Here, or on Sidebar
---
Blogosphere Bulletin
Here are some of the loveliest/most entertaining/super helpful/just plain interesting posts I found this month! 
This… is still shorter than usual because I am still operating at a moderate level of blogging fail.
---
Random Musings
No one likes summer ending, do they? I do not. I don't even love the heat or anything, but the thought of impending snow bums me out. So let's pretend it isn't a thing, okay? Rashika came to visit in August. Actually, if we're being technical, I picked her up at some college in backwoods New York state, so that happened. Here we are being weirdos: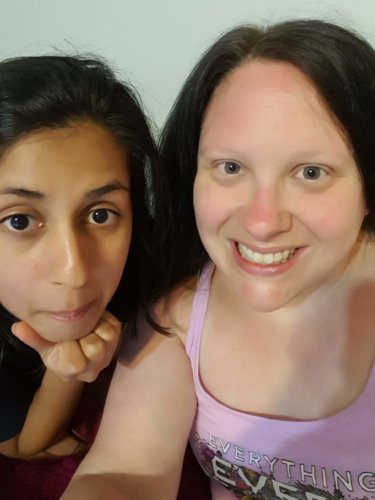 Fancy & New Since Last I Saw You!
I love looking at pretty covers! So here are some new ones that I have fallen in love with since our last update!
Sigh, I love covers. 
Things we need to talk about at this juncture:
It's been three months since Praimfaya. How incredibly sick are you of me talking about it? If you do care, I shared some of the latest Season 5 info here! 
Orphan Black ended, and I am sad. I planned on posting a kind-of-review, and then… I didn't. Perhaps I still will. Who can tell? 

Shattering Stigmas will

officially

 be happening October 2-15!

If you'd like to participate, either

check out the sign up post

, or hit me up in the comments! 
Happy September, loves!