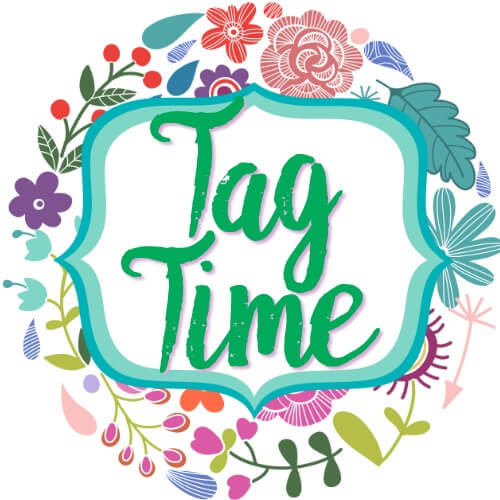 Oh hi, friend! Today, I am going to do TAGS! Because sometimes I like to trick myself into thinking that they're somehow easier than "real" blog posts but actually they take me about five times as long. Oops? And you know, feel free to steal any of these your little heart desires! I do love reading about my lovely blogging cohorts!

Greg @ Book Haven tagged me (or maybe nominated me, Idk, I don't think it matters) for this! There are rules, and as you can see, I don't really follow them- if you want to know about it, go to Greg's post. I am also not making up my own questions, because again, no one has time for the rules. Answer Greg's questions if you are feeling motivated, I'm sure he won't mind.
1) What is your favorite music? 
This is hard. Because my music tastes change frequently. I will say that I am currently obsessed with a ridiculous CD I made myself that features songs that have been on The 100, plus some songs that remind me of The 100 and I want to make edits for. A lot of them are in this post, actually.
2) Do you have a particular book that is a comfort read, or that you go back and re- read regularly? 
Yes! The Hunger Games is a series that I try to reread at least once a year! It always makes me feel like I am meeting up with old friends or something. This year is either reread #12 or #13, I must consult Goodreads. I have to admit, I get the number of rereads confused with the number of sets I own. 🙊

3) Name three of your favorite movies (or 5, or whatever)
This… is oddly easy.  And wholly unsurprising.


4) Is there a particular book you would love to see made into a film? 
I actually once made a pretty great list that I don't think I'd change now, even. I probably could add a few since then, though!


5) Has a book ever inspired you to go to another country or place? 
Only all the time! Let me find a few:
In order: Zion National Park,  Japan, Italy (again!), Alaska, ALL of Europe, Mexico, Paris,Aruba (yes, I understood the book, shhh.)


6) Tea or coffee? 
Coffee. I have an addiction, okay? I seek out iced coffee everywhere and anywhere. Ask literally anyone who has met me how straight up annoying this is 😉

7) Would you rather have a night out on the town or a night in reading? 
Night out! I am an extrovert, which I think is rare in this community, from what I have heard? Anyway, bring on the people and whatever town we're speaking of!

8) Which fictional character would you like to meet? 
Bellamy. Blake. So our romance can start, you know? Clarke who?

9) Hunger games or Divergent? 

10) What is one of your favorite books? 
I can't answer The Hunger Games again! So here are the other three books on my "elite favorites" shelf:

11) What is your favorite cuisine? 
Another hard one! I like so many, but I think I'm going to say sushi, even though it's probably tied with Mexican. But it is rare that I can get sushi, so let's go with it.
I had sushi with Val for my birthday and it was delightful 😀
---

Thanks to Jess @ Curiouser and Curiouser for tagging me! Australia is on my bucket list, of course, so this one is extra fun! Also, it might say "book tag", but nowhere does it specify that I must use books. Keep that in mind when I bother you with The 100 answers 😉 (Also, Jess tells you about the origins, I am too lazy.)
 I don't actually think I have many of these? Not one that people unanimously loathe, anyway.
Like as in, I didn't love it? Or it hurt my feels? If it's the former, this is the prettiest book I have ever owned (past tense, it is Holly's now because she can fully appreciate its beauty):
I just keep on reading, tbh. Probably not the most helpful answer ever, but there you have it. I just hope that someday, the slump will end?