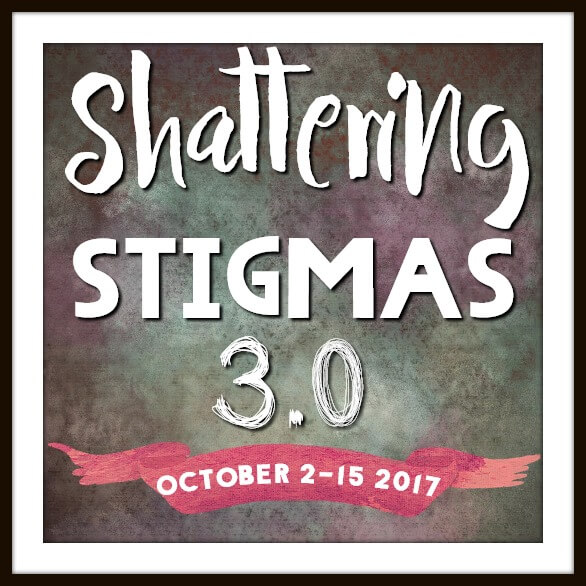 Remember how I told you guys that I was kiiind of being a blogging fail and couldn't get my shit together for Shattering Stigmas (which is the apparently now annual bookish mental health event we do around here)? Yeah, that was a thing. Hell, it probably still would be a thing if the lovely Inge hadn't pushed me along! (So, major shout out to Inge!) Anyway, after asking around last year, we decided to postpone until the fall, when people seem to have a bit more time. And as it turns out, there are a lot of mental health awareness events in October, so… might as well join them, eh? And fine, maybe it helped me procrastinate longer?
-Me, every single day of life.
But, now I must start organizing! We're still working out the host situations, seeing who is available and so forth, but I know that for sure Holly @ The Fox's Hideaway, Of Wonderland, and myself will be back again! And we have a few new people on board too- including a booktuber! So, suffice it so say, we're expanding again, yay!
And as always, I need YOUR help to make this thing happen! There will of course be a giveaway, and participants will get extra entries just like last year! But of course you don't have to feel any pressure. Now, since I am lazier and give fewer fucks than ever at the moment, instead of designing a little form, I am just going to ask that you comment with the following, if you want to participate: 
That you DO want to participate (as this will distinguish you from the other commenters, you see)
A way to contact you- just let me know what works best- an email, a Twitter DM, whatever. OR, if you prefer, you can contact ME directly via EMAIL  or Twitter (my DMs are open!) 
That is it. See how easy I am making things this year? As for the content, as usual, pretty much anything goes- a personal story, a discussion, review(s), a Top 10 list, whatever. Have fun with it! And feel free to check out last year's posts for inspiration! 
So… are you excited for Shattering Stigmas Three?